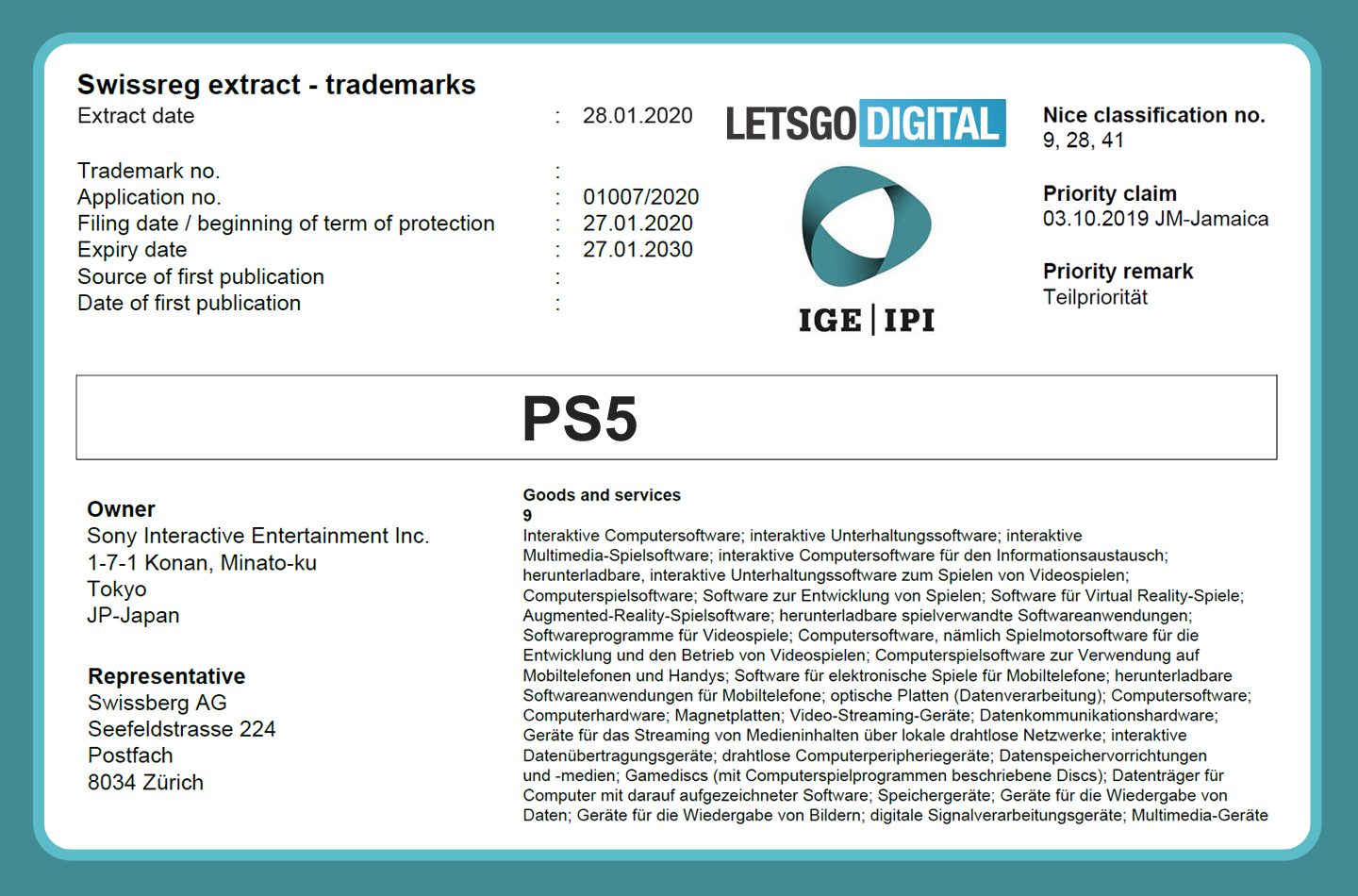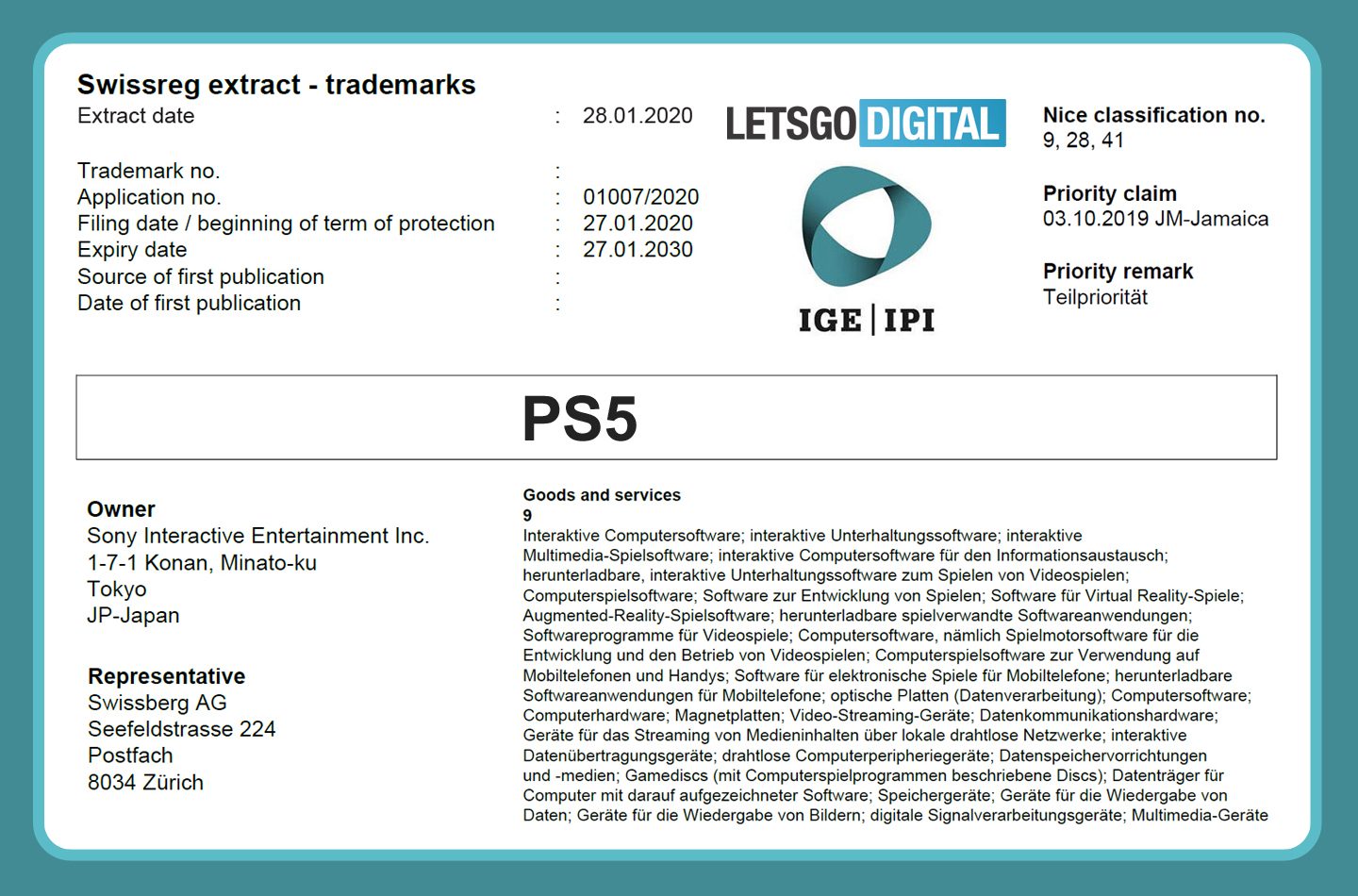 A filing for the "PS5" trademark has been unearthed by LetsGoDigital, as the application was made with the Swiss IGE IPI on January 27th by a representative for Sony Interactive Entertainment Inc. The PS5 is listed under the Goods and Services 9 section, which conveniently includes consoles. But why does this matter you ask? Because it's inline with what Sony has done right before a launch in the past.
The PS4's trademarks applications were on February 13 2013, and the trademark was filed in many European countries, including Switzerland. The official unveiling and introduction the PS4 was on February 20th.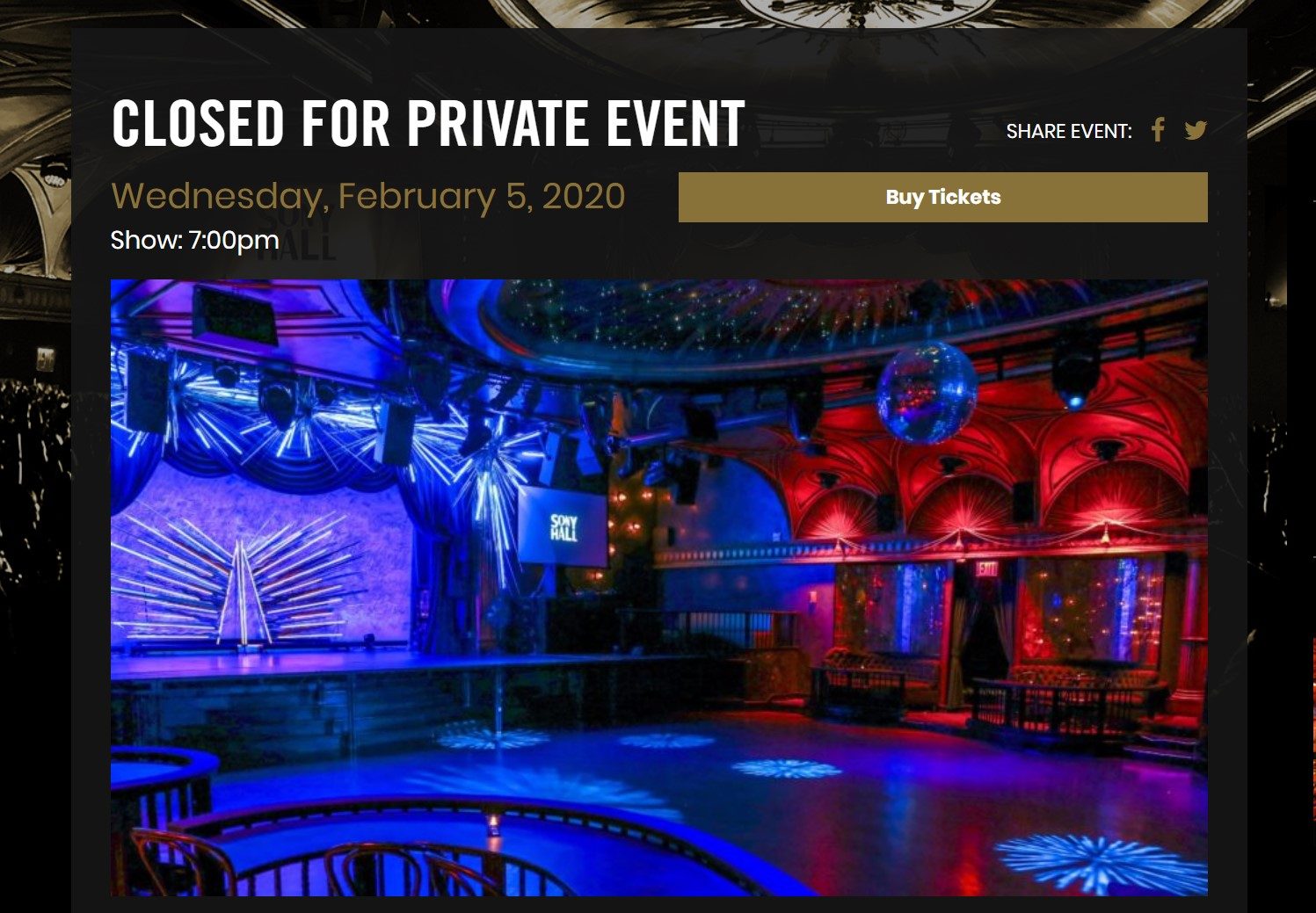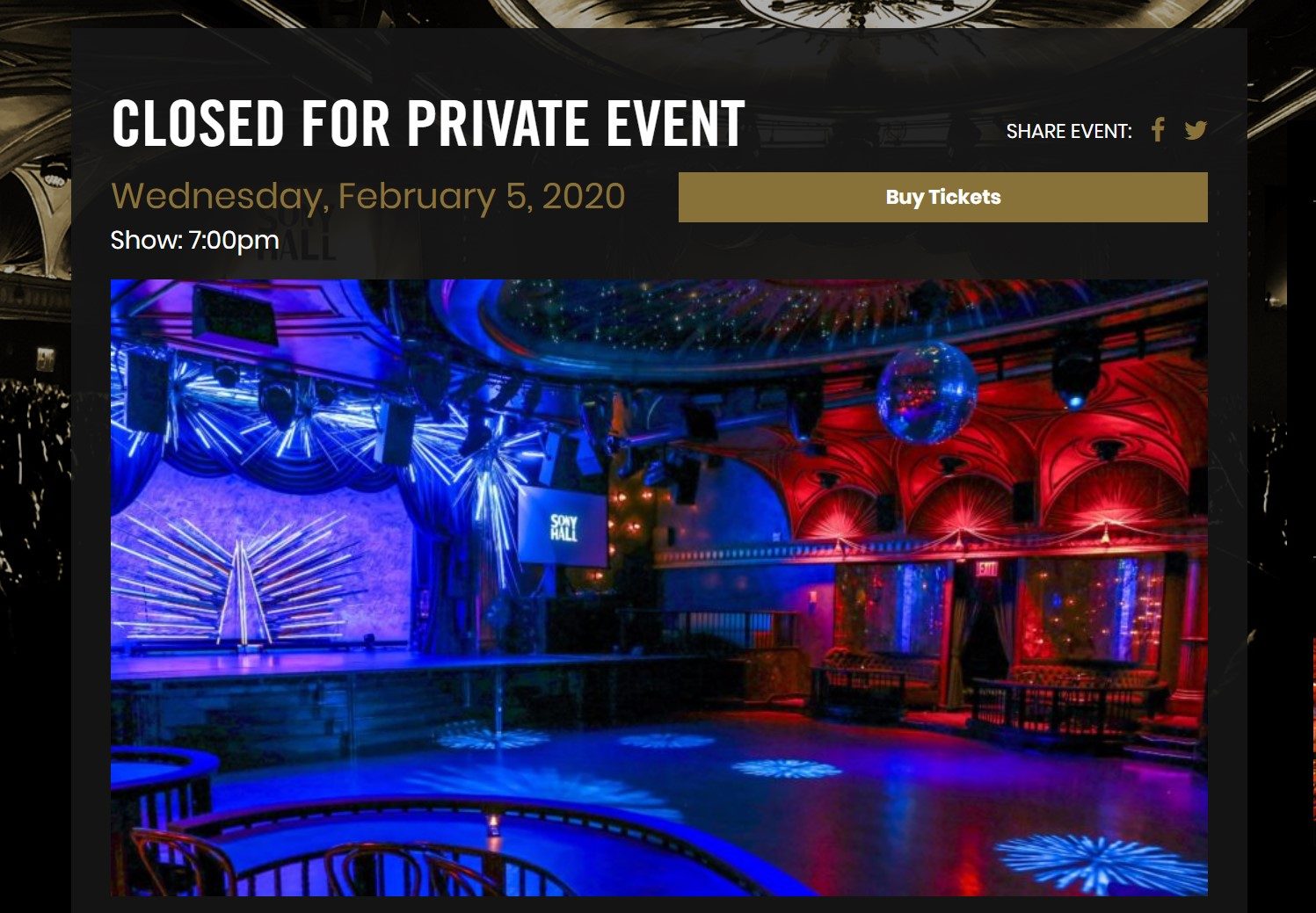 Before this, February 5th has been the rumoured day for the PlayStation 5 reveal event, and the Sony Hall in Manhattan, NY has a few days of private events in February. But, the interesting part is, they've got the February 5th date locked down for a private event as well. Other dates on the Sony Hall marked for a private event are Monday, February 24th and Saturday, February 29th. Honestly, it could be either the 5th or 24th and very unlikely the 29th because they'll want the most media coverage they could get.
But even this should be considered mere speculation at this point. The Sony Hall is apparently not that big, and they could be looking for a bigger, grander location for their next-gen console reveal. But it's too much of a coincidence to brush aside the possibility that February 5th may be the day we get our first looks at the PS5.