This article originally appeared in the November '16 Issue of PC.Com Magazine by a member of the editorial team
Finding the right smartphone for you can be a tough situation to be in, seeing as there is a plethora of choices in the market now and can be very confusing when you go in blindly. Therefore, doing research, and perhaps shortlisting what are your criteria before delving into purchasing one is very important. Here, we look at a selection of mid-range smartphones. With a budget between RM1,500 and RM2,000, we set out to see what these brands – namely the honor , ZTE, ASUS, Oneplus and OPPO– have to offer in this segment.
 honor 8
Priced at a RM1,699 for the standard variant, the 5.2-inch honor 8 is equipped with 4GB RAM and 32GB storage, and comes into colours namely Pearl White and Midnight Black. Just add RM200 more and you'll get a storage update of 64GB with premium colours: Sapphire Blue (this is gorgeous!) and Sunrise Gold.
For its hardware, honor chose its in-house HiSilicon Kirin 950 chipset, paired with a Mali-T880 GPU. Its AnTuTu benchmark score was pretty average (91,804) and its 3Dmark score is just downright underwhelming (863).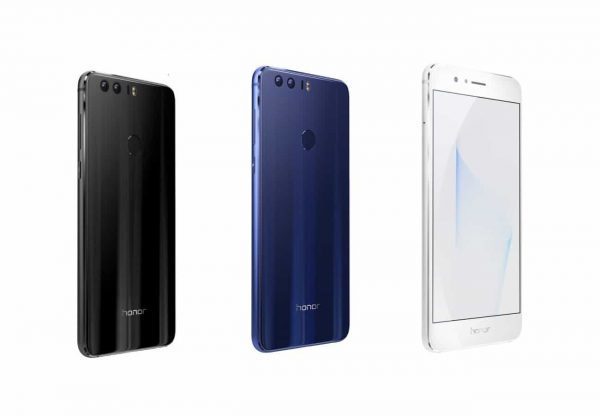 Compared to its predecessor, the honor 8 is a total revamp when it comes to design. It is a far cry away from the all-metal body that the honor 7 sported, where the former now sports a glass front and back panel with a metal frame. For us, it was reminiscent of the ASUS Zenfone 3, which also features glass front and back.
An interesting fact about the honor 8 is how the glass back panel is made. Boasting of a total of 15 layers of glass, which honor dubs as Aurora Glass. Truth be told, it is not a deal breaker for us, while it is certainly pretty. That said, if you have the Pearl White variant, the effects may be more muted.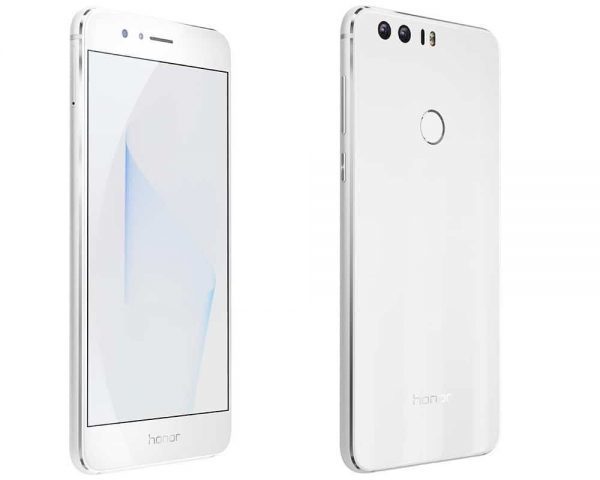 As with glass encased devices, durability is a concern. After all, none of us can be careful all the time. On this front, honor has done well to provide peace of mind, albeit brief, with its offering of a one-time three-month warranty for both glass panels – no questions asked.
Another point to note is the fact that the device heats up tremendously easy. We often find the honor 8 too hot to handle…and not in a good way. In a well ventilated (read: air conditioned room) area, the device feels slightly warm to the touch. During hot days, especially outdoors, you'd be hard pressed to keep holding the device in your hand.  The price of a glass body; it conducts heat a wee bit too easily.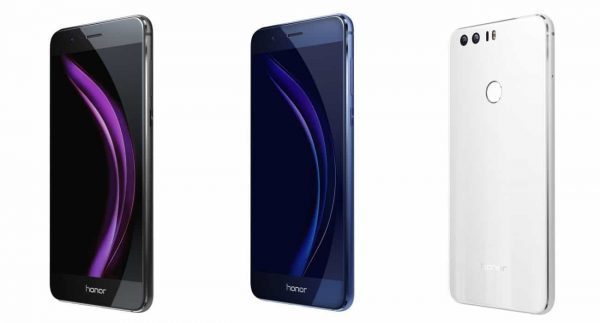 We would say that the honor 8 is a prime contender with the Huawei P9 when it comes to camera and imaging quality. It performed exceeding well in taking a variety of photos. Of course, with dual 12-megapixel rear-facing cameras, we expect nothing less. If the P9 is a master at taking monochrome photos, the honor 8's strengths lie in producing vibrant colours.
ZTE Axon 7
Whatever you want in a smartphone, the ZTE Axon 7 has it. While on the outside it looks like an unassuming 5.5-inch smartphone, the Axon 7 was surprisingly nimble and a joy to use throughout.
Its fast processor in the form of the Qualcomm Snapdragon 820 – an apparent crowd favourite for the year – is paired with 4GB of RAM and 64GB of internal storage, in addition to an Adreno 530 GPU. No surprises here when we say that its benchmark scores met our expectations and more. On AnTuTu, the Axon 7 scored a whopping 138,270, followed by an equally as impressive 3Dmark score of 2,566 – the latter being the highest among the five devices.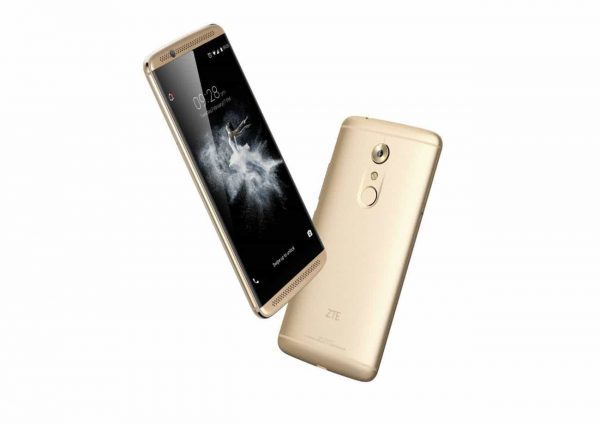 In terms of RAM and storage, the Axon 7 is comparable to a premium variant of the honor 8, with the former priced slightly more at RM1,999. Given that it is using one of the top processors for 2016, we feel that it is quite a worthy investment.
ZTE did not spare any money on design either. They called upon BMW Designworks to help bring this phone to life, and it certainly did. The high-quality finish, sculpted back and front façade are pretty remarkable.
Speaking of the back panel, the scalloped area for the fingerprint scanner means that your finger will reach the scanner each time and every time, even in the dark. And just above the scanner lies its 20-megapixel primary camera – one that is easy and fuss-free to use.
We went a little trigger happy with it; the images produce came out clear and crisp. The colour processing was pretty accurate as well, quite literally 'what you see is what you get' in auto mode. The Axon 7 shines during low-light situations thanks to its fast f/1.8 lens.
If you're an audiophile, the Axon 7 will further entice you as boasts of a dual Digital Analogue Converter (DAC) setup. Thanks to this two high fidelity chips, your music on either the front-facing stereo speakers, or through your headphones with the 3.5mm headphone jack, will sound beyond amazing. Plus, it has enough juice to drive audiophile-quality headphones.
ASUS Zenfone 3
Similar to the honor 8, the ASUS Zenfone 3 is one of those 'I'm scared I'll drop it' smartphones of 2016. It features contoured glass body – front AND back – giving the device a stylish glossy finish as opposed to the ZenFone 2 metalised body. Unlike the honor 8, the Zenfone 3 certainly feels slippy in hand and we were hyperaware of how we were carrying, holding and handling the device!
And don't get us started on the smudges! If you're the sort that dislikes your phones being a fingerprint magnet (and fragile), run for the hills!
Given the hype over the Zenfone 3, our expectations for the device was already set. Priced at RM1,699, the device comes with 4GB RAM and 64GB internal storage – a competitive price point among its contenders.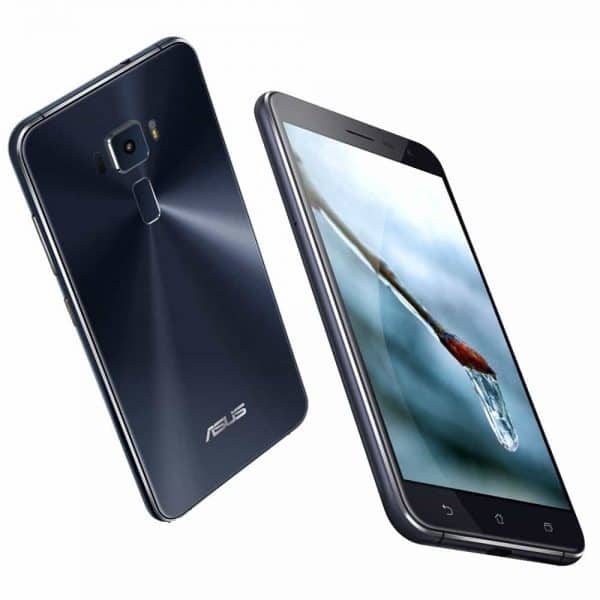 Unfortunately, on both the AnTuTu and 3Dmark benchmark tests, the Zenfone 3 scored the second lowest among the five devices we have on hand for this Showdown. While its hardware – a Qualcomm Snapdragon 625 and Adreno 506 – is comparable with the honor 8, the Zenfone 3 really did fall short, with its score of 61,892 for AnTuTu and 467 for 3Dmark.
Despite its shortfalls, we do love the whole multimedia experience on the Zenfone 3. The camera particularly strikes our fancy, with little touches of user-friendly features that makes capturing moments faster and easier. For example, instead of pre-setting your timer for selfies (in Beautification mode), just drag the shutter button following the line – how far you drag it is the amount of time (up to 5 seconds) you have to get ready to selfie! In general, pictures and videos come out great, and further enhanced by the clear and crisp 5.5-inch Super IPS+ display.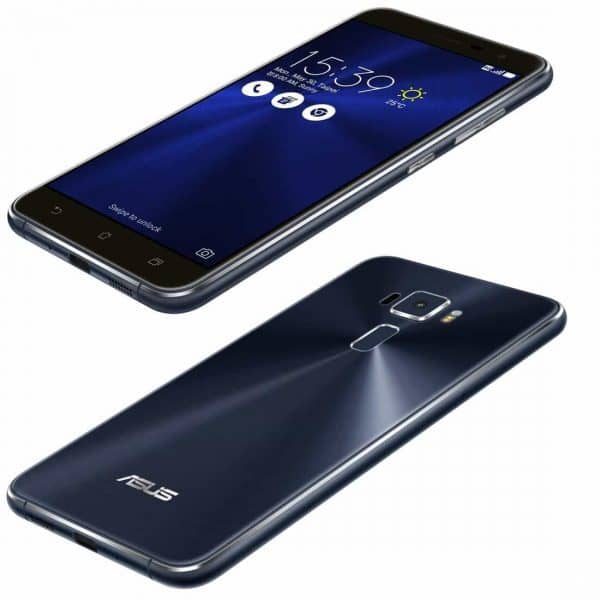 Another point to note is the amount of pre-loaded apps that came bundled with the new ASUS ZenUI 3.0. We suggest that your pick and choose from the whole boat load on which apps you'd like to keep.
Oneplus 3
They say third time's the charm, and for OnePlus, this is certainly the case. Having used both its predecessors we can safely say that the brand has taken its latest flagship to greater heights. On paper, everything has gotten an upgrade, apart from its 5.5-inch display size.
The OnePlus 3 houses a Qualcomm Snapdragon 820 processor, Adreno 530 GPU, with 6GB RAM and 64GB internal storage. The device is certainly a step above the likes of the ZTE Axon 7 as it provides better value at RM1,888.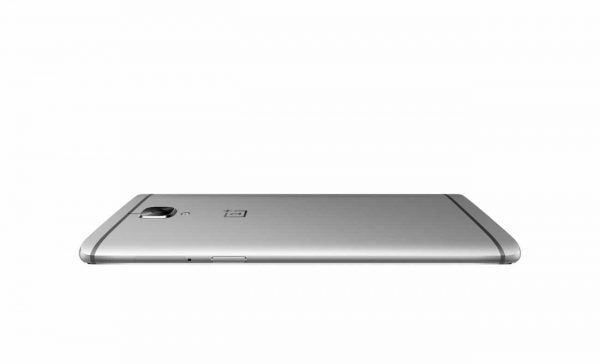 Its AnTuTu score soars above the rest at 143,952 (higher than the Axon 7). It falters just a smidgen on its 3Dmark score at 2,370, coming in second to the ZTE device. That said, its benchmark results certainly reflect its awesome capabilities – in both performance and graphics.
The OnePlus 3 is like quick-witted device that is nimble and snappy. You can especially see this when you unlock the phone, whether it's through conventional on-screen methods or fingerprint scanner. After using various Android devices with a fingerprint scanner on the back, the OnePlus 3's scanner is the same as the home button – it seems so unnatural now.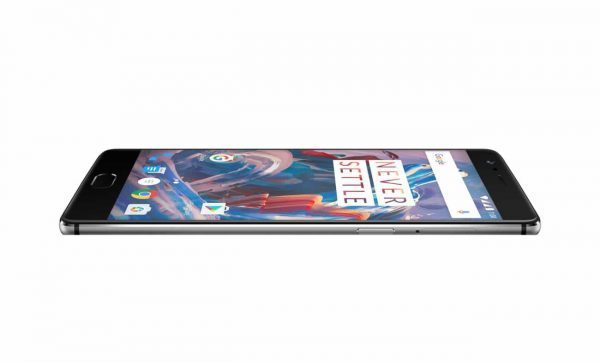 We know a lot of people don't share my sentiments on this; we are genuinely upset that the OnePlus 3 has traded its textured sandstone back panel for a anodised aluminium one. Generally, we found the latest rendition of its mega-popular flagship to be uninspired. For heaven's sake, at first glance, it looks like a HTC-branded device.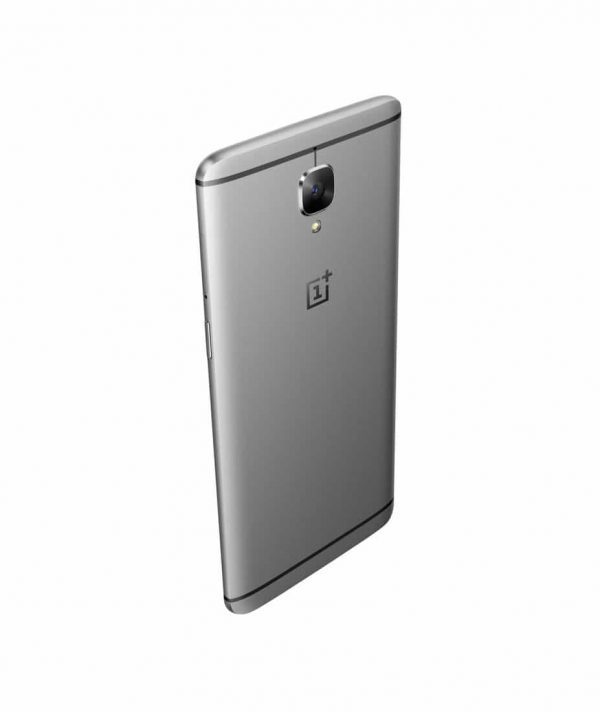 Sure, it does look much sleeker and streamlined, but we really did like that the sandstone rear panel provided an extra grip – something that a lot of bigger phones seem to lack. At least it is won't slither away like the Zefone 3 would.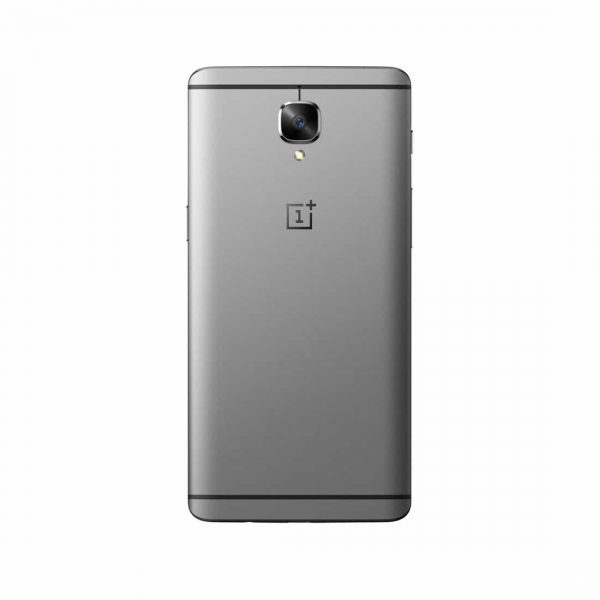 While the quality and performance has improved, we much prefer the outcome of other devices – the ASUS Zenfone 3 and honor 8 being some of them. I find that the colours produce are inaccurate and a lot warmer when captured with Auto mode. For mobile photography enthusiasts, the OnePlus 3 will not satisfy your needs as the manual mode is far too simple. If you're not looking for fantastic camera capabilities, everything else trumps that.
OPPO F1 Plus
OPPO has certainly up their game when it comes to manufacturing its devices. Though not the latest, the OPPO F1 Plus is a testament of the brand heading toward a more premium look and feel. Certainly having a unibody has become a dime a dozen in the market, but it doesn't mean we can't appreciate the beautiful combination of its glossy Gorilla Glass 4 and metallic polished metal back panel.
We do have to point out that the F1 Plus does remind us of a certain fruit brand at first glance; the shape and the colour (rose gold) had us slightly perplexed.  We had to do a double take to make sure I picked up the right box. Yes, even the box was oddly a similar shape and size.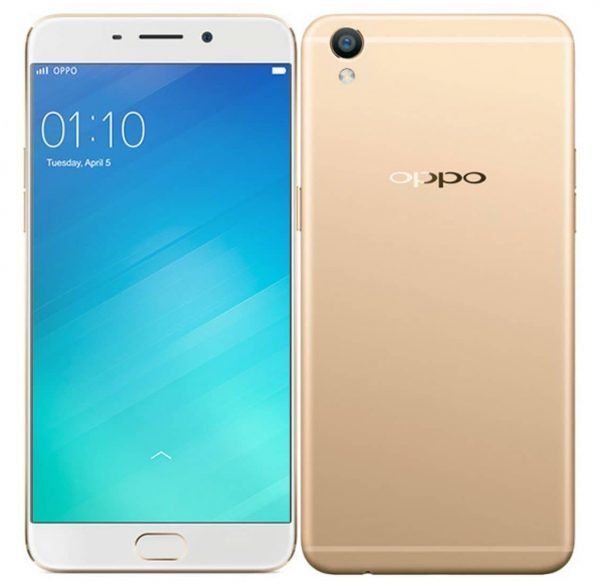 What makes the F1 Plus stands out – aside from its "Selfie Expert" claims – is the weight and thickness of the smartphone.  At an unbelievable 6.6mm, the F1 Plus reigns supreme on this front. Even the bezel is teeny-tiny at only 1.66mm in width.
It feels light as a feather in hand, which sometimes made us forget that we were holding a phone. We'd be somewhat apprehensive in putting it in the back pocket, in fear we'd snap it in half.
On the inside, the F1 Plus runs on a Mediatek MT6755 Helio P10 processor and Mali-T860MP2 GPU. Comparatively to the rest, this device isn't very mid-range in terms of specs – just in price (RM1,898). We were severely disappointed by its scores of 51,158 on AntTuTu and 342 on 3Dmark, making it the lowest among the five.
A silver lining is perhaps OPPO's improvement on its operating system. The brand has done away with the novelty homescreen. You'll find that OPPO has finally found the right foot in with the F1 Plus through its ColorOS 3.0, which is based on the Android OS 5.1 Lollipop. The layout feels more streamlined and pleasing to the eyes.
Another commendable feature about the F1 Plus is the fingerprint scanner, which is lightning fast to respond. And unlike many other smartphones in the market, the fingerprint scanner on the F1 Plus is not activated via swiping motion. You'd have to place your digits on the home button and apply a little pressure on the plate.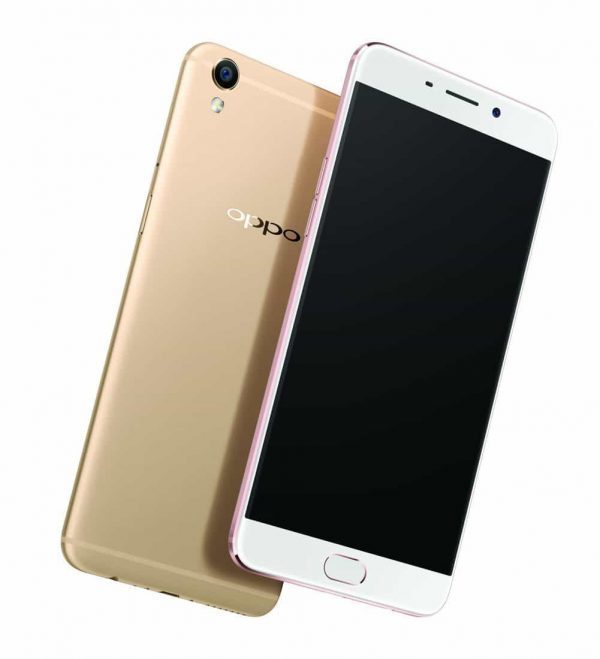 However, to call itself an expert in selfies is a bit of stretch to say the least. While the 16-megapixels sounds great on paper, the results were a little underwhelming when we tried it out. For the selfie experiment, we had compared the pictures side by side with other smartphones…and we just didn't see what the fuss was all about. There was no defining difference between the pictures…if anything, the results from the F1 Plus was slightly lacklustre.
Conclusion
Specs
Specs
honor 8
ZTE Axon 7
ASUS Zenfone 3
OnePlus 3
OPPO F1 Plus
Dimensions: 145.5 x 71 x 7.45 mm

Weight: 153 g

Operating system: Android 6.0 Marshmallow

Display: 5.2-inch LTPS FHD display

Processor: Hisilicon Kirin 950

GPU: Mali-T880 MP4

Memory: 32GB Internal Storage, 4GB RAM

Camera: Primary – Dual 12 MP, f/2.2. Secondary – 8 MP, f/2.4.

Dimensions: 151.7 x 75 x 7.9mm

Weight: 175 g

Operating system: Android 6.0 Marshmallow

Display: 5.5-inch AMOLED QHD display

Processor: Qualcomm Snapdragon 820

GPU: Adreno 530

Memory: 64GB Internal Storage, 4GB RAM

Camera: Primary – 20 MP f/1.8.

Secondary – 5 MP f/2.2.

Dimensions: 152.59 x 77.38 x 7.69 mm

Weight: 155 g

Operating system: Android 6.0 Marshmallow

Display: 5.5-inch Super IPS+ FHD display

Processor: Qualcomm Snapdragon 625

GPU: Adreno 506

Memory: 64GB Internal Storage, 4GB RAM

Camera: Primary – 16 MP f/2.0.

Secondary – 8 MP f/2.0.

Dimensions: 152.7×74.7×7.35mm

Weight: 158 g

Operating system: Android 6.0 Marshmallow

Display: 5.5-inch Optic AMOLED FHD

Processor: Qualcomm Snapdragon 820

GPU: Adreno 530

Memory: 64GB Internal Storage, 6GB RAM

Camera: Primary – 16 MP f/1.8.

Secondary –  8 MP f/2.2.

Dimensions: 151.8 x 74.3 x 6.6mm

Weight: 145 g

Operating system: Android 5.1 Lollipop

Display: 5.5-inch AMOLED FHD display

Processor: Mediatek MT6755 Helio P10

GPU: Mali-T860MP2

Memory: 64GB Internal Storage, 4GB RAM

Camera: Primary – 13 MP f/2.2.

Secondary – 16 MP f/2.0.

Price
RM1,699
RM1,999
RM1,699
RM1,888
RM1,898
Benchmark
AnTuTu Benchmark: 91,804

3Dmark: 863

AnTuTu Benchmark: 138,270

3Dmark: 2566

AnTuTu Benchmark: 61,892

3Dmark: 467

AnTuTu Benchmark: 143,952

3Dmark: 2370

AnTuTu Benchmark: 51,158

3Dmark: 342
Now, selecting a winner among the five was a tough decision to make. On one hand, we thoroughly enjoyed our experience with the standard variant honor 8…now if only it didn't feel like a ticking timebomb in our hands. The ASUS Zenfone 3 is a great contender for the honor 8, but unfortunately, we feel that glass isn't for us regardless how well they perform. The anxiety of not dropping the phone is just too much for us.
If we were going by specs and performance, the ZTE Axon 7 and OnePlus 3 are going neck and neck. Our bias is with the latter, being a strong supporter of the brand since its inception.
While its benchmark scores are impressive to say the least, as highlighted earlier, the OnePlus 3's camera still remains our point of contention. On this front, the Axon 7 certainly has a leg up, with a better primary camera.
In short, the OnePlus 3 wins when it comes to being back for your buck. But if you're looking for an all-rounder multimedia smartphone, the Axon 7 if the one for you.