Samsung is set to lend a hand in making a different mobile industry more appealing as how it did for the smartphones, this time the automobile sector will witness the similar development seen in revolutionary phones come to cars. The Exynos Auto V9 a first of its kind automotive processor has been selected by German car maker Audi for its next generation in-vehicle infotaintment system.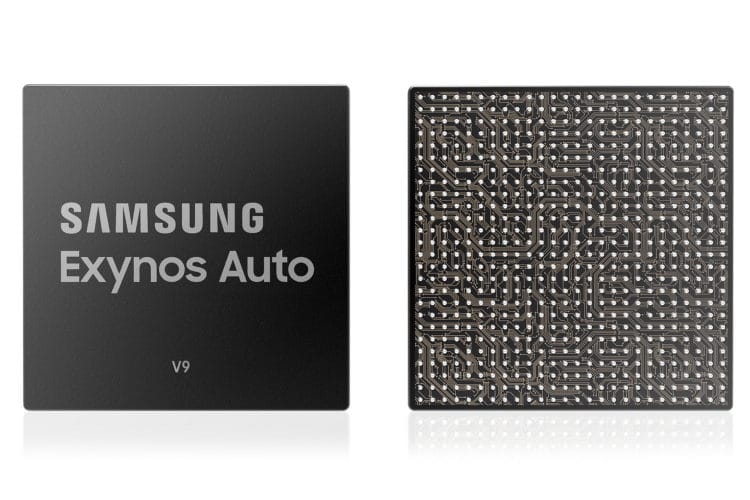 The car of the future is not going to be like what wee see today, just like Tesla's dashboard which are all digital screen, more cars will have similar feature. With 5G and IoT, a connected car is no longer a pipe dream, and these vehicles will be offering live streams or even global music stations at a touch. To ensure these functions work efficiently, a powerful and reliable processor is paramount. Samsung has a reliable chipset manufacturing process and the Exynos Auto V9 is testament to the company's ability. Based on its 8-nanometer (nm) process technology, the V9 runs on ARM's latest Cortex-A76 CPU cores, ARM Mali G76 GPU, premium HiFi 4 audio digital signal processor (DSP), intelligent neural processing unit (NPU), and a safety island core that supports Automotive Safety Integrity Level (ASIL)-B standards. The processor also supports fast and power-efficient LPDDR4 and LPDDR5 DRAM.
"Audi thrives to bring the most exciting, yet the safest automobiles when we vision the drive of tomorrow," said Alfons Pfaller, head of Architecture & Platform Development E/E at Audi. "Samsung has been a valued technology partner over the past few years and we are extremely pleased to have the Exynos Auto V9 power our next-generation platform that will shape the future in-vehicle infotainment experiences."
For that all important in-car experience, the Exynos Auto V9 is able to support up to six displays and twelve camera connections for various sub-system content in premium IVI systems. The V9 can seamlessly support multiple systems such as the cluster display, central information display (CID) and rear-seat entertainment (RSE) simultaneously. It also has gesture and facial recognition capability just like a premium Galaxy smartphone.