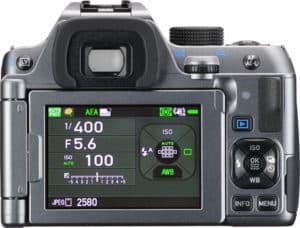 Ricoh Imaging Americas Corporation today announced the PENTAX K-70 advanced digital single-lens reflex (SLR) camera. Compact, dustproof and weather-resistant, the new PENTAX K-70 camera incorporates features — many of which have previously only been available on top-of-the-line PENTAX models — that enable photographers to produce high-resolution still photos and HD videos in a wide variety of challenging conditions, including low light and temperatures as low as 14°F (-10°C).
"PENTAX has a long history of developing cameras and lenses that can withstand the rigors of the great outdoors. The K-70 goes a step further, with new, advanced features that enable the creation of higher quality images and make the camera very easy to use, both in the backyard and in the field," said Kaz Eguchi, president, Ricoh Imaging Americas Corporation. "Combined with any one of our many available weather-resistant lenses, this camera is in a class of its own for outdoor photography."
The PENTAX K-70's exterior is designed with outdoor operations in mind. Features such as a newly designed grip, mode dial and control buttons on the camera's top and back panels are designed to be easy and intuitive to operate, even with a gloved hand. It also comes equipped with an outdoor-friendly LCD monitor with an illumination control that can be instantly adjusted to the lighting level of any shooting location.  The K-70 also has a red-light display function which keeps ambient light from interfering with astro- and nightscape photography.
Availability of the PENTAX K-70 camera, which comes in black and silky silver finishes, will be announced at the beginning of July. When available, it can be purchased at http://www.ricohimaging.com for $649.95.