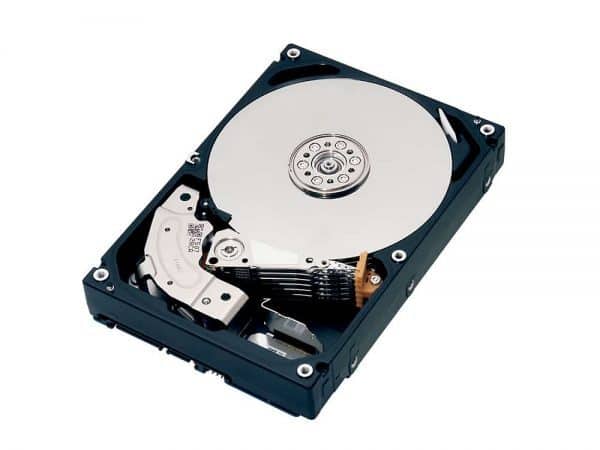 Decent speeds
With transfer speed up to 230MB/s, and rotation speed of 7,200 rpm, this hard disk is designed to be one of the faster HDD offerings in the market. Of course for speed and performance many will opt for SSDs but when it comes to storing data reliably and at a lower cost, this 8TB of HDD is more than worth the money.
Optimised for power
For this review, we used Netgear's ReadyNAS; as can be attested on the performance panel, this is a steady performer in terms of power. Even after non-stop usage for several days, the disk doesn't overheat easily, and has power management features that will optimise operating environments during off-peak activity periods.
Run it 24/7
When it comes to enterprise data, down time is almost unacceptable. This 8TB drive is designed especially for NAS, operating 24/7. With a 550TB transferred-per-year rated workload, and a 2,000,000-hour MTBF (mean time between failure) rating, This HDD is made to last you for the long run.
Pack it in
Most hard disks come in the standard 3.5" form factor, most commonly with 1TB, 4TB, or 6TB iterations. To be able to pack 8TB in the same form factor – you get the most out of the same sized hard disk.
Hefty
At 770g, it is definitely on the heavier end amongst HDDs. Although bearing in mind, this does pack in 8TBs worth though.
Byline: By Satoko Omata
---
Price: RM 1469
Form Factor: 3.5"
Interface: SATA 6Gb/s
Capacity: 8TB
Buffer size: 128MB
Rotation speed: 7,200 rpm
Transfer speed: 230MB/s sustained
MTTF: 2 M hours
Power consumption: 6.2W Idle
Weight: 770g
RATING – Out of 10 points
Value: 9
Features: 7.5
Performance: 8.5
Design: 8
Usability: 8
Verdict: Packing in 8TB in a 3.5" form factor and at that price point, this is a solid HDD that you can rely on for your data.
Total Score: 8.2