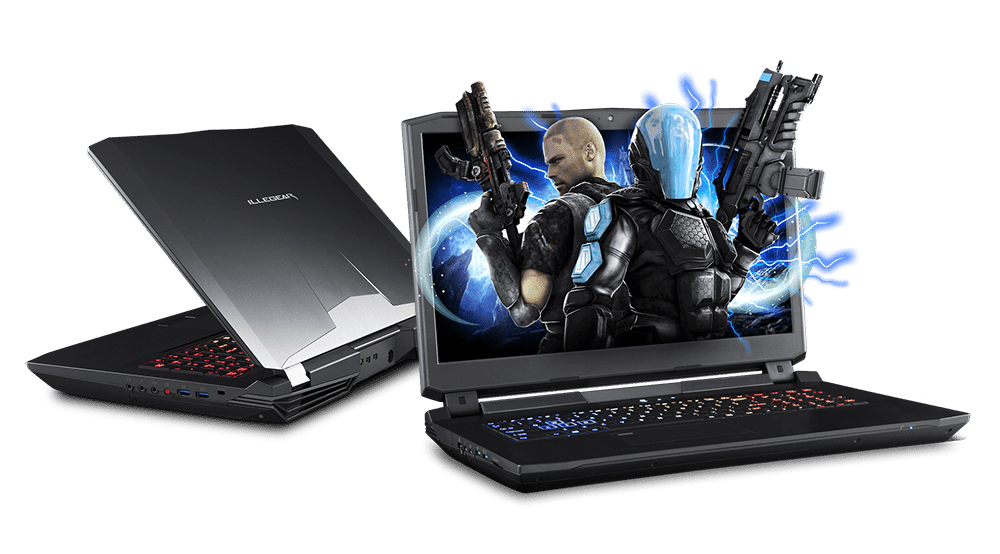 With its gargantuan size paired with state-of-the-art components and features, you would think this particular gaming laptop was the love child between the folks from MSI and Asus. However, Illegear is a completely different entity on its own, much rather preferring to focus on what hardcore gamers want out of a gaming laptop rather than just throwing in the latest graphics card and hoping every Tom, Dick and Harry will jump on board. Upon receiving the Illegear D7X, the first thing that caught my eye was its size! I mean, I have never seen something so big before (that's what she said).
Serious Business
Illegear doesn't mess around when it comes to its high-end, high-performance gaming laptops. Weighing in at 3.9kg, the D7X is heavier than it looks but purs like a kitten the moment you turn it on. It's insanely quick start up and shut down is due to the usage of the 256GB SSD paired with the latest Intel Core i7-6700 processor. The D7X also comes with four DDR4 RAM slots, totaling to 64GB, allowing for greater multitasking capabilities without even breaking a sweat.
Running at the core of the D7X lies the NVIDIA GeForce GTX 1080 graphics card, the best graphics card money can buy in today's current market. If you were ever worried about running your graphic-heavy games on the most basic or minimal settings in order for the game to run smoothly without any drop in frame rates, your worries will be diminished with the D7X. Lifelike gameplay and motion on the D7X brings about greater and truer levels of realism like never before.
Putting It To The Test
The D7X is clearly more than capable of holding its own when being compared to various other gaming laptops but we had to be sure it can stand the test of time. Below are the results of two separate benchmarks results as well as FPS scores from two of my current favourite games – Dota 2 and Overwatch.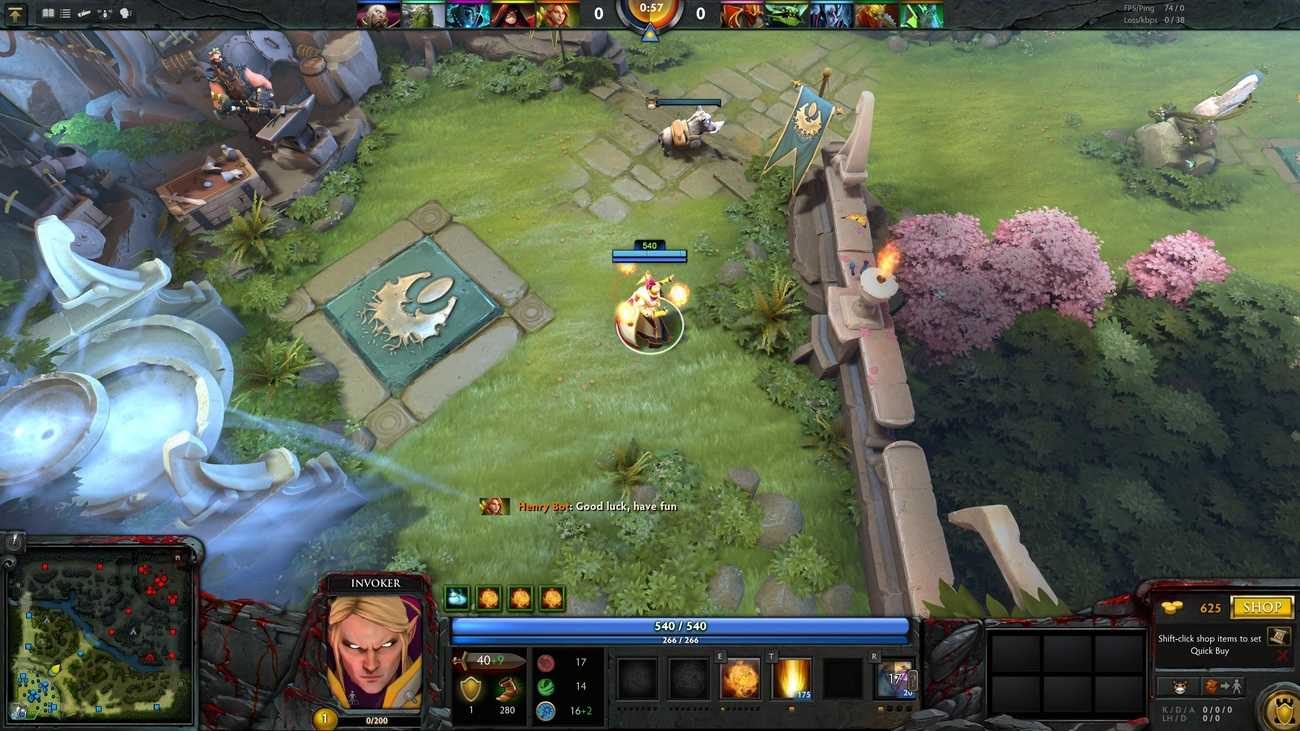 Even with my Video Settings on Dota 2 at its very best, it still manages to churn out a steady 74-75 frames per second, making the game run a whole lot smoother without any visual lags in the frames. Even during crucial teamfights, the frames never dropped, allowing me to actually read and assess the situation without having to worry about the game lagging.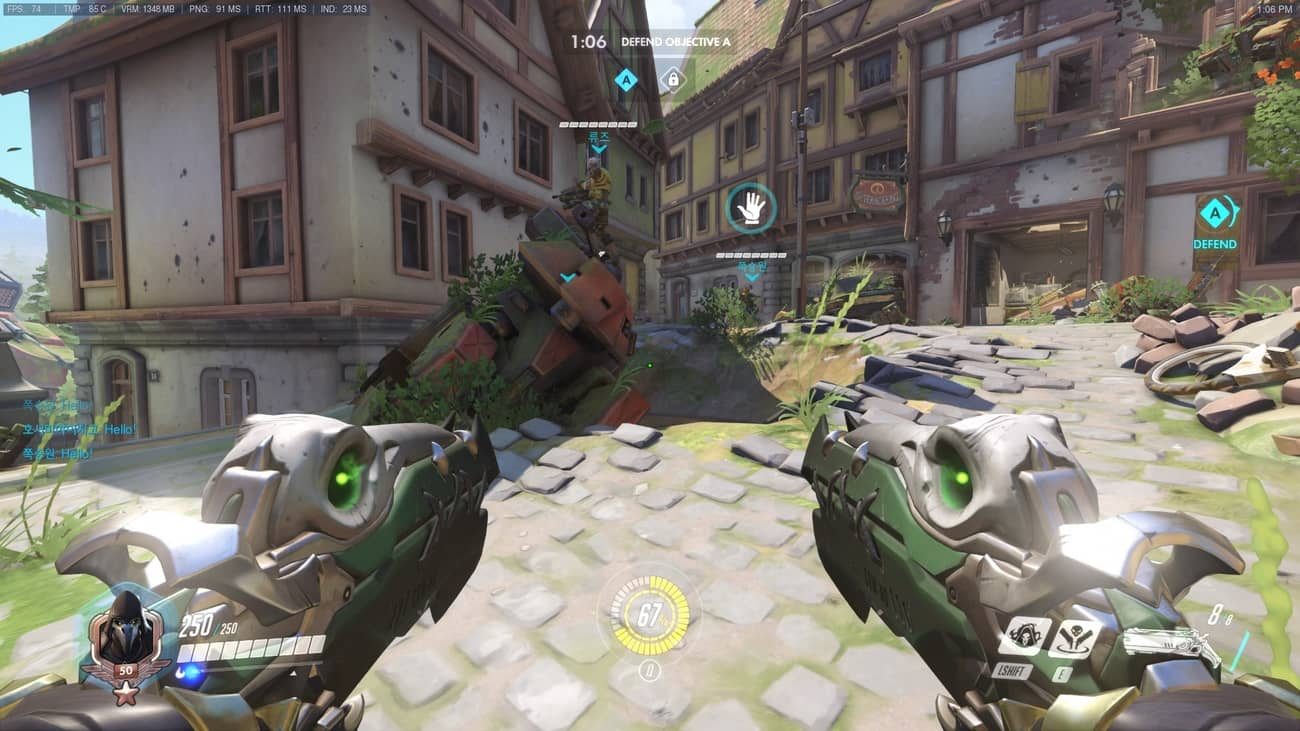 Blizzard's latest team-based multiplayer first-person shooter (FPS) game has been blowing up over the past few months with every FPS gamer hoping on-board the Blizzard trend train. Although I'm not a huge fan of the game (Battleborn for the win), Overwatch does have a pretty unique gameplay to it and after testing it out on the D7X, I was sold. Also having a solid 74-75 frames per second, the graphics in Overwatch is superb, making it that much easier for me to pinpoint my enemy's location with precise accuracy (and also because Reaper is just a badass).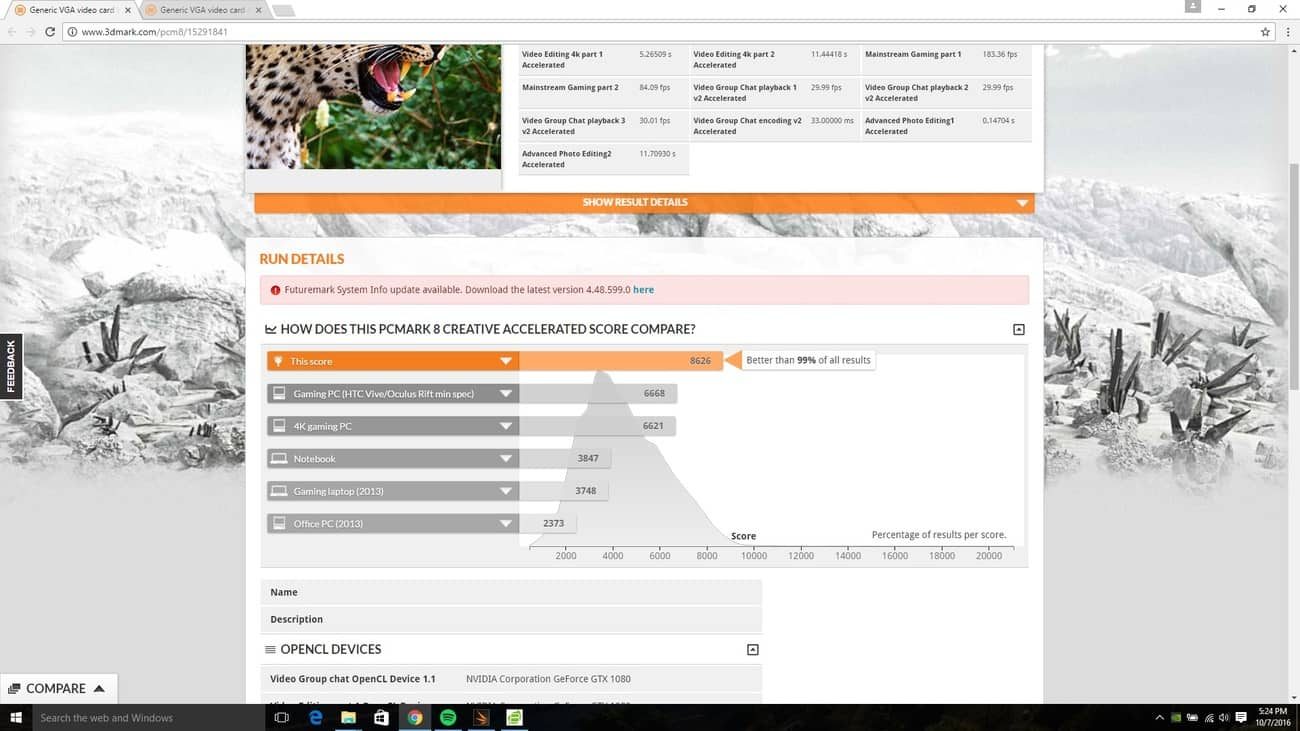 After running the D7X through my favourite games, it was time to get down to business and see how it fares on our 3DMark benchmark test. As you can see above, it scored much higher compared to its competition, showcasing just how great the D7X really is.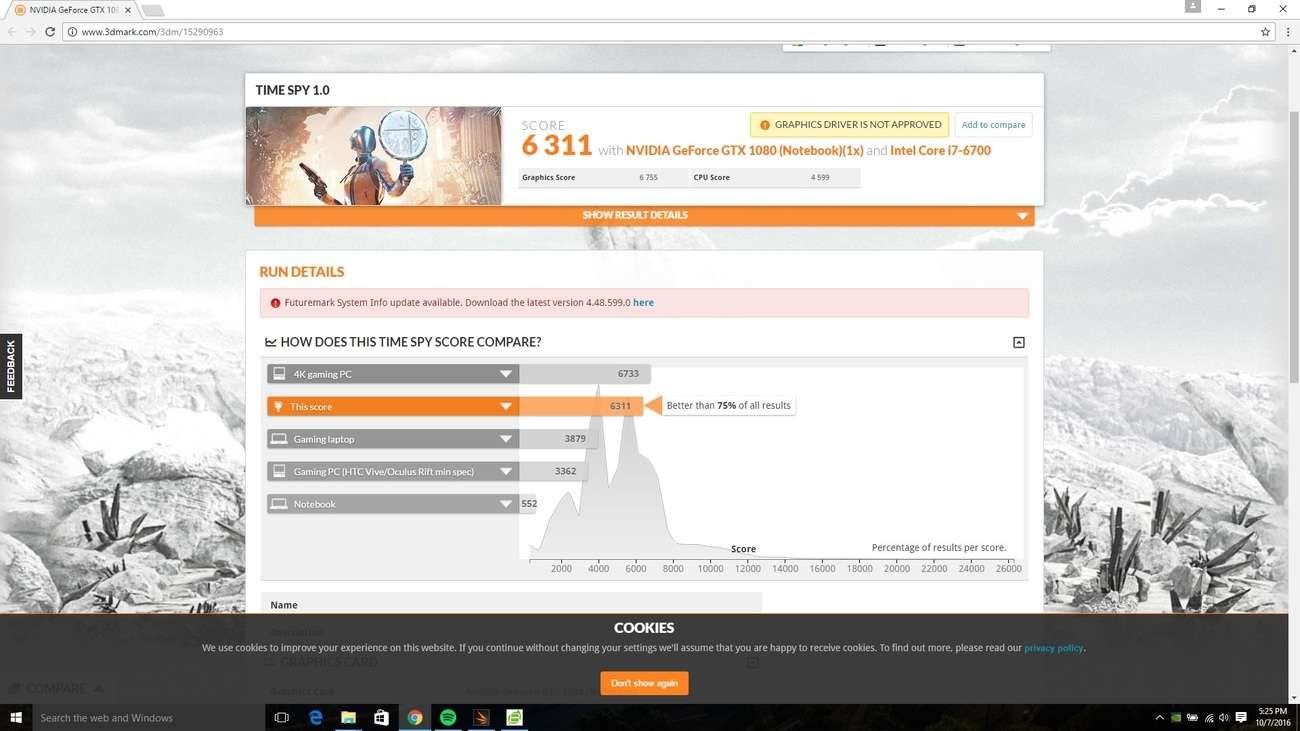 Even running it through our PCMark 8 benchmark test, the D7X was capable of holding its own, only being slightly edged out for first place over a 4K gaming PC. Regardless, the D7X has shown that it can step into the same ring with a host of other high-end gaming laptops and desktops and still come out strong.
Smooth Criminal
Thanks to the 17.3-inch 4K QFHD anti-glare display, gaming on the D7X has never been smoother or clearer. Even streaming videos from YouTube, Netflix and iflix looks amazing, especially when the videos are being played on 1080p resolution. If you prefer to have multiple monitors in front of you so you can keep an eye on everything, the D7X can support up to three additional monitors via HDMI and Display-Port for a whole new level of immersion and crystal clear experience.
If you ever wanted to play virtual reality (VR) video games, the D7X is more than happy to help as it is already VR-ready, bringing your games and videos to true-to-life imagery, thanks to the latest NVIDIA VRWorks VR technologies. Simply plug in the VR headset into one of the many ports available and experience VR-ready games like never before.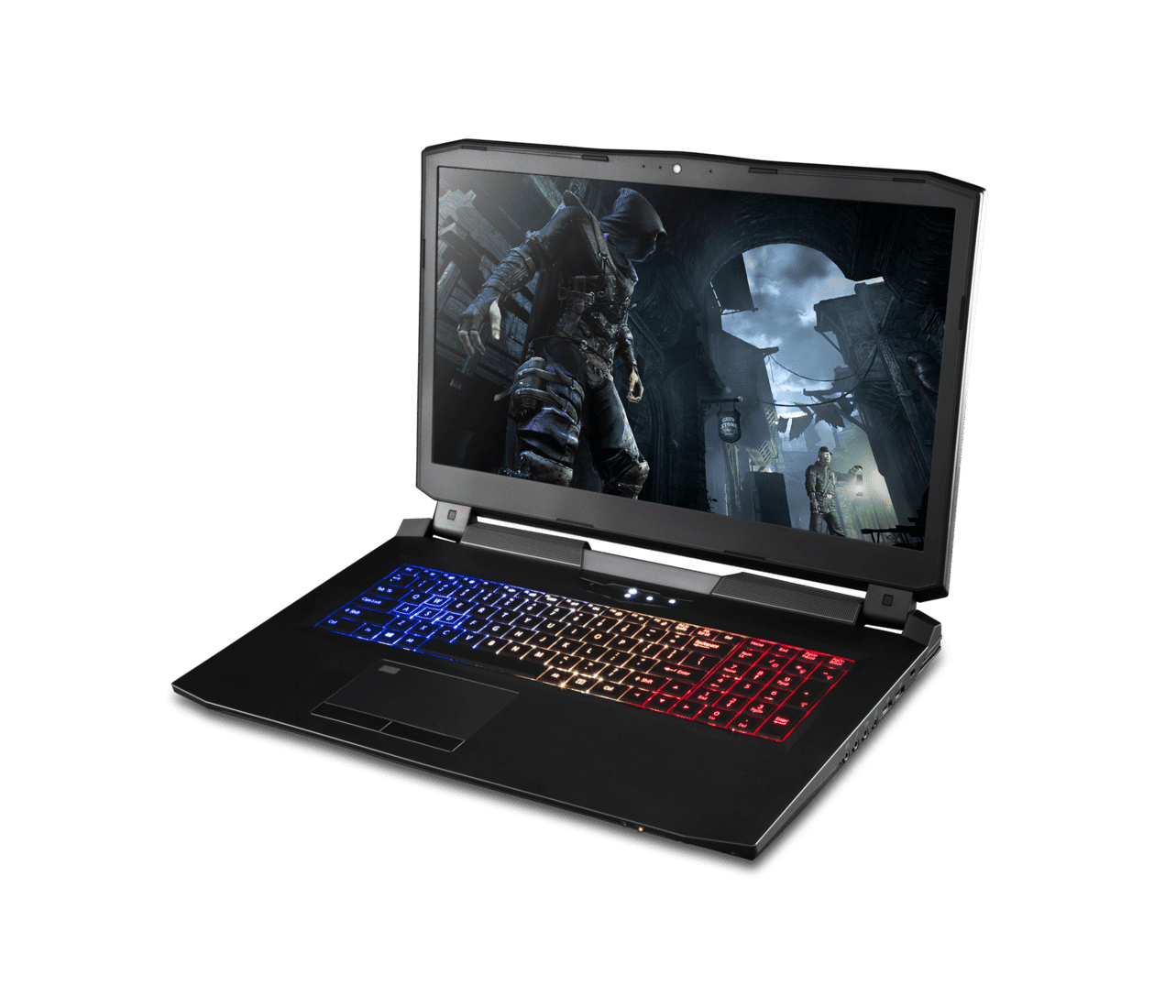 Keeping It Cool
The new and improved thermal cooling fan design on the D7X ensures the laptop stays super cool and silent from the moment its turned on to when it powers down. Although the thermal cooling fan will ensure the laptop stays cool, we can't guarantee the users will stay cool as well (especially if you get cancerous teammates).
The built-in gaming keyboard onto the D7X comes with an anti-ghosting feature; this way, no matter how many keys you mash, the D7X will be able to determine which key you actually meant to press and disregard the rest. For MMORPG players, you can even customise the keyboard to fit in macro keys as well as the colour-changing backlit keys.
Made For Greatness
Although significantly bigger and heavier than most high-end gaming laptops, the D7X is essentially a desktop PC built in the portable form of a laptop. However, it isn't as easily portable as a normal laptop would be as it is somewhat tedious to bring it along with its power socket – which is the size of a brick – wherever you go. If size isn't an issue (I had a joke but it's too vulgar for the internet), then the D7X should be your likely and your only choice in this matter.
---
Specs
Price: RM8,099
Dimensions (HxWxD): 40.9 x 418 x 295.3 mm
Weight: 3.9kg w/ 2.5″ Storage Drive and Battery
Processor: 6th Generation Intel Core i7-6700K Desktop Processor (4.0GHz), 8MB Smart Cache
Memory:
Storage:
Operating System: Windows 10 Home Premium
Display: 17.3″ 4K QFHD Anti-glare Display with sRGB 100% Color & Wide View (3840×2160) (G-Sync)
Graphics: NVIDIA® GeForce™ GTX 1080 GPU with 8GB GDDR5
Connectivity: 
Ports: 1x HDMI 1.4b output Port (with HDCP), 2x Mini DisplayPort 1.3,  1x Thunderbolt™ 3 / USB 3.1 Gen 2 Combo Port (Type-C), 1x USB 3.1 Gen 2 Port (Type-C), 4x USB 3.0 Ports (UDB 3.1 Gen 1) (1 x powered USB port, AC/DC), 1x 2-in-1 Audio jack (Headphone / S/PDIF Optical output), 1x Microphone Jack, 1x Line-in Jack, 1x Line-out Jack, 1x RJ-45 LAN (10/100/1000Mbps)
Expansion:
Benchmarks
3DMark – 6311
PCMark 8 – 8626
Rating
Value – 8/10
Performance – 10/10
Features – 10/10
Design – 9/10
Usability – 9/10
Total – 9.2/10
Verdict – Although leaning towards a high price point, the Illegear D7X is a worthy high-end gaming laptop to have if you're not interested in building your own customised desktop.