The name Razer is synonymous with hardcore gaming, equally as hardcore peripherals, and the neon green theme with twisty nuclear hazard logo. Well that all changed with the Razer Kraken Forged Edition that appeared for the PC.com audio performance test. Taking it out of the box proved to be an exciting task on its own as our expectations get blown away.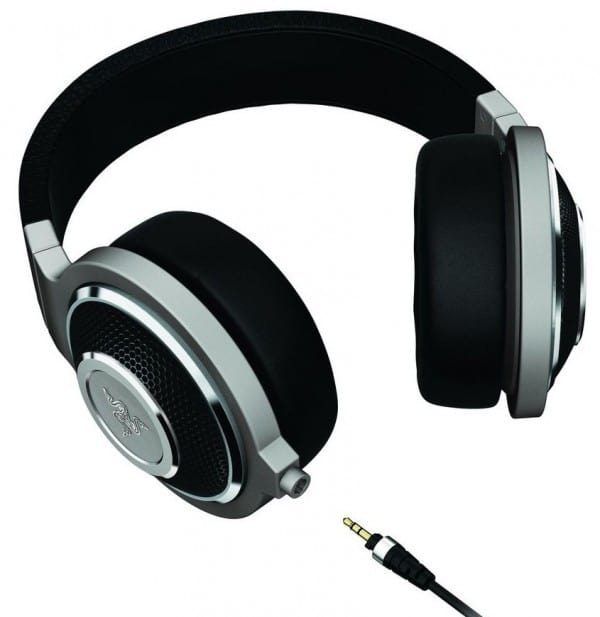 A Different Razer
Gone are the neon green motifs, design trimming made specifically for hardcore gamers, and any relation to the high performance gaming. The only thing left on this Kraken is the Razer logo and headset series name that I have taken a real liking to. It is purposefully made to be a true blue audiophile headset that many can go for if they need a really good pair cans.
Hefty Set
During the unbox-ing, I quickly realised that the Forged is not your everyday headset. From the weighty feeling I get when I took it out of the box for the first time and then subsequently putting it on my head, it became very apparent that this headset will give your neck and shoulders a real workout. At the very least, you'd know that Razer is not compromising on anything when it created this heavy duty headset.
Sophisticatedly Classy
So what happened to the gaming characteristics and neon bling that are usually present on all Razer devices? Well, they have apparently been replaced with something that is still very much Razer-like but on a whole other level. Using ultra-premium metals that are given a spiffy polished finish gives a distinctive level of elegance for the Forged. It's like as if these powerful sounding headset is literally forged in fire and hardy conditions to take on its current form as a superbly crafted pair of large headphones.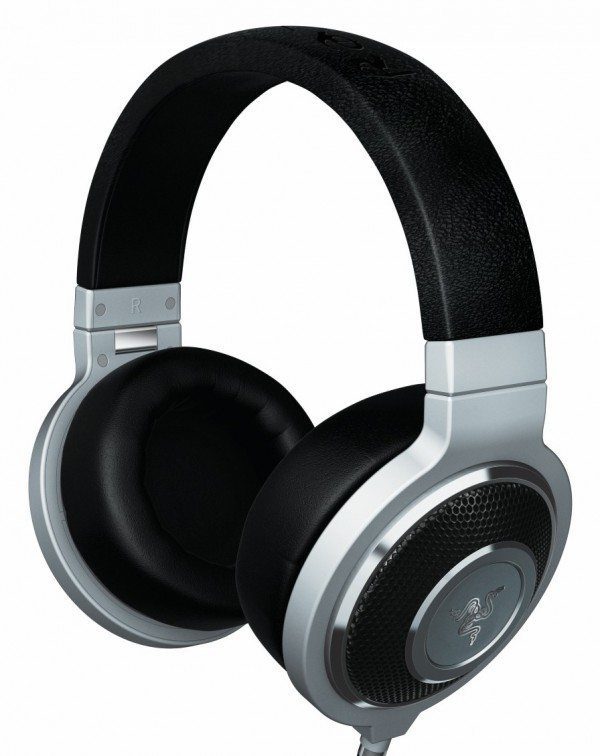 Deep Beats
Does the Forged live up to the claim as a decent audiophile device? Well, with what I had played on this cans, like Gone Jackals, some WWE intro tunes, Puddle of Mudd, and Maroon 5, it is very clear that this pair is made fully and wholly for studio work and those who have very distinct hearing abilities. I could hear every nuance, rhythm, beat, and note in each song came out with balanced clarity that I have not found since my last audiophile headset, which I reviewed more than a year ago. I like how the bass-line and high sharps came out with perfect pin-drop accuracy. You don't get that kind of performance, and an equally as high-end microphone system, in many headsets so to find it in a gaming headset derivative comes as big surprise for me as such clarity for a sound stage is no longer common these days, not with gaming audio peripherals or even mainstream ear boomers.
Approximate Weight: 390g
Drivers: 40mm Neodymium Magnets
Frequency Response: 20 – 20,000Hz
Impedance: 32Ohm
Sensitivity @ 1KHz: 100dB +/- 3dB
Input Power: 30mW
Microphone Frequency Response: 50 – 10,000Hz
Microphone Signal-to-Noise Ratio: 60db
Sensitivity @ 1KHz, 1V/Pa: -38dB +/- 3dB
Mic pick-up: Omni Directional
Value: 9/10
Features 9 /10
Performance: 10/10
Design: 9/10
Usability: 9/10
Verdict: Razer breaks new ground in the headset scene.
Total Score: 9.2/10
This review was written by Victor Yap, and can be found in the January 2014 issue of PC.com.