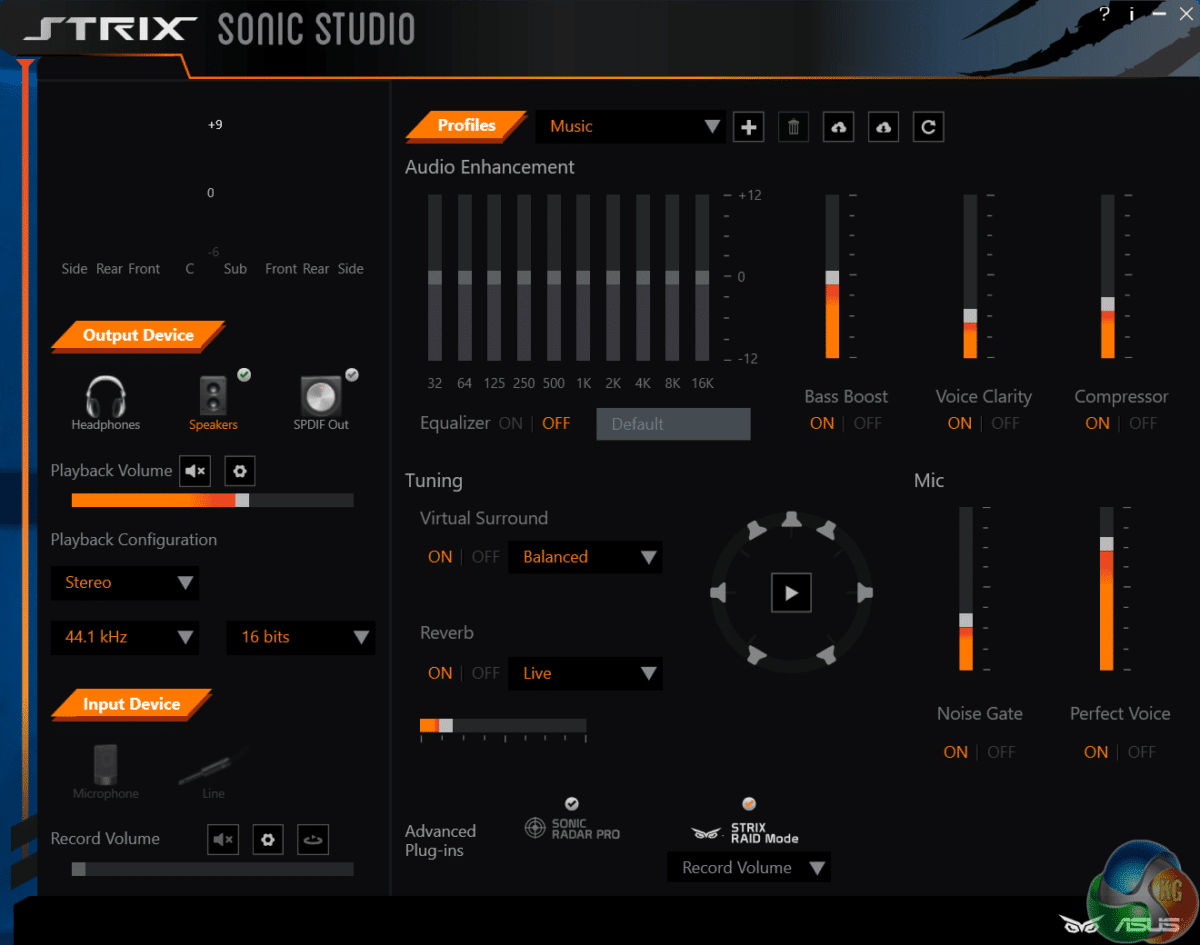 Asus had unveiled three new game-oriented sound cards to its owl-themed Strix family at Computex last year. They are the Strix Raid DLX, Strix Raid Pro and Strix Soar. Recently I got to review the Strix Raid Pro.
According to Asus, Strix Raid Pro is a premium sound card built with audiophile-grade components to satisfy gamers who demand ultimate audio performance and this particular sound card slots in between the Strix Soar entry level model and the Strix Raid DLX flagship sound card.
PREMIUM COMPONENTS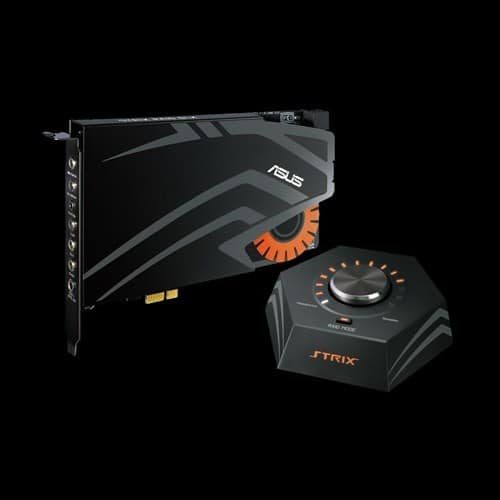 Asus uses high grade Nichicon capacitors which are renowned for their fantastic audio characteristics in Strix Raid Pro. Besides, they are using the TI TPA6120A2 headphone amplifier chip which is a very accessible broad partnering design to accommodate a wide range of headphones. To be more specific, this processor is able to drive a wide range of headphones from 16 to 600 ohms.
Other components on the PCB of Strix Raid Pro is the ESS Sabre9006A D/A converter chip which delivers up to 116dB of resolution, which in my opinion, is a good choice at the given price point. Asus has also paired up the CM6632AX audio processor with full 192kHz/24 bit support and CS5361 A/D converter which has a 114dBa dynamic range.
One of the biggest issues faced by sound cards is that they live inside a box pulsing with electromagnetic interference. This is why many audiophiles recommend an external sound solution. Asus has gone to great lengths to solve this in Strix Raid Pro, starting with a large EMI shield that covers most of the card to block out interference inside the chassis. It also doubles up as a protective shield for the capacitors and other sensitive components.
What impressed me more is that they use a four layer PCB, with two layers of ground incorporated to separate digital and analog digital interference. Linear LDO (low drop out) regulators are also used and power source is independently supplied to DAC and regulated twice to reduce power noise, heat energy and to stabilise power.
PLENTY OF OUTPUTS
Sound outputs on Strix Raid Pro come in the form of six 3.5mm stereo mini-jacks, one of which serves double duty as an SP/DIF output. There's also a plug that connects to the Raid controller, a large dial that is meant to reside on your desk beside the keyboard to allow you to control volume and enable or disable Raid mode.
Speaking of Raid mode, it allows users to access and control four settings which are bass boost, microphone volume, EQ and virtual surround. Installing the drivers for the setup was pain-free, a nice surprise, and the ability to tweak everything on one screen is handy.
HEADPHONE MODE
The headphone amp aspect of Strix Raid Pro deserves a special mention. I had tested the sound card with a pair of Audio Technica ATH-M50X headphones and it turned out that the sound quality delivered was significantly good and the headphone amp had no problems driving them. When paired up with a quality pair of Razer 7.1 gaming headphones, the overall experience was highly entertaining.
GREAT PERFORMANCE
I couldn't hear the merest hiss of interference even at high volume and the virtual surround effect was especially noteworthy. All the tested headphones sounded extremely punchy and focused. However, sound quality when connected to my Klipsch R110SW had one issue. There's no LFE sub-woofer control. Therefore my Klipsch R110SW is being forced to output the bass incorrectly, leaving a huge frequency gap in the 120-200hz range.
It is true that even the best on-board audio solutions have no sub-woofer control, but I'd still expect to have control over such a feature at this price point. There is also no Dolby upmix packages included for analogue speaker outputs and the inbuilt upmix sounds narrow and terrible.
All in all, Asus Strix Raid Pro 7.1 is the new king of discrete sound cards for gamers. It has a relatively powerful headphone amp, delivering beautiful sound and comes with a handy volume control dial and is made of high grade components on PCB including Nichicon capacitors. The only let down is that it has no LFE control for the sub-woofer, which could be an issue if you have a quality sub-woofer without its own LFE dial.
---
Verdict: An excellent sound card for gamers and audiophiles
Value 8/10
Performance 9/10
Design 9/10
Features 9/10
Usability 9/10
Total: 8.8/10