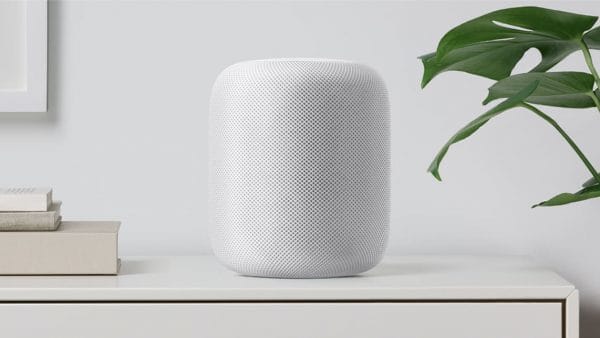 Qualcomm has created a new platform purely for use in smart speakers. Named the Qualcomm Smart Audio Platform, it aims to help manufacturers accelerate the development and commercialisation of smart and networked speakers.
The flexible solution offers two Qualcomm SoC options based on APQ8009 and APQ8017, with a range of software configurations that are designed to allow OEMs to optimise smart speakers across various product tiers and categories.
The integrated platform brings together a combination of processing capability, connectivity options, voice user interfaces and premium audio technologies to help meet increasing consumer demand for comprehensively featured, highly intuitive smart speakers.
The integrated high-quality performance voice solution is designed to deliver advanced multi-mic far-field voice capability with highly responsive voice activation and beamforming technologies. The platform's voice software also incorporates echo-cancellation, noise suppression and "barge-in" capability, supporting a reliable voice interface in loud or noisy environments even when users are far from the smart speaker.
Qualcomm AllPlay multi-room audio technology supports OEMs to utilise Qualcomm's high performance open ecosystem for whole-home audio music streaming. AllPlay compatible speakers are designed to be easily configured to play synchronised music across multiple rooms, different music in multiple speaker zones, and multi-channel wireless surround sound to multiple speakers in the same room. Consumers can play music from popular cloud-based streaming music services including Hi-Res 32-bit/192kHz content, local music libraries on mobile phones, or DLNA media servers.
The new platform also supports Qualcomm aptX HD audio technology, which is designed to deliver 24-bit high-definition wireless audio over Bluetooth.
Key software features:
Far Field Voice multi-microphone technology including:

voice activation, beamforming and echo cancellation
barge-in and voice capture in highly noisy environments
software supporting virtual assistants
support for high-quality hands-free voice calls over both VoIP and HFP

Support for Amazon Alexa Voice Service (AVS) (available later this year)
Support for the Google Assistant (available later this year)
Support for Android Things along with Google Cast for Audio (available later this year)
AllPlay networked audio solution, comprehensively interoperable with existing and future AllPlay ecosystem products
High-performance Bluetooth audio encode and decode with aptX and aptX HD
Audio playback from a wide range of industry audio codecs including MP3, AAC, OggVorbis, FLAC, AIFF, WAV, PCM, ALAC
Qualcomm Hexagon DSP SDK
Key Bluetooth profiles including HFP/AG, PBAP, PANU and NAP, A2DP, AVRCP
High-performance Bluetooth/Wi-Fi coexistence for optimal audio performance
The Qualcomm Smart Audio Platform is expected to be available Q3 2017.