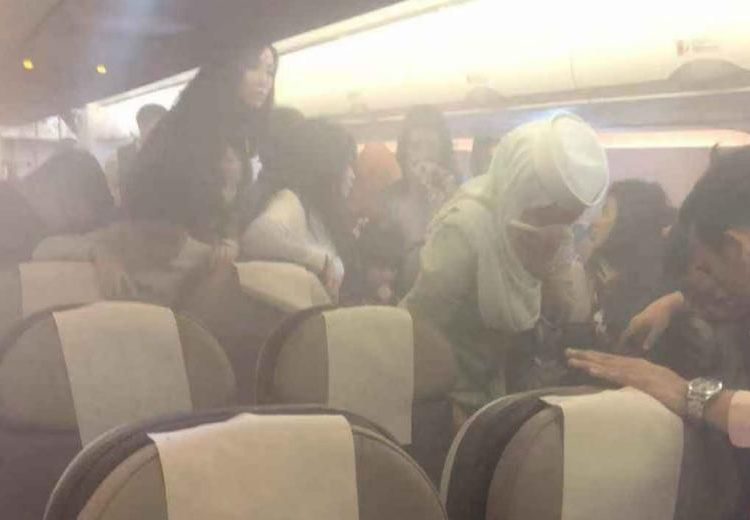 A power bank used by a passenger on the Royal Brunei Airlines flight from Hong Kong to Brunei exploded, causing mayhem with white smoke bellowing within the cabin.
The incident took place on January 3 on flight BI63 en route back to Bandar Seri Bagawan, fortunately the plane managed to land safely with no harm to any of the passengers or crew. News broke out after one of the person on board posted the incident on facebook with pictures and videos, showing one of the cabin crew covering her nose with a handkerchief amidst a foggy looking cabin filled with white smoke. The airline has since issued a statement reminding guests to observe the Dangerous Goods guidance and adhere to flying rules and regulations.
Power banks have been know to cause explosion and sudden combustion's which has lead to serious injuries over the years. IATA the aviation body has issued strict guidelines on the carrying of potential explosive materials which includes power banks and advises customers to check them in at all times. The latest case will further restrict the using of such devices on the planes, but with flights offering Wifi on board with some for free, the industry is clearly stuck between a rock and hard place in enforcing such rules.