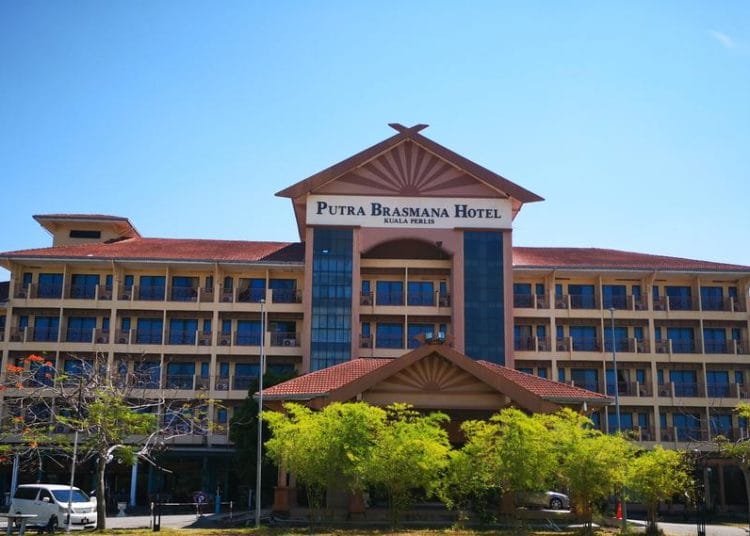 In its effort to keep the green zone status active, Perlis which has been declared Covid 19 free for sometime now will be heeding the CMCO order but with some serious caveats.
The far northern state, will require all individuals entering during the Conditional Movement Control Order to undergo a 14-day quarantine at the quarantine centre, said Menteri Besar Datuk Seri Azlan Man. "This directive is not only for those entering from red zone areas but for every individual, regardless of where they are coming from, including from green zone areas such as Penang" he added.
Perlis holds borders with Thailand and under the Health Ministry directive is required to quarantine visitors from abroad for 14 days. But the State has insisted to place everyone entering under quarantine. There are 116 people already being quarantined at three quarantine centres in the state, including Putra Brasmana Hotel shown above.
Meanwhile, when asked about food premises operation in Perlis during the CMCO implementation, Azlan said the operation of all food premises will be extended to 10 pm compared to 8 am to 8 pm previously and dine-in is allowed as long as the SOP is adhered.