OPPO has finally released the device they've been teasing for so long; the OPPO Reno 2, and with a surprise twist, they've added the Reno F, a cheaper, lower specced variant. But of course, the Reno series has an emphasis on their cameras, as the Reno 2 come with 48MP + 13MP (telephoto) + 8MP (wide-angle) + 2MP (mono Lens) quad rear camera. But this is paired with a 5x hybrid zoom capability, which has close to no perceptible loss of quality. It's also capable of a 20x zoom because of the priscopic camera setup on the rear.
There are also additional camera features such as an Ultra Dark Mode for low-light photography, and an Ultra Steady Video as well, for added video stabilisation. So you get all that, for the price of RM 2299.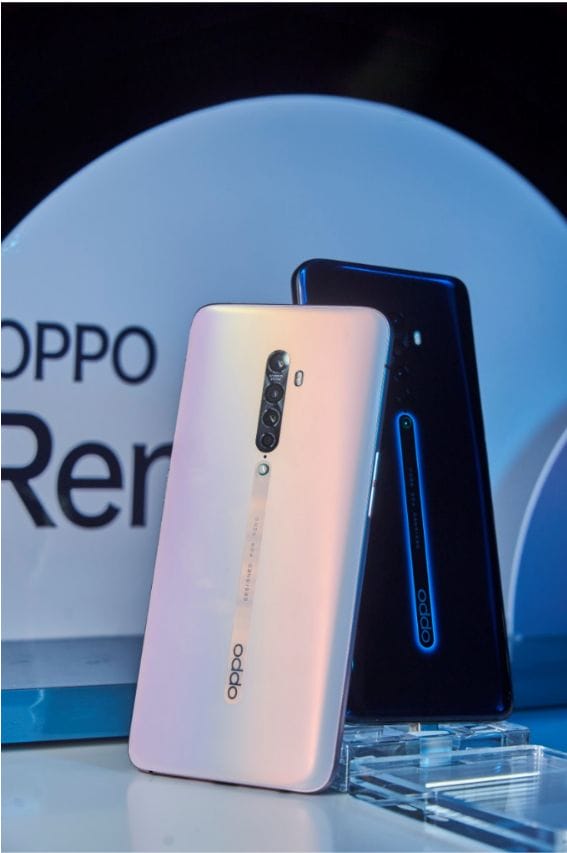 But in case you weren't feeling all to great about that price point (we don't blame you), there's a cheaper Reno device, called the Reno F. This device starts from RM 1599, and it features a 48MP (GM1+EIS) + 8MP (wide-angle) + 2MP (mono Lens) + 2MP (portrait Lens). So a lower specced camera, but that's not all the differences. The Reno 2 has a Snapdragon 730G processor, while the Reno F is on the MTK P70 platform. The other main differentiator in design, is the fact that the Reno F doesn't feature the fabled Shark-Fin pop up camera, but rather has a Vertical pop up cam, similar to other phones on the market.
Both phones feature a 6.5″ AMOLED screen, 4000 mAh battery, and 8GB of RAM. But the Reno 2 has 256 GB of storage, while the Reno F has 128GB, which I personally is more than enough.
To know more about the devices, check out the link here!