With new devices on hand, HTC aims for the top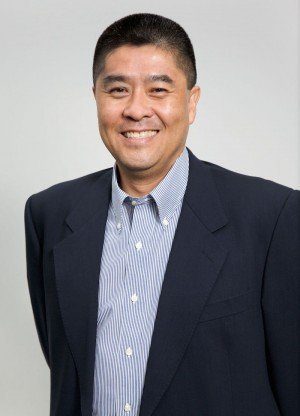 With the launch of the HTC One (M8), HTC has been on the receiving end of praises and positive feedback from many quarters. This can be seen as a continuation of the success with the first HTC One – the M7 – that the Taiwanese brand enjoyed last year. The questions being asked now, though, are very much along the lines of: what next, what else, and how long?
These burning thoughts are answered during an interview that PC.com managed to secure with Jack Yang, President, HTC South Asia. It is through this session that he shares and discusses of HTC's direction and what it intends to do with its new found success among the masses.
PC.com: How has 2014 been for HTC? 
Jack Yang: 2014 started very differently for HTC compared to last year. This year we announced the HTC One (M8) globally and made it available the same day in the US and for certain European markets. We also rolled it out into Asia within a week of launch. This is unlike any other product release we have ever done for a flagship product and thus have raised the bar for HTC. In the past six months of 2014, we have also seen some amazing products coming out from our stable like the mid-range yet still high-spec HTC Desire 810, which did so well in China that we managed to sell up to 50,000 units in the first 10 minutes of our online-based pre-launch campaign. We also introduced our first entry-level smartphone, the HTC Desire 210, in India for less than US$150 and, with it, beat market expectations as we've managed to generate a high level of sales through our market disruption efforts.
PC.com: Compared to 2013, what has HTC done differently this year? 
Yang: For 2014, HTC is more focused as we have streamlined our product range, reduced waste, increased productivity, and pushed out a better product portfolio planning effort that is unlike what we have done before. Focus is key and the entire organisation is more than equipped to achieve this. If you have not noticed, we have been consistently rolling out updates to our past devices as well. Unfortunately, we had not been able to go too far back to update our older devices. In fact, even if we wanted to, we can't as it is mostly to do with the complexity of the updates.
PC.com: What are the trends you see that would affect the telco industry as a whole? 
Yang: The market is continuously expanding and there are many areas of growth still, with better and faster technological advances appearing at a quicker pace. This includes more reliable and faster 4G speeds, enhanced connectivity to the cell towers, greatly improved battery life through a more robust power management functionality, more robust network performance, and even better photo-taking experiences.
I also see wearables playing an important part in the growth of the industry as a whole. However, with current technology standards, such as battery life, ease of use and app interactivity, the ecosystem does not allow such devices to go far as yet.
Personally, I feel photo-taking capabilities on smart devices will be the ones leading the market growth as we are now seeing more and more innovations being introduced for that feature. For example, the selfie has really changed the way we take personal photos as it is no longer viewed as something used only for personal vanity. Even 'Wefies' (group selfies) are also catching on quick, which is why the HTC One (M8) and HTC Desire 816 come equipped with advanced offerings so as to give you the best in this area of self-portraiture.
As consumers continue to grow in numbers, so will their taste for the finer things in life. Thus, we will see better designed products, more advance technology, and better quality materials be used. This will drive the next wave in design standards, where no one would want to purchase a low cost product as most would expect such items to break down all the time. In fact, they now desire something that will last and look good in their hands. We carry our smartphones more than we even would with our wallets, clearly indicating how smart devices have become an extension of humanity – in a good way, of course! The smartphone is not only our communicator but our source of information and entertainment.
PC.com: How has HTC adapted to these trends?
Yang: HTC has always remained in the forefront of innovation, creating many world firsts. In fact, since 1998, HTC had been the first to developed one of the world's only interactive handheld devices as an OEM manufacturer. A good example of work would be the first Windows CE handheld devices.
From 2000 onwards, we had created some of Earth's most popular touch devices known to man. This includes:
2001 – early touchscreen and keyboard combination devices
2005 – producing the first 3G Windows smartphone
2007 – introducing true multi-touch smartphones
2008 – making the first Android smartphone, the HTC Dream
2009 – launching the ever popular HTC Sense UI, which saw others taking inspirations from it
2010 – developing the world's first 4G Android smartphone, the HTC Evo 4G
2012 – including an f/2.0 aperture onto our flagship smartphone
2013 – unveiling the world's first all-metal smartphone, the HTC One (M7)
2014 – being the first to put in a dual-camera concept on a smart device, a system specifically made to take photo with a unique perspective that gives depth to photography.
In constantly pushing the boundaries in design and innovation, we have created many new platforms for the mobile market. In fact, this is something many have come to expect from HTC. Take for example the HTC Dot View, which is a unique case that both protects the phone and also provides a unique perspective take at checking for updates from the smartphone. We achieved this by fusing design and functionality.
Moving forward, you will continue to see how our products will be at the forefront of these trends as we continuously push for new innovations in all our future products and services.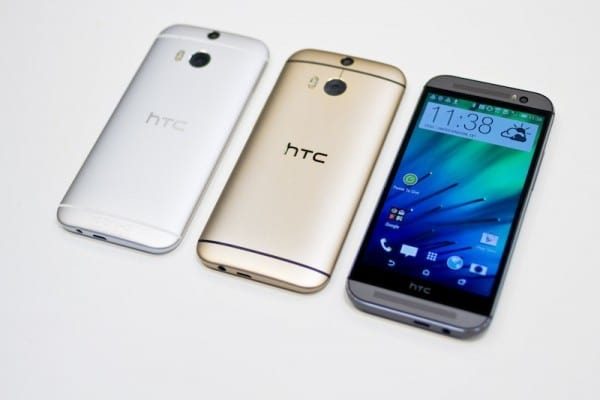 PC.com: What are your expectations for the year when it comes to HTC and its market performance?
Yang: HTC will do well and we expect to sell more devices than before. Even as I proudly proclaim that fact, I am unable to share numbers with you on this. Suffice to say, HTC has been trending well and from the media and consumer feedback, it is clear that our performance has been very encouraging.
PC.com: Will there be any major announcements after the M8? If yes, what can you share?
Yang: We are not able to speak about future products as yet. Be rest assured that we do have some exciting products coming, so make sure to check out any upcoming announcements that we will have.
PC.com: HTC has shaken up the market with its stylised products and innovative services over the last year or so. How has the brand leveraged on this?
Yang: We are immensely humbled and excited with how well the HTC One (M7) had been received last year. Having won numerous awards and hearing that the consumers wanted more from it, we decided the best thing to do is to carry out a full upgrade. Hence the appearance of the new HTC One (M8). Not many know about this but to build an all metal chassis for a smartphone is not easy, especially with the antennae and signal interference that the materials used will cause. However, we managed to be the first to achieve this. Besides that, HTC understands the importance of good design and even carried out our own Good Design Research exercise where we found how a great looking form factor is always an important element for users.
PC.com: HTC has signed on Robert Downey Jr over the last two years or so with two viral campaigns. Is he doing anymore? 
Yang: Robert Downey Jr is an amazing artiste and we will definitely be seeing more of him with HTC campaigns for sure. It is unfortunate that I am unable to comment further on future plans for the moment.
PC.com: With the recent shake-up at HTC global, things may look bleak for the company. Is that the case or are the slew of flagship launches proving otherwise? 
Yang: HTC, like most companies, goes through different cycles. Currently, HTC is on the upswing as our latest products have been well received and overall sales are consistent and promising. We have also seen good feedback on our products by tech reviewers, experts, as well as from consumers on our social media platform.
PC.com: With less than six months left, what can the world expect from HTC for 2014? 
Yang: Do expect something from HTC – that's all I can say for now (smiles)!