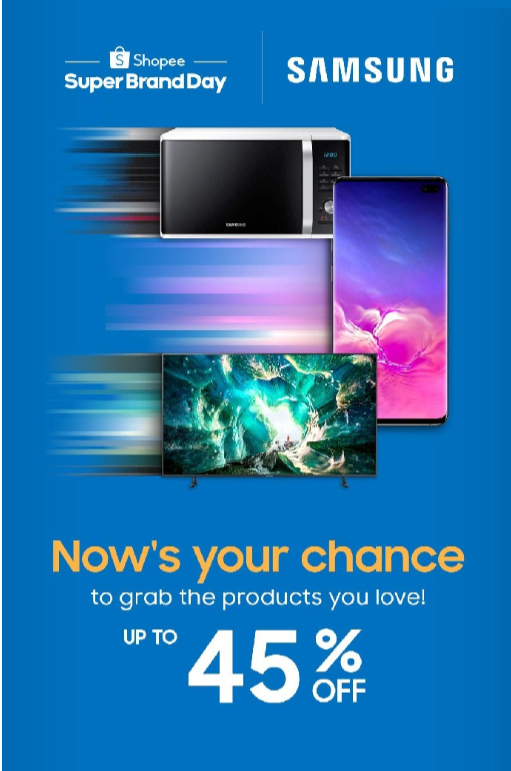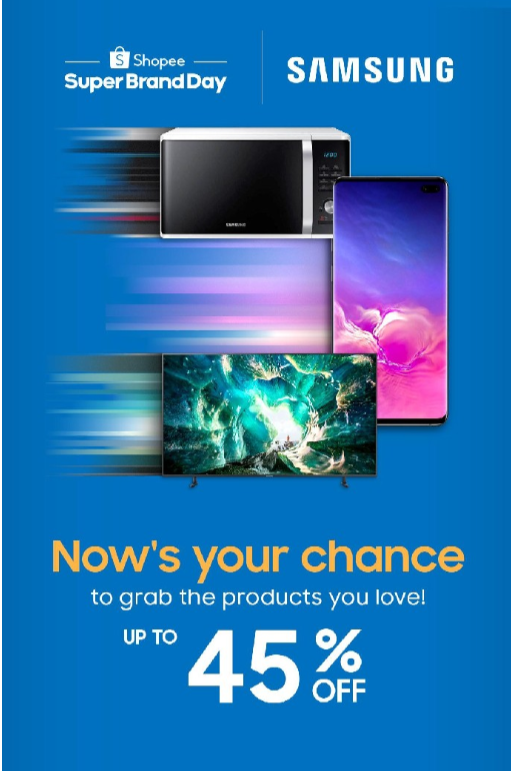 Shopee and Samsung Electronics have revealed a regional partnership to boost consumer engagement in Southeast Asia. Samsung's partnership with Shopee will expand its reach to online shoppers, leveraging Shopee's consumer base to engage more than 200 million users across the region.
As part of the regional partnership, both companies will renew their commitment to provide consumers with convenience and increased access to quality products on-the-go. Shopee will also be rolling out interactive consumer engagement features to entertain users as they shop on the move.
"Samsung is pleased to witness the growth of our partnership with Shopee in Southeast Asia through the regional partnership,"

"At Samsung, we are constantly looking for innovative ways to engage and serve our consumers. Through this partnership, we hope to be able to bring our products and experiences to our customers in a new and meaningful manner, to serve them better."

Grace Yi, Regional Head of Online Business, Samsung Electronics, Southeast Asia and Oceania.
With over 95% of orders on Shopee made via a mobile device, the joint partnership will focus on mobile-first engagements. This is especially vital as Southeast Asian consumers are one of the most engaged mobile internet users in the world.
Samsung and Shopee will also launch "Now's Your Chance", a mobile-led campaign aimed to deepen engagement with consumers. Taking place from 29th July to 1st August 2019, the campaign will have interactive features to entertain users as well as attractive deals and discounts on selected Samsung products on the platform. Campaign highlights include:
● Gamification features: Play Spin the Wheel and stand a chance to win a total prize pool worth up to RM12,500, including 200,000 Shopee coins, Samsung 55" 4K SMART QLED TV, Samsung Galaxy A80 Blackpink Edition and Samsung Galaxy Earbuds.
● Shopee LIVE: Tune into Shopee LIVE on 31 July at 1pm for exciting programmes:
– Stand a chance to win a Samsung Galaxy A50 worth RM1,199 by guessing the correct code to unlock the phone during the live session.
– Blinks can enjoy a special unboxing of the Samsung Galaxy A80 BLACKPINK Edition.
– Users can also enjoy exclusive Samsung deals and purchase featured products instantly during the live streaming session.
● 24/7 exclusive deals:
– Get irresistible discounts of up to 40% off popular mobile gadgets such as the Samsung Galaxy A30, Samsung Galaxy S10 and Samsung Galaxy Tab A 7.0.
– On 31 July, the first 250 customers who purchase a Samsung Galaxy A80 BLACKPINK Edition will receive a RM80 Shopee cash voucher.
– During the three-day-only sales, get your hands on a Samsung Galaxy M10 for RM389 (RRP: RM449) and a Samsung Galaxy M20 for only RM659 (RRP:RM799).
– Stretch your Ringgit further when you save up to 45% on Samsung Home Appliances such as the Samsung Grill Microwave Oven, Samsung Smart Full LED TV, Samsung Washing Machine and many more.
Download the Shopee app for free on the App Store or Google Play Store.