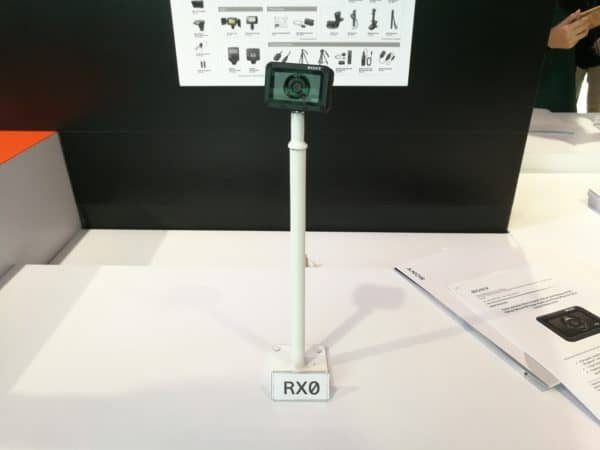 For all travel and adrenaline junkies, Sony has released the perfect camera – the Sony RX0. Ultra-compact, robust and waterproof, the RX0 is also shockproof and crushproof, making it a camera enthusiasts, sports photographers and the like will enjoy.
Within the RX0 lies the 1.0 type stacked 15.3-megapixel Exmor RS CMOS image sensor paired with a ZEISS Tessar T 24mm F4 Fixed wide-angle lens. It has a maximum shutter speed of up to 1/32,000 second while shooting up to 16 frames per second (FPS). When paired with the PlayMemories mobile app, it allows up to five models to be connected wirelessly.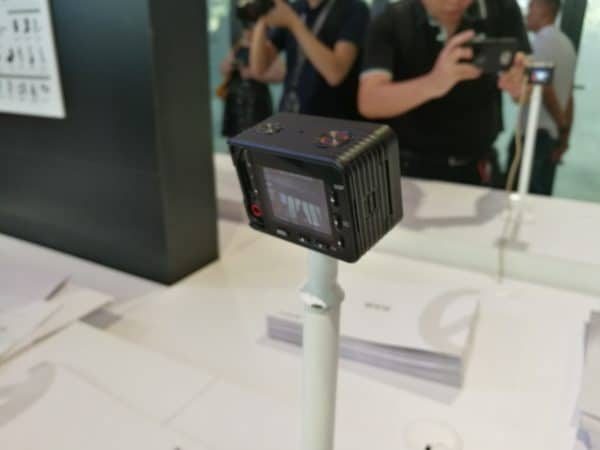 You can now shoot from five different angles to catch new and different perspectives of your subject.
Weighing at just 110 grams, the RX0 is one of the few premium cameras to be incredibly lightweight and compact. It can shoot underwater up to 10 metres deep on its own but with its MPK-HSR1 Housing, it can go up to 100 metres. It's also shockproof from up to a two metre drop and is crushpoof, being able to withstand a force of 200kgf.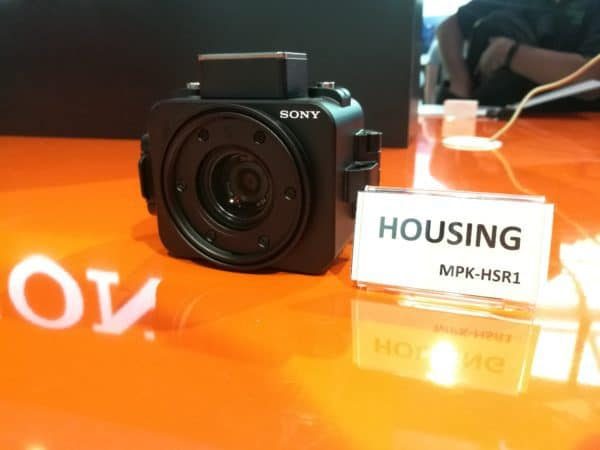 Also making an appearance during the launch is the Sony RX10 Mark IV, a solid all-in-one compact camera with an ultra-fast AF system. How fast you say? Try 0.03 seconds. This is made possible with the 1.0 type Exmor RS CMOS image sensor, allowing you to focus quickly and accurately every time. The RX10 Mark IV can also shoot up to 24 FPS with an electronic shutter for silent shooting.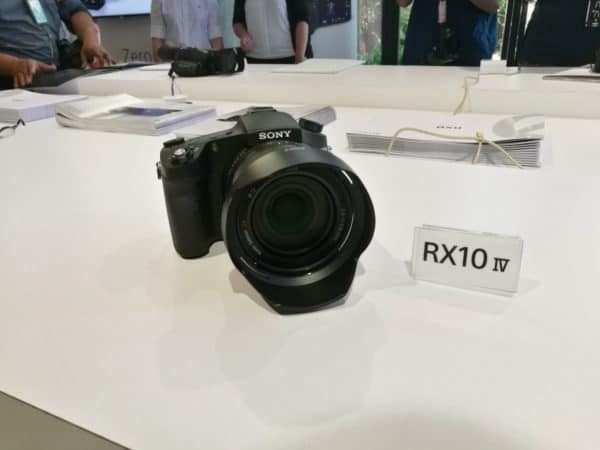 With the built-in ZEISS Vario-Sonnar T 24-600mm F2.4-4 high-magnification zoom lens, you can capture crystal clear objects even from a great distance.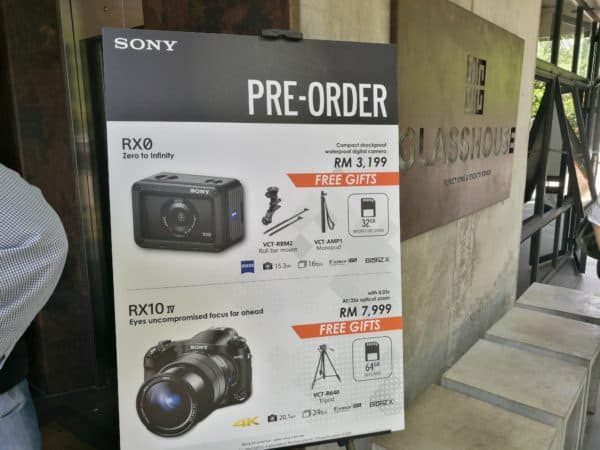 The Sony RX0 comes with a RM3,199 price tag and is available for pre-order. The pre-order comes with a free 32GB microSD card, a VCT-RBM2 roll bar mount and a VCT-AMP1 monopod. The RX10 Mark IV is also available for pre-order at RM7,999 and will come with a 64GB microSD card and a VCT-R640 tripod.