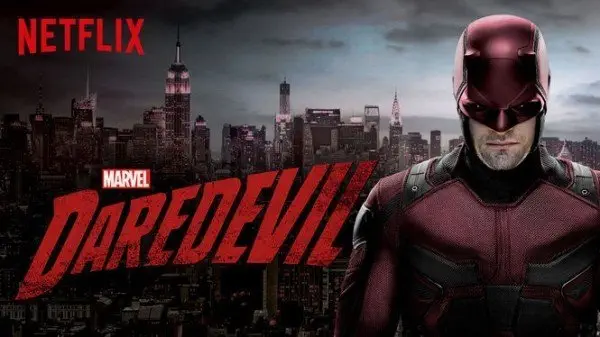 Not fair! That will be the proclamation by local TV stations if online streaming content providers like Netflix are able to offer their services uncut in Malaysia, bypassing the strict censorship laws for films, television and movies practiced by the local government.
While free-to-air and private stations have been for decades wrangled in the sometime unforgiving and archaic guidelines for screening programs, online content which comes under the purview of the digital agency Malaysian Communication and Multimedia Commission are not subjected to the same laws. Finas, Malaysias film and censorship body oversees the traditional broadcasting houses and often clamp down on sensitive and provocative shows before they even go on air, in fact tapes and reels are to be sent to the body to be approved by the panel weeks before the release. Local producers sometime have to cut scenes from their original production despite the self-censorship they often practice. Guidelines changes without notice!
At the Consumer Electronic Show in Vegas, CES, Netflix CEO Reed Hastings  launched America's favourite movie streaming service for the global audience, bringing its Internet TV network to more than 130 new countries around the world including Malaysia. Known for popular series like Breaking Bad which is about drug dealing, Daredevil a Marvel superhero series (movie, starring Ben Affleck was banned in Malaysia for the name) and other original shows like Jessica Jones, Narcos, Sense8, Grace and Frankie, Marco Polo and a catalogue of licensed TV shows and movies, some of these will not make into our usual airwaves due to their content. Netflix strongly believes in showing them in their full entirety as intended by the film makers and many of these series have spores of profanity, nudity and sensitive materials that would make our 'moral guardians' squirm in their seats.
As for the latest foray by Netflix into our shores, the minister has come out declaring a potential censorship on the program shown by the service provider. In contrast in Singapore which also practice high level of censorship, the streaming service will have a rated subscription model that will restrict shows suitable for those above 18 to be placed in a different category that will require additional verification.
"Today you are witnessing the birth of a new global Internet TV network," "With this launch, consumers around the world — from Singapore to St. Petersburg, from San Francisco to Sao Paulo — will be able to enjoy TV shows and movies simultaneously — no more waiting. With the help of the Internet, we are putting power in consumers' hands to watch whenever, wherever and on whatever device."
The online revolution is inevitable and the invasion has begun, embrace or be left behind- no its not quote from Silicon Valley its just a matter of fact, we find it hilarious when our authority try to comment on subject matters that they completely not comprehend. Online services like Netflix, Uber, Amazon are changing the way people do things and they cant be stopped, so when a minister talks about clamping down on the new internet business model, they need to do a bit more research before shooting their gabs off.
Liberalisation
Local producers have been crying for liberalisation of the creative industry for a long time, though a complete freedom could not be expected but anything more than whats available is welcome. Marketing local content abroad is close to zero, meanwhile stations continue to purchase foreign content to be aired on local channels- if the authorities do not support the industry and offer reprieve, our creative content industry will only head south literally. Singapore has been attracting local talents for decades to grow its own industry which is now regarded as world class. Mediacorp already produces classy shows and is aired by various stations outside the country. RTM?
Netflix and other streaming services would like to have local contents on their menu but would they consider any from the locals? Original series like Marvel's Daredevil and Marvel's Jessica Jones, Narcos, Sense8, Grace and Frankie, and Marco Polo, are big hits and generate huge viewership which translates to big payments for the producers, could we deliver such quality? Speaking to a local production house, one producer said we can, "we have the talents, no doubt about that…just that our creativity is stifled and there are no buyers, who will air our shows?" ….. Many of them now do jobs for foreign production houses, for overseas airing.
The streaming service is available on virtually any device that has an Internet connection, including personal computers, tablets, smartphones, Smart TVs and game consoles, and automatically provides the best possible streaming quality based on available bandwidth. Many titles, including Netflix original series and films, are available in high-definition with Dolby Digital Plus 5.1 surround sound and some in Ultra HD 4K. This is the future. Consumers will be consuming their favouite programs on any type of screen at anytime, the days administrating vague policy and non-defining script on censorship is over, the inevitable is here!
The service starts from RM33.