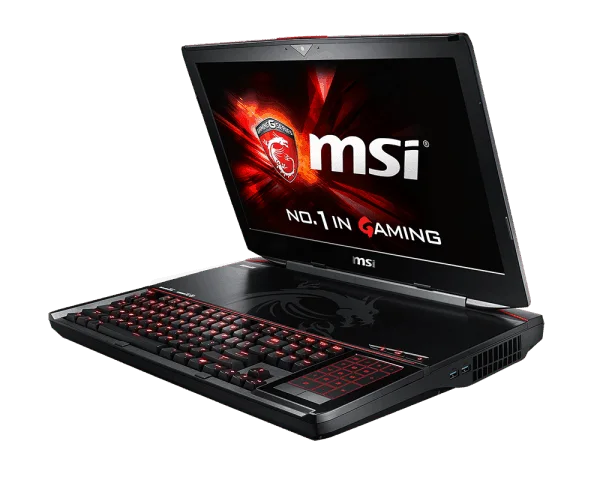 Gaming is no longer just a hobbyist activity engaged by a couple of teenage kids wasting away their time and pocket money. This 'sport'…yes its a sports now, has grown to become a billion dollar industry engulfing both film and music put together. A research firm that monitors the gaming industry forecast the global revenue to hit US$91 billion this year, and this does not even include ticket sales from games turned into movies.
Esports is also set to take on a big way in Malaysia in the coming months with Genting Resorts hosting the first ESL One regional gaming tournament in January 2017, which will a massive prize money of US$1,000,000 up for grabs. Its with the burgeoning expansion that has got PC and notebook manufacturers to up the ante with their ever better performance machines the games demand these days. MSI from Taiwan, have been relentless in their pursuit in making the best gaming notebook in the market, to cater for the players harsh and unforgiving nature. After all the stakes are extremely high!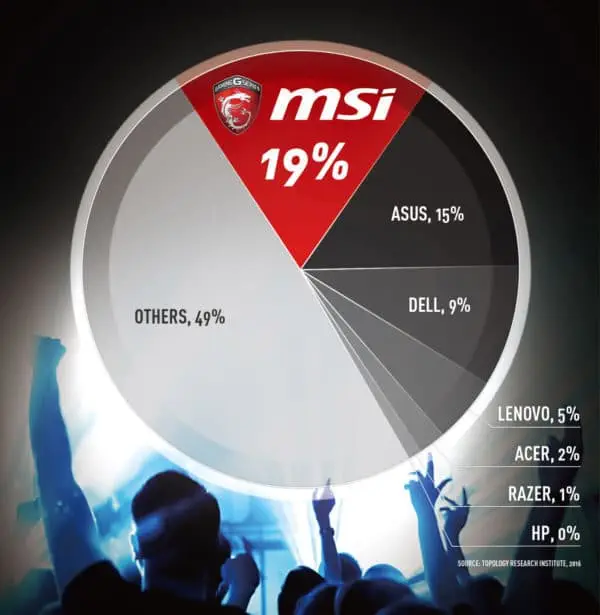 And it is with this push that made MSI today the biggest gaming notebook player in the planet with 19% market share. The report conducted by Topology Research Institute was based on the defining semi-gaming notebook as those equipped with GTX950M GPU but not necessarily to have full functions for gaming. As shown on the pie chart above, ASUS is at number two with 15% share.
"MSI has been cultivating in gaming industry for many years and overtaking its competitors by launching out numerous gaming products with unique features, and making strong effort to keep its gaming notebooks up-to-date to satisfy gamers' strict requirements. 2016 is the year of VR, MSI has prepared a series of VR Ready notebooks to satisfy the strong VR demand." Said by Eric Kuo, VP, MSI
The gaming machine specialists in now focusing on Virtual Reality by collaborating with Intel and HTC Vive with performance crafted systems for the upcoming explosion in VR Gaming.
With now crowned as having the biggest slice of the cake, MSI will have to continue delivering what its players seek and keep the philosophy of creating objects of desire that's both performance centric and nicely designed.