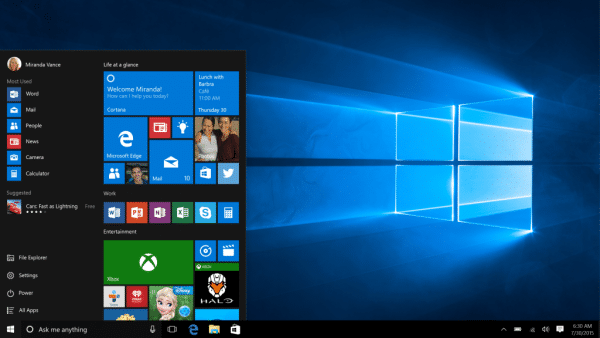 From today onwards Windows 10 will become available as a free upgrade or with new PCs and tablets to over 190 countries, With innovations like the Windows Hello, Continuum, and Microsoft Edge offers familiar, yet more personal and productive, experiences. Slated to be the most secure Windows ever, Windows 10 is delivered as a service and kept automatically up-to-date with innovations and security updates. This will be the first OS to offer one experience across a broad range of devices, including PCs, tablets, phones, Raspberry Pi, HoloLens and more — with more than 2,000 devices or configurations already in testing. The new Windows Store and Windows Software Development Kit also becomes available today, opening the door to new and innovative app experiences on Windows 10.
Microsoft will celebrate the launch of Windows 10 Wednesday at fan celebrations in 13 countries including Singapore, Sydney, India, China and Japan via a new yearlong initiative to celebrate people and organizations making a difference around the world. Microsoft encourages people to share how they plan to #UpgradeYourWorld and to vote for a global nonprofit to receive a cash donation by simply mentioning the nonprofit in a post on Instagram, Facebook or Twitter and using the hashtags #UpgradeYourWorld and #vote.
"A new era of Windows starts today. From the beginning, Windows 10 has been unique — built with feedback from over 5 million fans, delivered as a service and offered as a free upgrade," said Terry Myerson, Executive Vice President, Windows and Devices Group, at Microsoft. "Windows 10 delivers on our more personal computing vision, with a natural, mobile and trusted experience. Along with our partners, we're excited to deliver the best Windows ever, which will empower people and organizations around the world to do great things."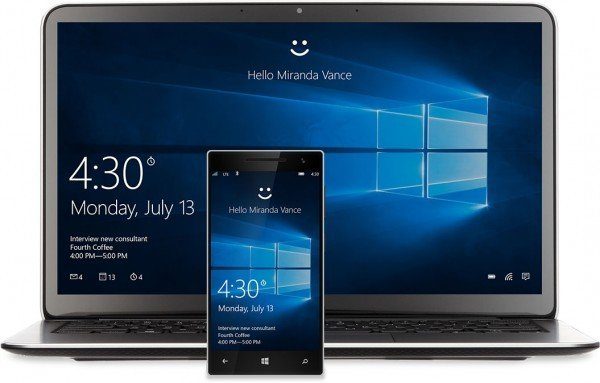 Windows : A New Start
Windows 10 is fast and familiar — with the return of the Start menu and Live Tiles for instant, streaming updates of what matters most. Security enhancements like Windows Defender and SmartScreen helps safeguard against viruses, malware and phishing and innovations such as Windows Hello, offers a fast, secured, password-free way to log in. Keeping up-to-date is also simple, as free updates will help people stay current with the latest features and security updates for the supported lifetime of the device.
The new Windows 10 is designed to work with Office and Skype and allows you to switch between apps and stay organized with Snap and Task View. Some of notable innovative:
Microsoft Edge browser lets people quickly browse, read, and mark up and share the Web.
Continuum optimizes apps and experiences beautifully across touch and desktop modes.
Built-in apps includes Photos; Maps; Microsoft's new music app, Groove; and Movies & TV offer entertainment and productivity options. With OneDrive, files can be easily shared and kept up-to-date across all devices.
Microsoft Phone Companion app enables iPhones, Android or Windows phones to work seamlessly with Windows 10 devices.
The all new Office Mobile apps for Windows 10 tablets are available today in the Windows Store. Built for work on-the-go, the Word, Excel and PowerPoint apps offer a consistent, touch-first experience for small tablets. For digital note-taking needs, the full-featured OneNote app comes pre-installed with Windows 10. The upcoming release of the Office desktop apps (Office 2016) will offer the richest feature set for professional content creation. Designed for the precision of a keyboard and mouse, these apps will be optimized for large-screen PCs, laptops and 2-in-1 devices such as the Surface Pro.
K Raman, Managing Director, Microsoft Malaysia said: "We are excited and energized for Windows 10 – with new innovations such as Microsoft Edge and Windows Hello2, it's more personal and productive. It's also safer and secure, more familiar, and automatically up to date. We're giving away Windows 10 as a free upgrade to Windows 7 and Windows 8/8.1 customers – which may be our boldest bet yet – signifying a new era for both Windows and Microsoft."
Windows 10: For The Business
Ready for corporate deployments, Windows 10 will help companies protect against modern cyberattacks, deliver experiences their employees will love and enable continuous innovation with a platform that keeps companies up-to-date with the latest technology. Businesses will be able to control the frequency of their updates and select the features and functionality that are right for each group of their employees.
Windows 10 includes built-in, enterprise-grade security, so customers can replace passwords with more secure options, protect corporate data and corporate identities, and run only the software they trust. New management and deployment tools simplify device management, help lower costs, and enable companies to power their business with the enterprise strength of the Microsoft Azure cloud.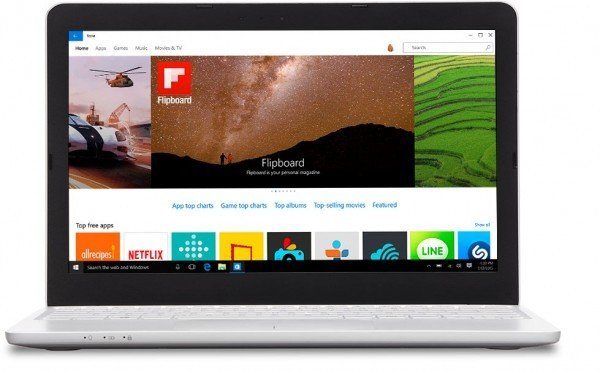 Apps World On Windows 10
The new Windows Store will open Wednesday and begin accepting new apps for Windows 10. Existing Windows 8.1 apps such as Flipboard, Mint.com, "Asphalt 8: Airborne" and The Weather Channel, the Windows Store provides a constant stream of new and updated Universal Windows Apps and games, including Twitter, "Minecraft: Windows 10 Edition beta," Hulu, iHeartRadio, "Candy Crush Saga" and others including WeChat, will launch soon.
Commenting on the new Windows Store, Havene Liew, Managing Director of Mediasoft Entertainment said, "Mediasoft Entertainment is on the cutting-edge of the game development market and as such we choose our partners with the same goals and visions that we have. It gives us great pleasure to work with Microsoft – a company that develops the latest technology in gaming. Windows 10 marks the development of the universal app concept that utilizes the same build across multiplatform devices, be it desktop, mobile or tablet. It's a new stage of gaming for Windows and for us."
Raman added that in a recent poll of leading developers across eight markets in the Asia-Pacific, including Malaysia, 78% of the developer community indicated that they were likely to develop apps for Windows 10. "We are excited to be launching the Windows 10 Software Development Kit today in Asia Pacific, where we see incredible opportunities for developers to reach out to millions of Windows 10 users in this region," said Raman.
Easy upgrade
Upgrading to Windows 10 is easy for customers running a genuine Windows 7 or Windows 8.1 PC or tablet. Starting Wednesday, people who reserved their upgrade to Windows 10 will be notified in waves when their upgrade is ready to be installed. For business customers, Windows 10 is available to start deploying within their work environments, and starting Aug. 1, organizations that have volume licensing can upgrade to Windows 10 Enterprise and Windows 10 Education.
Retail partners are also ready to help people upgrade to Windows 10 with the Tech Bench program, including more than 100,000 trained retailers and tens of thousands of stores around the world. Free upgrade programs will be available Wednesday, with Windows 10 software becoming broadly available in retail stores around the world between mid-August and September. Devices running Windows 10 will be available in some retail stores on Wednesday, with many, many more devices to become available in the weeks and months ahead.
In Malaysia in addition to the online upgrades Microsoft is working its six leading IT retailers Senheng Electric, ALL IT Hypermarket and Thundermatch Technology to set up some 70 Tech Bench locations where consumers can look forward to getting help to migrate from Windows 7 and 8 to the new Windows.