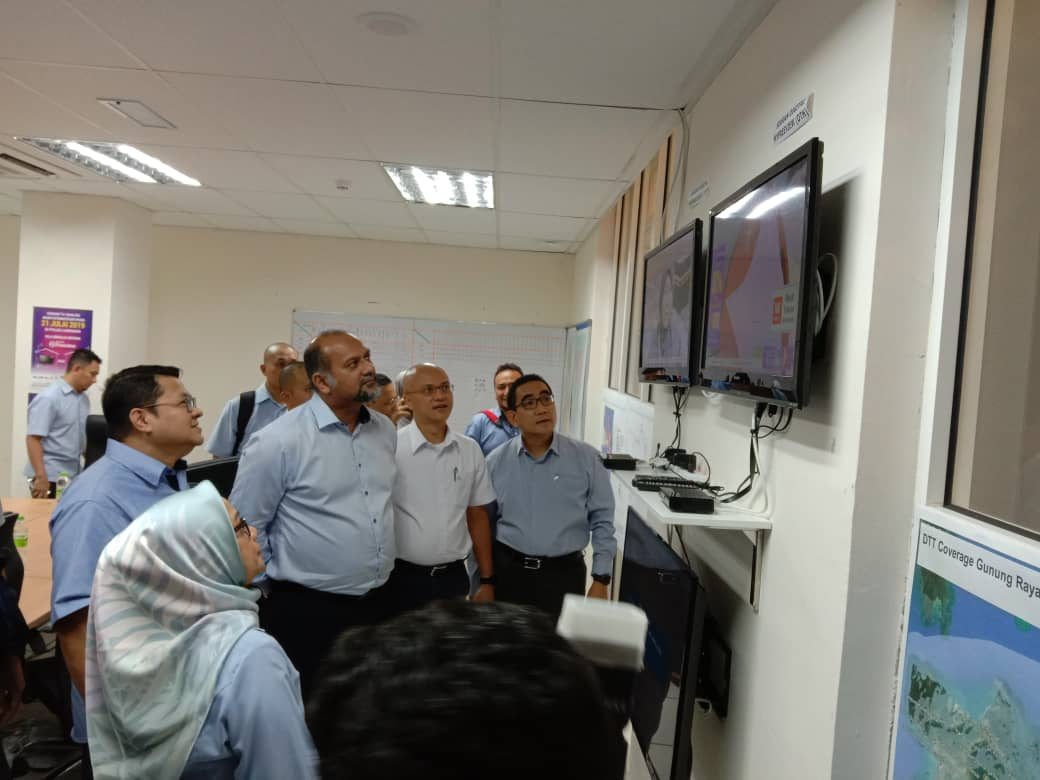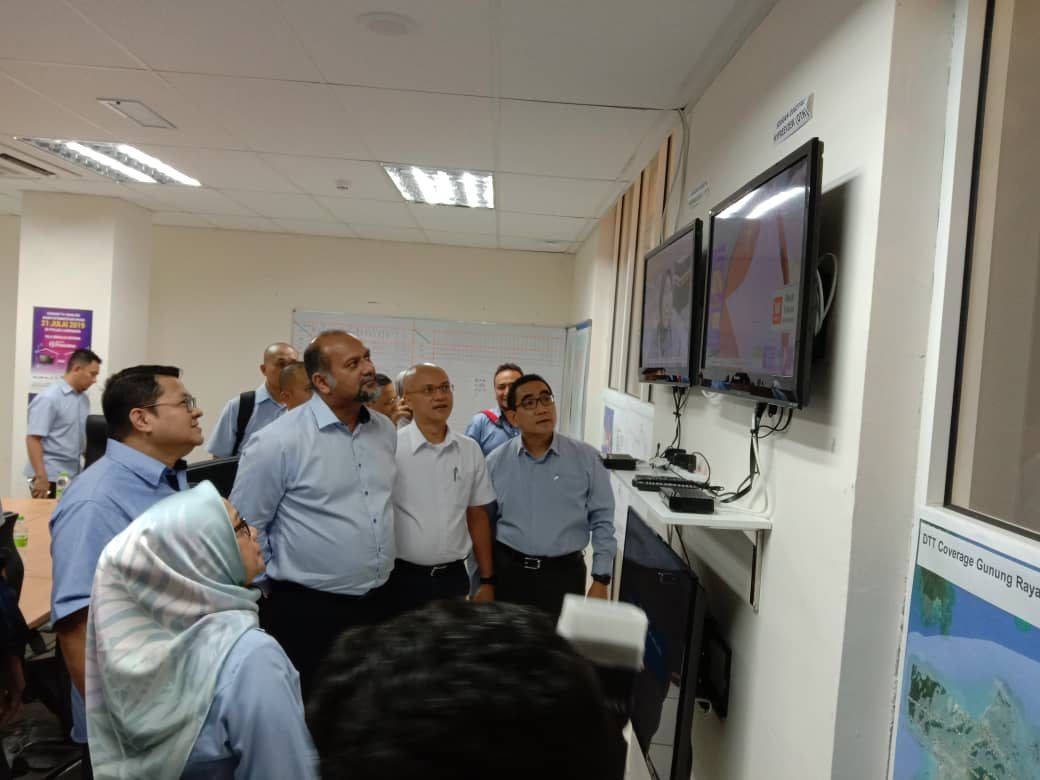 The pilot transition held in Langkawi on 21 July 2019 was a success and therefore, the model  will be adopted throughout the nation.
The Government has announced the nationwide pilot transition of the analogue TV transmission to digital TV
transmission in stages until 30 September 2019. The transition of Analogue TV marks the readiness of the Terrestrial TV broadcasting industry into the digital age.
Minister of Communications and Multimedia, YB Gobind Singh Deo officiated the announcement of the Nationwide Analogue TV Transmission Transition to myFreeview Digital TV Transmission, held at Kompleks Angkatan Pertahanan Awam Malaysia (APM) in Langkawi today.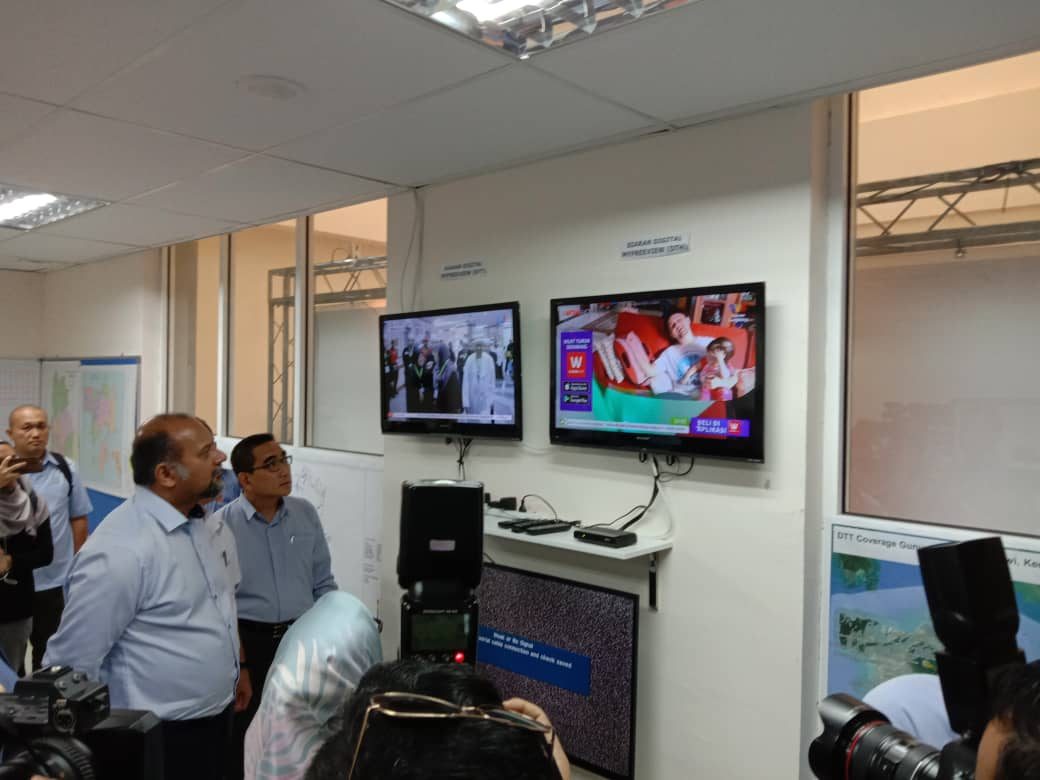 Below are the dates for the transition of pilot analogue TV transmission by region:
Region & Pilot Transition Date
Central & South

19 August 2019

North

2 September 2019

East

17 September 2019

Sabah & Sarawak

30 September 2019
The transition from Analogue transmission to Digital TV broadcasts across the country was due to the success from the implementation of pilot test in Langkawi by the Malaysian Communications and Multimedia Commission (MCMC) in collaboration with the broadcasters since 21 July 2019.
Throughout the pilot test, various education and awareness campaigned were conducted to increase public awareness of the benefit of switching from Analogue TV transmission to Digital TV transmission.
The Digital TV broadcast has now reached 72,075 people in Langkawi through the transmission of terrestrial and satellite TV methods. Thereby, the model implemented in Langkawi will be adopted throughout the nation. Regardless, the Government will only implement the closure of Analogue TV transmission once the rakyat are fully prepared to accept the transition.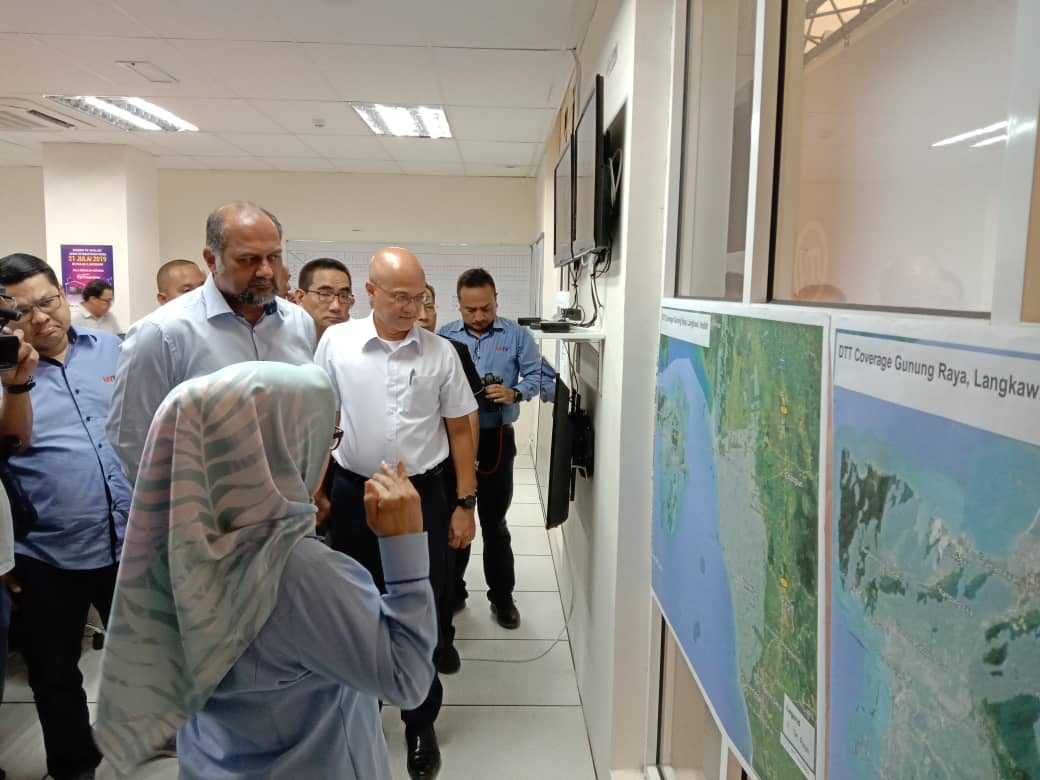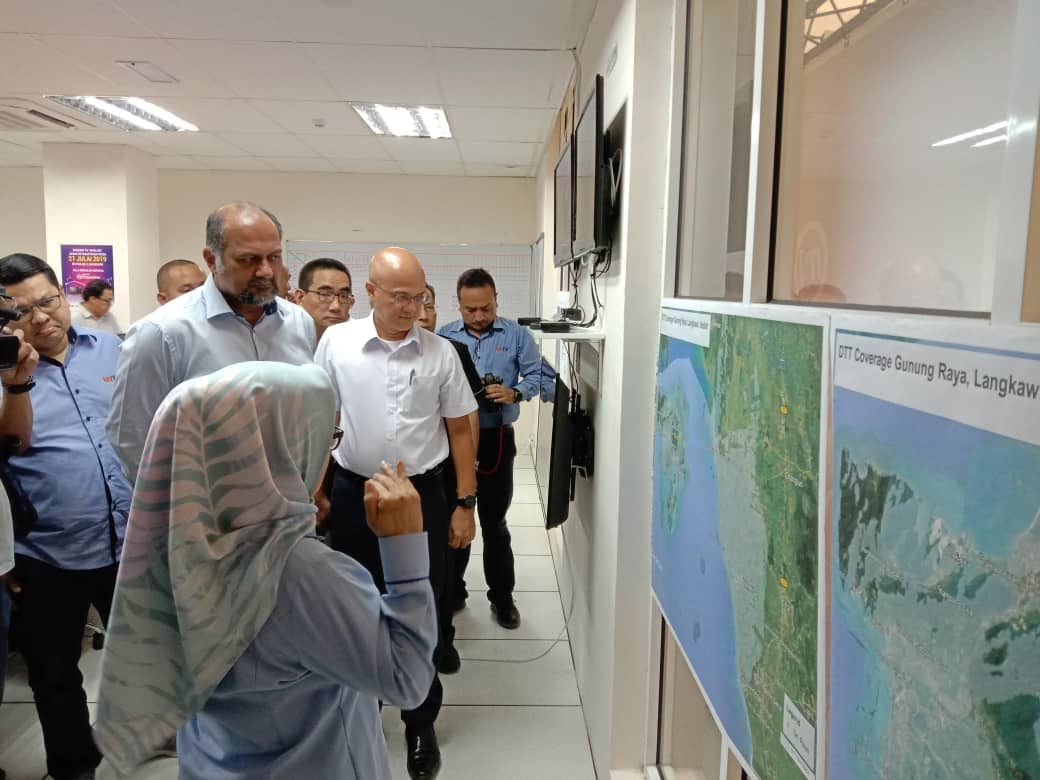 Those who are still watching analogue TV broadcasts are encouraged to take the following steps to continue enjoying free TV broadcasts:
Obtain decoder and Ultra High Frequency (UHF) aerial, install them to existing TV sets; or
Obtain an Integrated Digital TV (IDTV) equipped with a decoder and connect them to a UHF aerial Analog.
Analogue TV services will be replaced by myFreeview Digital TV broadcasts, which is available now throughout Malaysia. It offers a variety of free TV channels with standard definition (SD) and high definition (HD) audio visual quality.
In total, there are 15 TV channels and six (6) radio channels available on myFreeview digital TV platform, provided by Radio Televisyen Malaysia (RTM), Media Prima, TV AlHijrah, and Bernama News Channel (BNC). Several new TV channels will also be airing on the myFreeview platform in the near future.
The Digital TV broadcasting service is part of the Government's effort in bridging the digital divide among the people of urban, sub-urban and rural areas. It is in line with the Government's Shared Prosperity concept which allows the rakyat to enjoy digital TV services for free, without monthly subscription fees.
Check out the Digital TV Factsheet to know more about digital TV, as well as myFreeview!