Canon EOS M10 Kit (EF-M15-45mm IS STM)
Reviewer: Atifi


Small, Light and Compact
The Canon EOS M10 is an entry-level mirrorless camera within the brand's M-series, so to say that it is can be compared to the likes of EOS 5D or 7D is a bit of stretch. However, for users who want a fuss-free device that's sits comfortably in between a point-and-shoot and a prosumer camera, the M10 does the job and more thanks to its feature-packed disposition.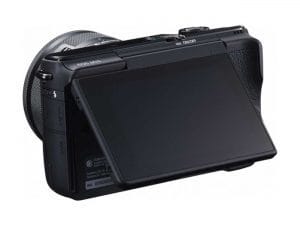 Giving Choice
Canon offers users three variants of the M10 kit – the difference between the three are the lenses that comes bundled with them. The common denominator is the EF-M15-45mm IS STM lens that comes with all three of them. In most cases, this particular lens good for wide portraits shots. Taking just this to a big scale event like CES 2017, while convenient, made me realise that the kit zoom lens would've come in handy. However, that'll set you back another RM1,200, which could get you the EOS M3 Kit with EF-M18-55 IS STM (and some change).
Vlogger's Best Friend
The M10 features a 180° tilt-able touchscreen LCD that makes taking selfies a breeze. If you're into recording daily vlogs, this particular camera will not only make your task easier, the quality of the video (and photo) is above average for uploading. Personally, I hardly used the tilt feature throughout the review, but can definitely see the merits if I was a vlogger (or a selfie addict, hmm).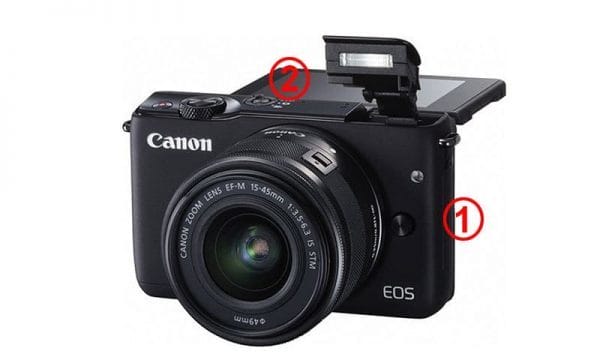 1: Side Card
Unlike most digital cameras, the M10 has a dedicated memory card slot on the side instead of next to the battery.
2: Get Creative
There are seven built-in creative filters to create some fun moments. It's easier accessed through the on-screen toolbar.
Specs
Price: RM1,999
Dimensions: 108 x 66.6 x 35.0mm
Weight: 301g (Body + Battery Pack + Card)
Sensor: 18-megapixel APS-C size CMOS sensor; Hybrid CMOS AF II
Display: 180° Tilt-type Touchscreen LCD+Self Portrait Mode
Rating
Value – 8.5/10
Features – 8.5/10
Performance – 8/10
Design – 8/10
Usability – 8/10
Score: 8.2