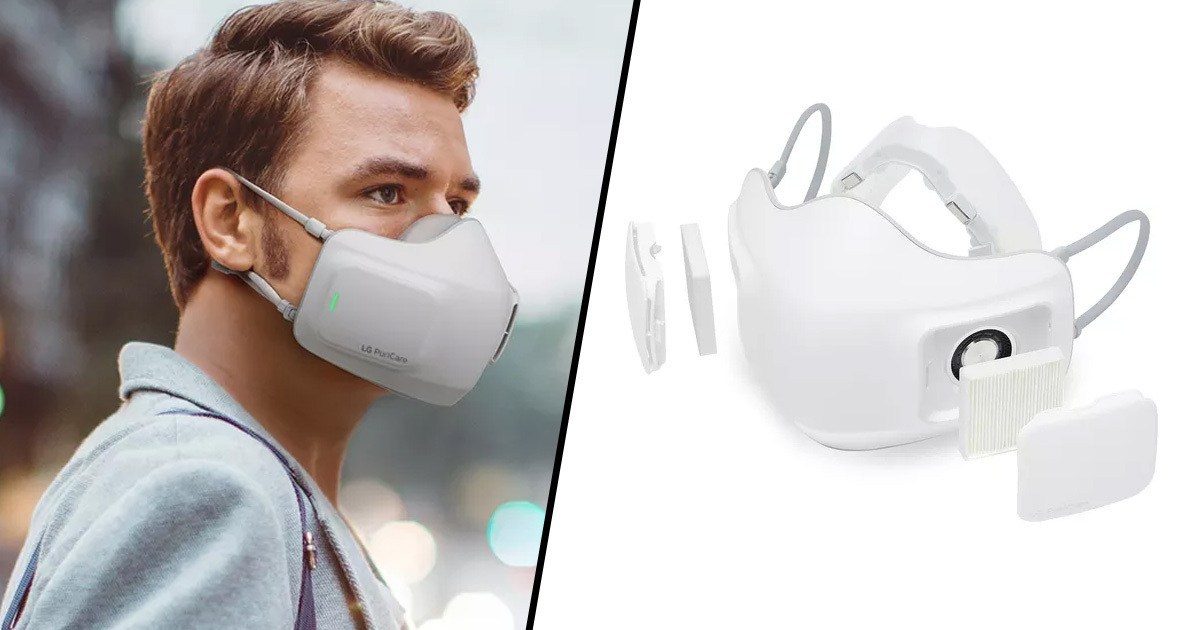 "No one cared who I was until I put on the mask" – Bane, Batman: The Dark Knight Rises.
True words Bane, true words. Especially now with Covid-19. I don't care who you are, unless you put on a mask, we ain't talking. Not risking my health for you. We should all be like Bane and put a mask on.
But wouldn't be so cool if we could all wear a mask like Bane? I mean to be fair, his mask is pretty cool. I know you can't really tell what he's saying much from the Dark Knight Rises movie but hey can't destroy Gotham if you ain't cute right?
Now we can actually live that fantasy thanks to LG as they are introducing the PuriCare Wearable Air Purifier face mask—a battery-powered air purifier mask that you can wear. From the photos, the mask seems to only come in white for now but maybe we can paint it black? Looks cool either way.

The PuriCare Wearable Air Purifier is created to fit snugly on your face to minimise air leakage around the nose and chin. LG also claims that the design of the mask is comfortable enough to be worn for hours.
So how does it work? The mask employs two H13 HEPA filters, which is similar to the filters used in the company's home air purifier products. The filters can be replaced and recycled, and they also have dual fans and a patented Respiratory Sensor from LG.
The Respiratory Sensor detects your breath cycle and volume and adjusts the dual 3-speed fans accordingly. The dual fans also automatically speed up to aid intake of air and slow down when exhaling to reduce resistance.
It has a lightweight 820mAh battery, which offers up to eight hours of operation in low mode and two hours on high at a temperature of 25 degrees Celsius. However, results might vary in hotter climates like in Malaysia.
The air purifier mask is equipped with UV-LED lights that kills harmful germs. It also has one-of-a-kind case that charges the mask and sends a notification to the LG ThinQ mobile app (Android, iOS) when the filters need to be replaced for peak performance.
For now there's no official word when or how much will the PuriCare Wearable Air Purifier be available but LG  will present a virtual exhibition at IFA 2020 throughout the month of September to showcase the mask.