Lenovo made some astounding announcement at E3 recently and among them were a slew of gaming notebooks that's about to change the game for the company. Legion series notebooks have just begun to carve a niche for themselves in the tightly contested industry and Lenovo is adamant in capturing a bigger pie with this introductions. The second largest PC maker is relentless and now has redesigned its high-end Y730 and Y530 notebooks with some fancy details hoping to accelerate growth for its gaming division.
The Legion Y730 is the Rolls Royce in the stable with top end features while the Y530 appeals to the rest of us whose looking for a decent gaming rig, between 24.2mm to 25.2mm thin and 2.3 kg light, the models uses the latest generation Intel processors, NVIDIA GPUs, DDR4 memory. Legion Y530 comes in 15″ with FHD display and an optional 144 Hz and 300 nits of brightness as well as a full-sized white backlit keyboard offering under 1ms input response time.
Sporting an eerie Raven Black, the design on the covers on both models has been overtly change with the Legion emblem watermark to the left side and an illuminating Y now radiates from the "O".  The hinges have been engineered for more durability and enhanced support for the base. From the onset the Y530 looks naturally like a desktop replacement that looks as tough as a Panzer.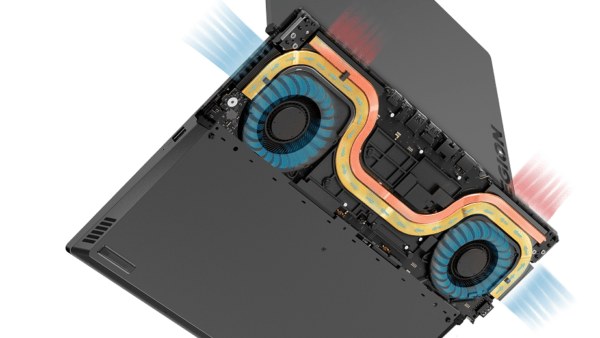 Gaming will be a breeze on the units, Lenovo's vast experience in the enterprise sector that usually pushes demand for performance on machines gives the company inside knowledge on the limits components can be driven. This alchemy is what sets Lenovo apart from the rest, pairing of the right GPU with Processors and other working parts requires certain skills which has been expertly executed on the Y530 and Y730. Both notebooks come with NVIDIA GeForce GTX 1050 Ti GPUs, up to the latest 8th Gen Intel Core i7 processor. Dual channel cooling system with additional side vents and multi-length, multi-rotational fan blades improves airflow by 16 percent giving 10 percent cooler system temperatures compared to before.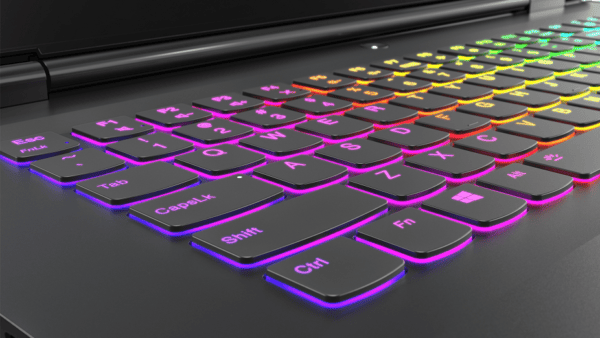 Their keyboards are made to offer under 1ms input response time and an optional 144Hz full HD IPS displays is available for higher refresh rate for that smoother visual. The Lenovo Legion Y730 is also the world's first gaming laptop with Corsair iCue RGB backlight keyboard and Dolby Atmos Speaker System with Dolby Sound Radar. While the Y530 Laptop natively supports Dolby Audio enabling crispier sound output and providing that all-encompassing immersive gaming experience.
After just a year, the Legion series is coming of age and has all the hallmarks of a potential pedigree.