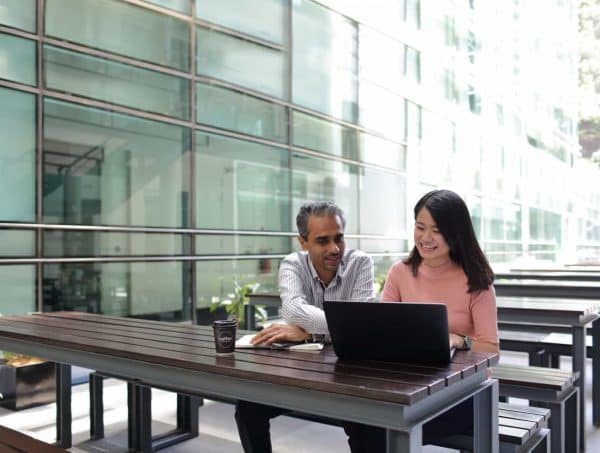 Digi is calling all young Malaysians to join the second cycle of Digi's CXO Apprentice programme. The apprenticeship remains Digi's innovation DNA, giving a unique approach, through a full-year direct mentorship programme with all of its top management team members.
Similar to the first year, the fresh graduates will compete for eight exclusive spots to apprentice with Digi's top management team for a year.
The 12-month apprenticeship will see eight young talents, each tagged to one of eight Digi Chiefs (CXOs), namely the Chief Executive Officer, Chief Finance Officer, Chief Marketing Officer, Chief Network Officer, Chief Corporate Affairs Officer, Chief HR Officer, Chief IT Officer and Chief Digital Officer.
The selected eight apprentices will be exposed to high-level decision-making, dealing with real business challenges, working on high-impact projects across different business areas. They will be guided with direct input and guidance from their respective management mentors.
The pioneering batch of CXO Apprentices has reached the final quarter of their programme, and discussions are currently ongoing to identify their future roles. Their respective CXOs will continue mentoring them while they transition into their new roles.
Year Two 2017 Digi CXO Apprentice Timeline
Applications for Year Two 2017 open in end-April and will close by end-May
Mid-June: Shortlisted candidates invited to participate in a game-based assessment
Early-July: Top 50 candidates invited to the Freedom Challenge
End-July: Top 25 candidates invited for the final assessment in July
The 8 Apprentices to be selected by end-July and begin in August.
Application Eligibility
Final-year university students in their final semester with a Bachelor's Degree or fresh graduates who have worked for less than a year from any background:
Open to Malaysians only
Communicate well and with confidence
Have the will to win
Possess a collaborative attitude
Able to reason out issues and solve problems
Desire to overcome challenges
Want to work in a digital company
Submissions to apprentice with Digi are open until 26 May 2017. For more on Digi CXO Apprentice and to apply, visit www.digi.com.my/cxoapprentice.
 UPDATE: We have been informed that submissions are extended until 11th of June 2017. Get moving!