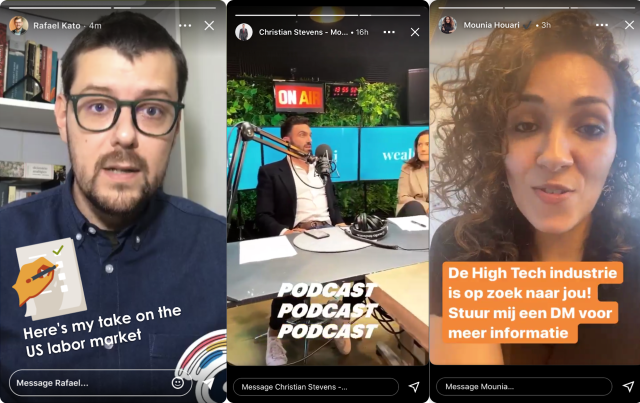 They're featuring everywhere nowadays. I honestly don't see the need for every social media to have a story feature like Snapchat or Instagram but here we are, everyone is going in that direction it seems.
Okay, so the latest platform to have a story feature is none other than LinkedIn, which is the last social media platform I would expect to have this but okay. I'm not saying it's bad, I'm saying it's not completely necessary you know but it's fine I guess.
A new feature called LinkedIn Stories has recently been launched by LinkedIn for selected markets in order to make it available in phases globally. The new feature is identical in nature to the Stories feature, which can be found on other social networking platforms, including Snapchat, Instagram , and Facebook, as per its name.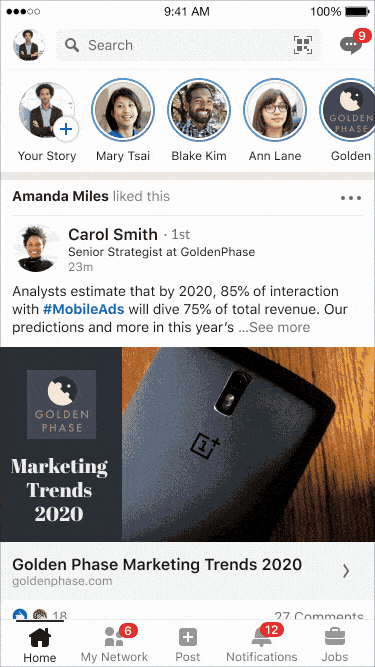 LinkedIn's version of Stories allows users to take a photo, add customisable texts and even add GIF's which can be published on a user's profile. LinkedIn Stories will only last up to 24 hours before it expires, similar to other social platforms.
In addition, users have also been given an option to control the visibility of their storeys and choose who will be able to view their storeys. LinkedIn has also put its Stories feature conveniently at the top of the main profile feed of a user.
Stories will also be made accessible to LinkedIn Pages in addition to the user profile. In the United States and Canada, as well as France, Australia , Brazil, the Netherlands, and the UAE, LinkedIn Stories are already available for users, with more countries to be added to the list shortly.
What do you think of the news? Will you start sharing your professional stories on LinkedIn now? Could be easier than typing but that depends on how you want to tell the story I guess. Share us your thoughts in the comments below.