One of my favourite things to review are smartphones. There's so many new ones out there being released and definitely all of them are competing to be the best one out there, be it flagship or budget. Every phone model and brand specialises in different areas such as cameras, gaming and performance.
This time, I had the opportunity to review the realme 7 5G. You can watch my unboxing and first impression video down here or you can watch my 1 week review on our YouTube Channel later here. 
Now I've mentioned a few things about the phone in the 1 week review video but 1 week was not enough to review a phone. I would at least need 2 – 3 weeks to really know just how good a phone is so I will be mentioning things I've already mentioned in the review video but I will go into further detail in this written one. So without any further ago, let's get into this review.
Design and Display
Not much to complain about the design. The colour we received is the Mist Blue colour which I personally think is very nice although I still prefer lighter colour smartphones. The realme 7 5G comes with a 6.5" Fullscreen at 2400×1080 FHD display.
The HD quality on the realme 7 5G is one of my favourites out there. It's so clear, the colours are vibrant and I'm loving the default wallpapers they have for the phone. In terms of the touchscreen display, it response super well and super fast in my personal opinion.
The facial recognition on this thing is also good and won't take long to scan your face to unlock.
Battery Life
This phone definitely is definitely up there with other newer smartphones out there. The 5000 mAh Massive Battery life for this phone is actually really good. Even after 3 weeks using the phone, the battery can last me at least 2 – 3 days on normal use after a full charge.
Don't worry if it runs out cause the realme 7 5G does come with fast charging and can be fully charged in about an hour.
Camera
The realme 7 5G is equipped with a 48MP Quad Camera; 48MP Ultra high-resolution camera, 8MP Ultra wide-angle lens, 2MP B&W Portrait lens and 2MP Macro lens.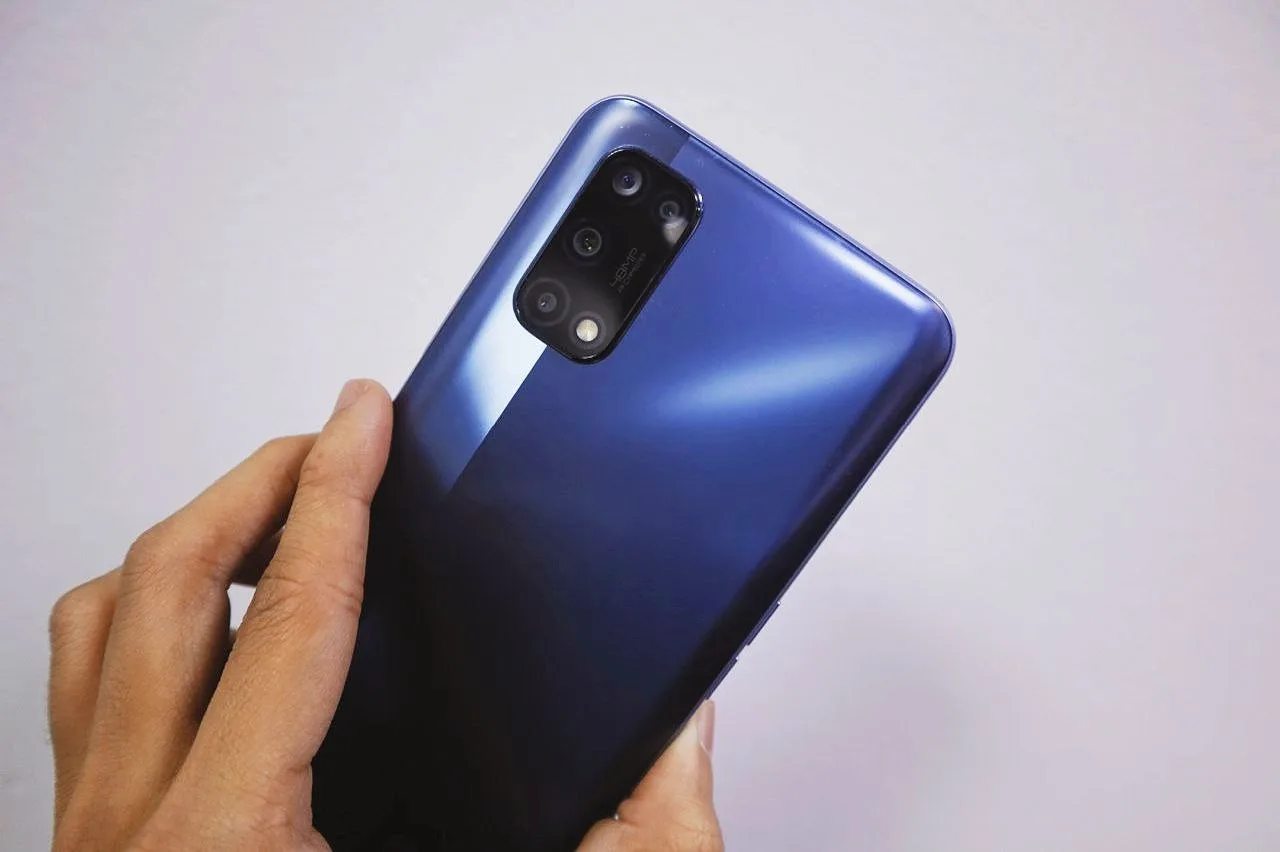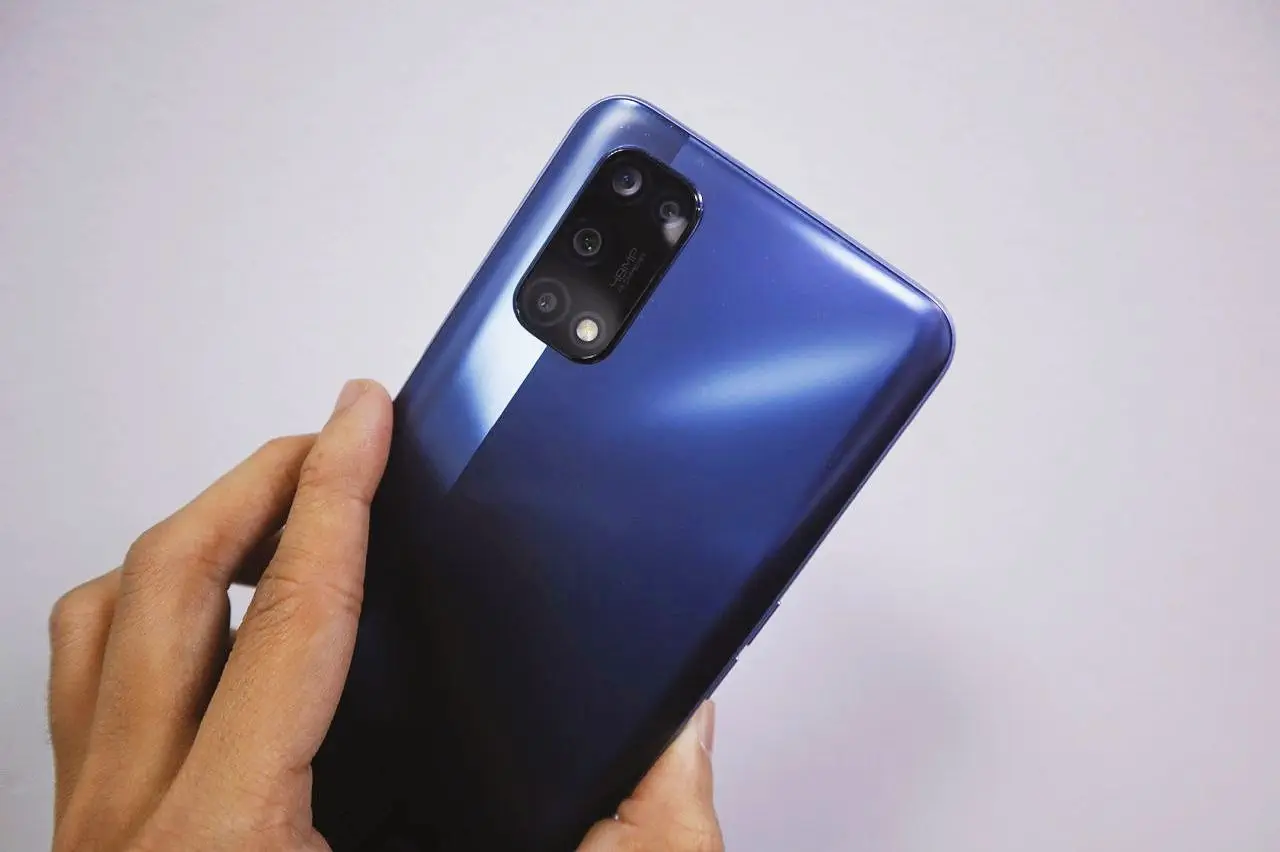 At first, I was pretty impressed with the camera quality of the realme 7 5G. I still like the image and video quality of the phone but the indoor footage could be better in my opinion. It's still good and clear don't get me wrong, maybe I didn't set it up properly.
The camera also supports up to 4K recording but if you're not much a 4K user, the 1080p or 720p is still part of your option. Below you can some raw, unedited photos I took with the realme 7 5G and you can see the videos I took with this phone in the review video. You can be the judge. What do you think?
Performance
The realme 7 5G runs on Android 10 and Realme UI 1.0. with a Dimensity 800U processor. In terms if performance, for as long as I used the phone, it performs very well. There was little to no lagginess, no delay and it response well to heavy use such as gaming.
Again with all the newer smartphones I reviewed or currently reviewing, I also tested the performance by playing Genshin Impact. You can see how fast and smooth the gameplay is in the video below.
Another Gameplay video with the realme 7 5G pic.twitter.com/mWrOu5r7rH

— LiveAtPC.com (@liveatpcdotcom) January 19, 2021
Final Thoughts
Personally, I enjoyed the time I had with the realme 75G. At RM1,299.00, I think you'll definitely get your money's worth. It has a good size, weight, really good performance, very lovely design and colour and though the camera isn't my most favourite out of all the smartphones I've reviewed so far but the quality is still great especially if you're just getting started in photography and/or videography.
Gaming on the phone isn't half bad either. I could play for a few hours and not worry about battery life and speaking of battery life, I won't need to worry to charge it frequently as well as it can last me a couple of days on normal use after 1 full charge.
So have you guys gotten your hands on the phone? What's your most favourite or least favourite thing about the realme 7 5G? Comment your thoughts below and let us know!