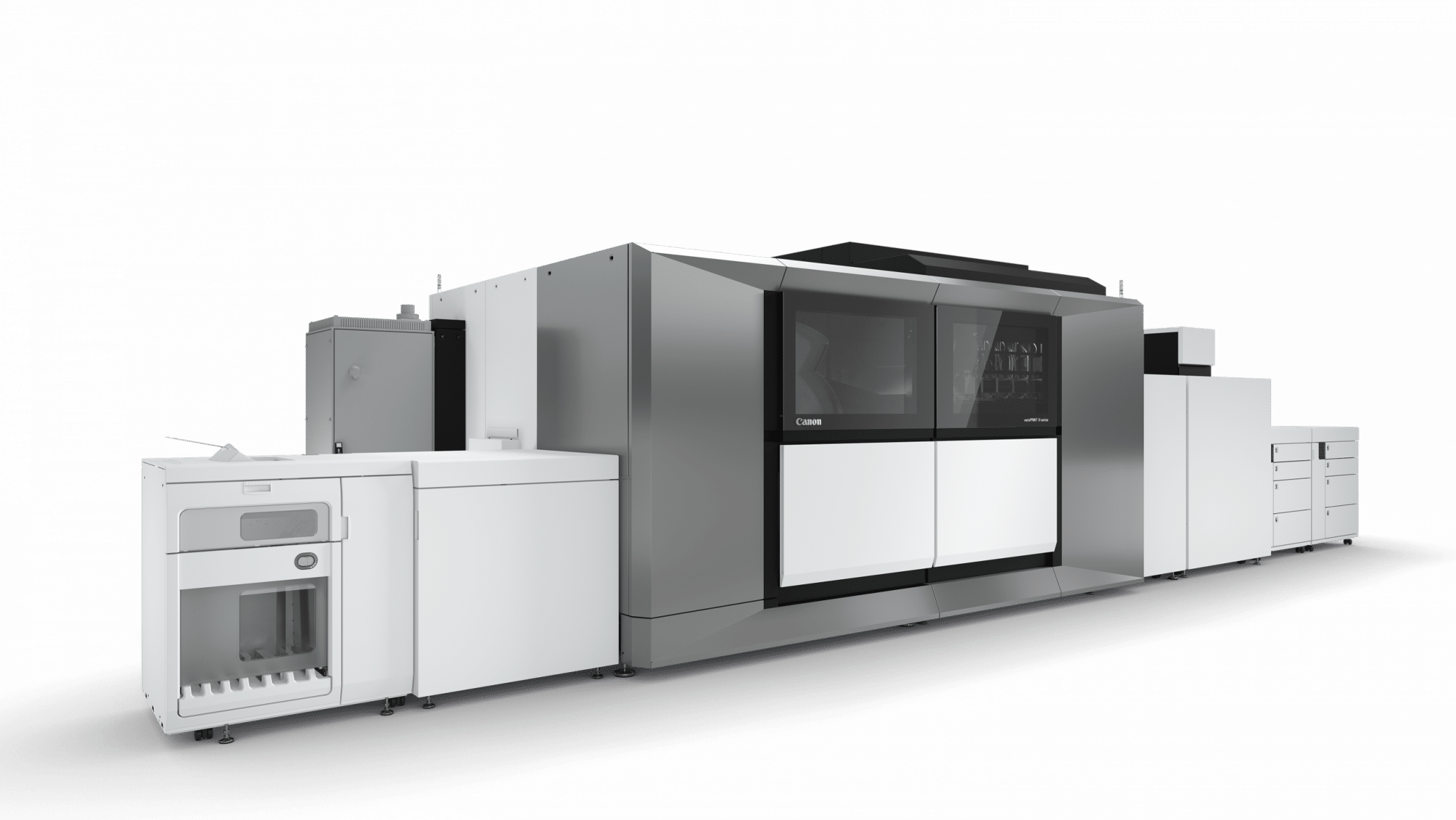 Canon Marketing Malaysia Sdn. Bhd. ("Canon") announces the launch of varioPRINT iX-series, an advanced sheetfed inkjet press to support commercial printing customers with production volumes of one to 10 million A4 images per month.
The new press is integrated with iQuariusᶦˣ technology, providing the image quality and offset media range, along with the inkjet production productivity and cost efficiency.
With more than 90% of the average uptime, the varioPRINT iX-series ends the need for daily calibration and maintenance, resulting in an increase in productivity and an improvement in overall production cost, which differentiates itself from other manufacturing print technologies available on the market.
Customers can now print more than 9,000 SRA3 images per hour or 320 A4 images per minute on a wide range of media, including offset coated paper from 90 to 350gsm with the true 1200 dpi printheads and processing.
"Being the leader in sheetfed inkjet production printing, we are delighted to launch this ground-breaking varioPRINT iX-series. The new sheetfed inkjet press offers outstanding print quality on various media, flexibility to run diverse jobs, and superb productivity and uptime for quick turnarounds," said Tan Kee Leong, Director of Production Printing Products (PPP) Division and Production Solutions Division (PSD) of Canon Marketing Malaysia Sdn Bhd
The cutting-edge iQuariusᶦˣ technology within the iX-series integrates 3 key innovations:
A breakthrough drying system, consisting of hot air impingement and heat with humidification to assure robust prints on a wide media range are instantly ready for finishing.
New proprietary polymer pigment water based inks and ColorGrip for excellent, vibrant and robust color applicable on diverse media, including coated stock up to 350gsm.
iQuariusᶦˣ quality control technologies to secure excellent image quality. Advanced Nozzle Uniformity Control (NUC) technology uses an inline scanner to automatically check and align single nozzles during the production run for consistently high and smooth print quality. NUC is further supported by the Nozzle Activity Control to control the nozzle performance and corrects nozzle failure automatically in near real-time, reducing downtime and optimising printing productivity.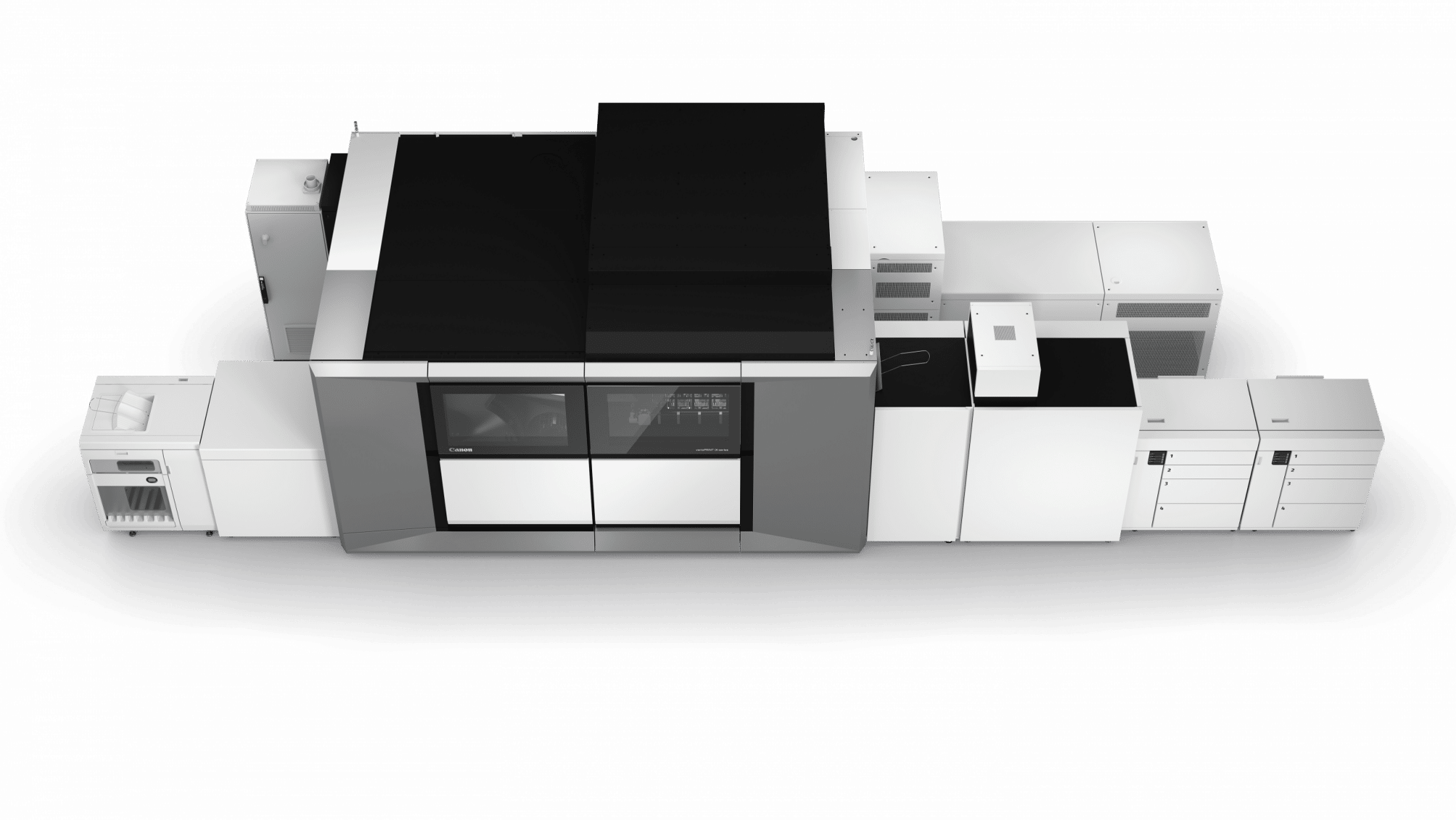 In addition , a high-performance, media-driven workflow, the PRISMAsync print server, is also powered by the varioPRINT iX series press, which optimises productivity by automatically setting the appropriate printing parameters for the chosen media, as well as allowing advance scheduling of up to eight production hours.
The print server can be complemented with the PRISMA software, a completely automated and highly intuitive solution, covering multiple stages of production from creation and print management to finishing and delivery tracking.
The new varioPRINT iX-series Sheetfed inkjet press is available for customer installation in Q3 2020. Click here for more information on the new sheetfed inkjet press.