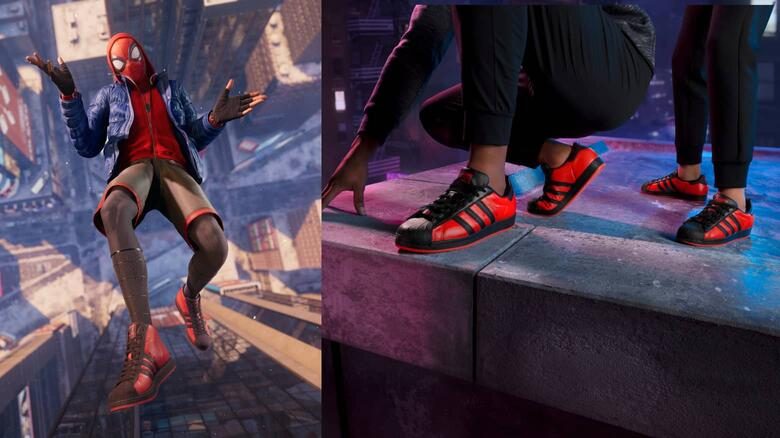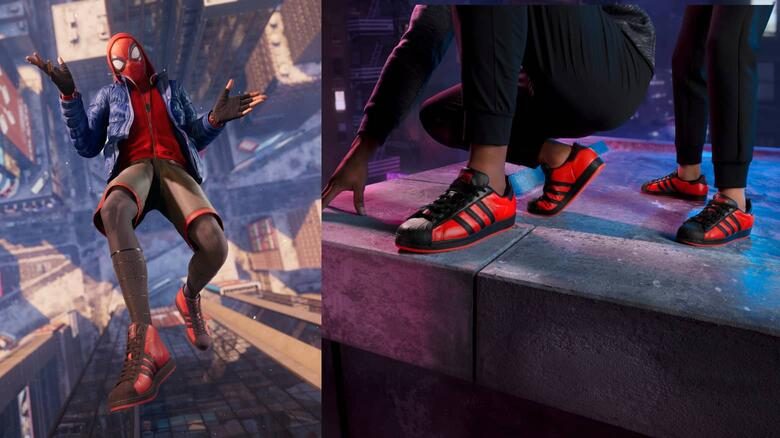 If you're a fan of the Spider-man Into the Spider-verse movie, games or even the comics, then you're in for a treat! Adidas got something exciting for Marvel and Spiderman fans out there!
Adidas is stepping up their game and got themselves a new game collaboration! Since its Cyberpunk 2077 shoes made their way into our market earlier this month, Adidas Malaysia has announced the launch of Adidas Celebrity sneakers that are based on those worn by Spider-Man himself in Marvel's Spider-Man: Miles Morales, the newly released PlayStation title.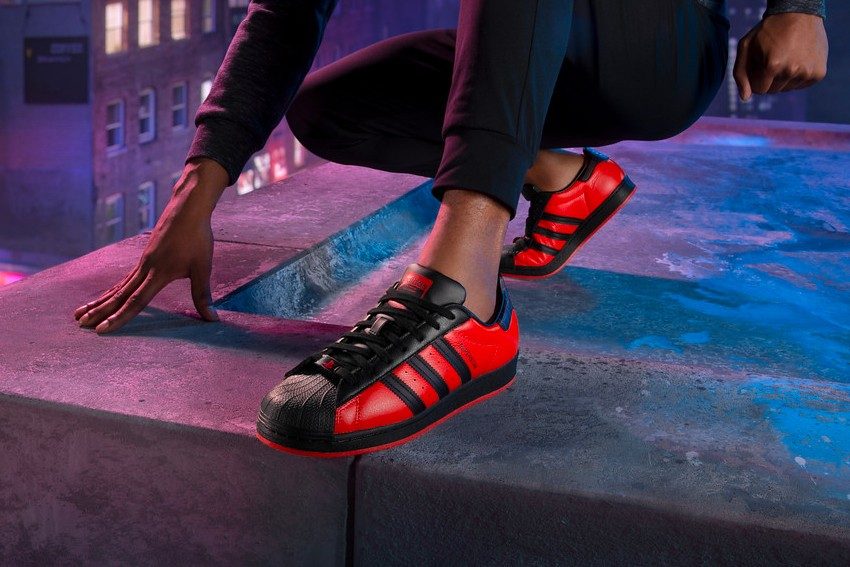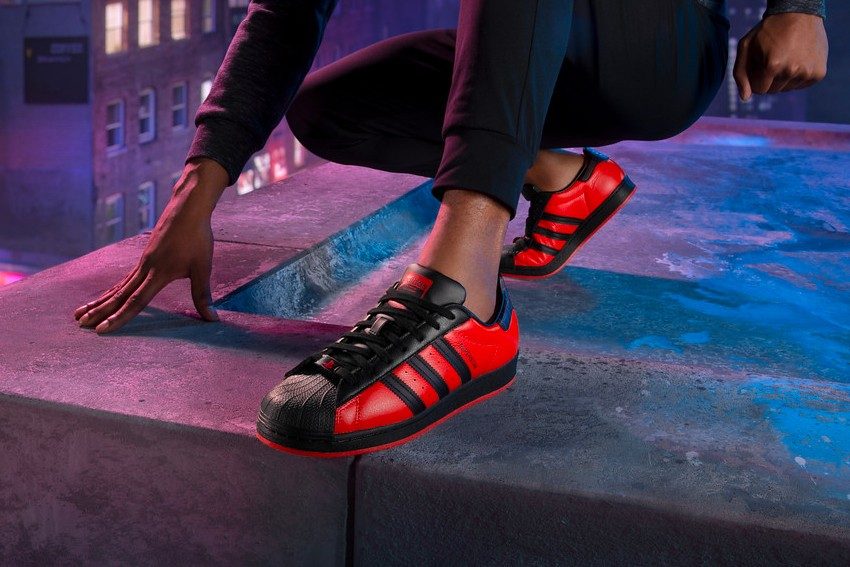 The new Adidas Superstar sneakers are also coming in time for Superstar's 50th anniversary through a partnership with the game's maker, Insomniac Games, as well as PlayStation and Marvel Games. While Miles carries in the game both the Hi-Top and Low-Top Superstars, however the version of real life is in the Low-Top shape.
The Superstar Spider-Man: Miles Morales shoess are draped in black and red, also feature the Spider-Man logo on their heel tabs. In addition, the sneakers also come with PlayStation lace tags that are appropriately appropriate since the game is made solely for PS4 and PS5.
So can we get tour hands on these babies? So far there's no official information on when we can get these new products in physical form like the Cyberpunk shoes but it seems you can still get them online as the Superstar Spider-Man: Miles Morales shoes are now readily available through Adidas Malaysia's online store for RM 420. On another hand, the junior variant of the shoes can also be obtained for RM 320.
So are you guys getting the new Miles Morales shoes? I gotta be honest, they look dope. Might start saving to get a pair of my own.