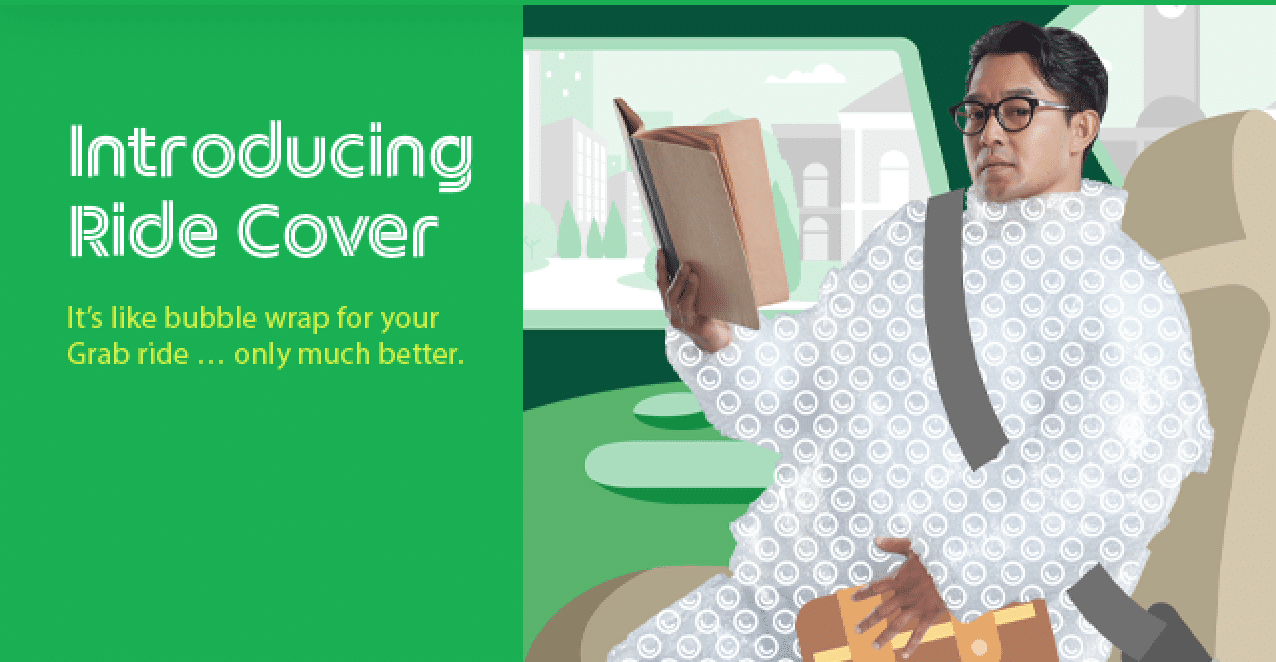 Grab is introducing a new feature to their platform, Ride Cover, which in theory sounds pretty cool. Ride Cover is a customised insurance package that passengers will be able to opt for, to get additional protection whenever they're using Grab. The package allows passengers to be insured for additional circumstances for just RM 0.35 per ride. To me, that sounds like a pretty solid deal. It's not an overbearing cost, and it makes even more sense with another feature being implemented: Grab's 100% No Delay Guarantee, but more on that later.
So how does Ride Cover work? Ride Cover comprises of two main components:
Personal Accident Insurance product offered by CHUBB
In the event of an unfortunate incident, passengers will be covered up to RM100,000 on personal accident coverage, including up to RM2,000 for medical costs. This is on top of the basic insurance coverage (of up to RM41,800) Grab is already providing to all users.
Grab's 100% No Delay Guarantee.
To me, this is the more important part of their new feature. Passengers who opt-in for Ride Cover will also be compensated with a RM5 Grab ride voucher if their ride doesn't arrive within 15 minutes of the estimated time of arrival. Which is very nice considering sometimes there are just some rides that take too long to get to you.
Once a passenger has opted in for Ride Cover, RM0.35 fee will be added to every eligible ride after. However, keep in mind that Ride Cover doesn't cover GrabShare, GrabRent and GrabBike rides, and it is only applicable on rides with GrabPay payments.
The pilot right now is only available for select active Grab ride users effective 25th Feb 2020 based on frequent usage of Grab. Here's how to set it up: