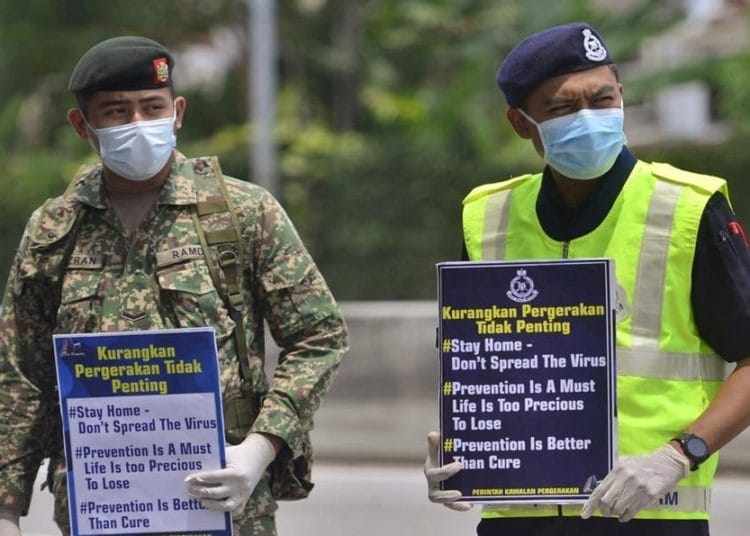 As if we don't have enough stress combating the invisible Covid 19 enemy and trying to get as much information on situations across the country, there are still individuals who are actively engaged in spreading fake news, for reasons we cant fathom.
According to the Ministry of Communications and Multimedia (MCMC) the agency is currently  investigating 42 cases of fake news which is said to have caused public confusion during the implementation of the Movement Control Order (MCO).
Its Minister, Datuk Saifuddin Abdullah, said of this number, 13 investigation papers had been opened and six of them had received instruction to proceed with prosecution under the Penal Code. These are times where we need level heads to prevail and humanity to surface. Even burglars have come to a moratorium, there is no cases or any we have heard of thus far, which means even the baddies are being respecting the MCO.
Action which will be taken against these people, include for those posting examples of fake news listed below.
A claim that the Ministry of Defence will seek the help of veterans to enforce the MCO.
A voice message claiming military personnel are authorised to hit people.
Faking a press release from the National Security Council.
A claim of a COVID-19 prevention guide by Japanese doctors.
A claim that Sungai Buloh Hospital is seeking donation of personal protective equipment for fighting COVID-19.
A claim that the Ministry of Health (MOH) is requesting for donations.
A claim that a specialist doctor from a hospital in Perak died of COVID-19.
A claim that police issued summonses during roadblocks in front of TTDI police station.
A claim that Kuala Lumpur Hospital is seeking donation of money and equipment.
A claim that a COVID-19 positive patient escaped from Raja Perempuan Zainab II Hospital.
We hope people are not gullible enough to believe them or worst sharing them others, this can only cause more anxiety among the public. So do verify the source of your information before disseminating out, false news could end you up RM50,000 poorer or worse 1 year behind bars.