Notebooks these days are moving towards having a slimmer and lighter profile for portability reasons. With that said, some sacrifices have to be made to those notebooks and many are not a fan of those sacrifices. This is because it affects the number of different ports which was once widely embraced is now a liability to a thinner and lighter design. However, that doesn't leave us to only make use of the ports which come with the notebooks. There is always a way to overcome such minor problems with the aid of adapters.
Design
Dell has beautifully designed the adapter to look very simple and clean. The round adapter which requires a twist neatly hides the USB-C cable inside the adapter when not in use. Ports are aligned around the adapter leaving the top clean with the Dell emblem. Carrying the adapter is not a problem at all because it is definitely light. You can always stow it away in your bag without it taking up too much of space.
Connectivity
The Dell USB-C Mobile Adapter DA300 has six connectivity options; HDMI, DisplayPort, VGA, Ethernet, USB-C and USB-A. To connect the adapter, it has a USB-C cable to take advantage of the USB-C port on your notebook.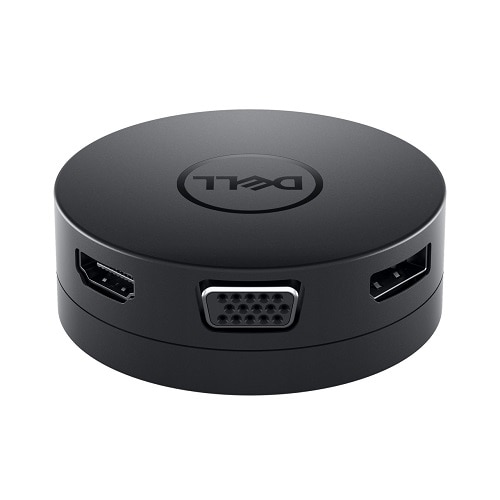 Both the USB-C and USB-A are capable of data transfers at a rate of 10Gbps. Theoretically, it will take less than a second to transfer 1GB of data when using any of these ports. Limitations may occur depending on the type of external drives you use to transfer contents and the type of USB-C port found on your laptop. Preferably, if it's a Thunderbolt 3, you can expect to make use almost all of the features found on this adapter.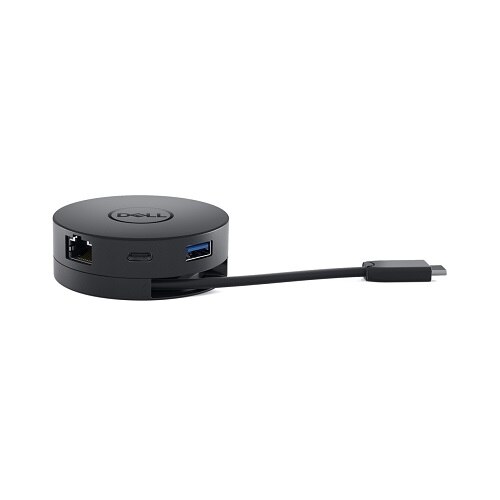 For video connectivity, the DisplayPort and HDMI 2.0 can support up to 4K resolution at 60Hz. VGA is a dying breed, but Dell did not hesitate to include a VGA port simply because there is still a wide usage for it. Another feature which doesn't make it to most high end, thin and light notebooks is the Ethernet port. Although the wireless hardware for internet connectivity improves over time, some would still want to take advantage over the Ethernet port. This is simply because Ethernet connection still has the most stable connection compared to a WiFi. If you're looking to make use of the Ethernet cable, this adapter just got you covered for it.
Conclusion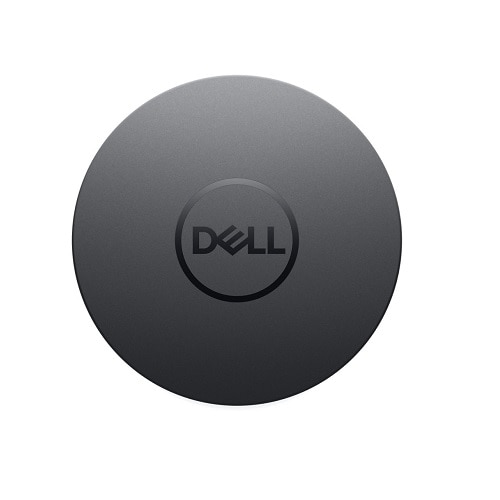 For such a small device with a lot of usages, the Dell USB-C Mobile Adapter DA300 retails for RM468. It may not be the most affordable adapter in the market but it certainly has all the useful features for its price. The adapter is only available in black.