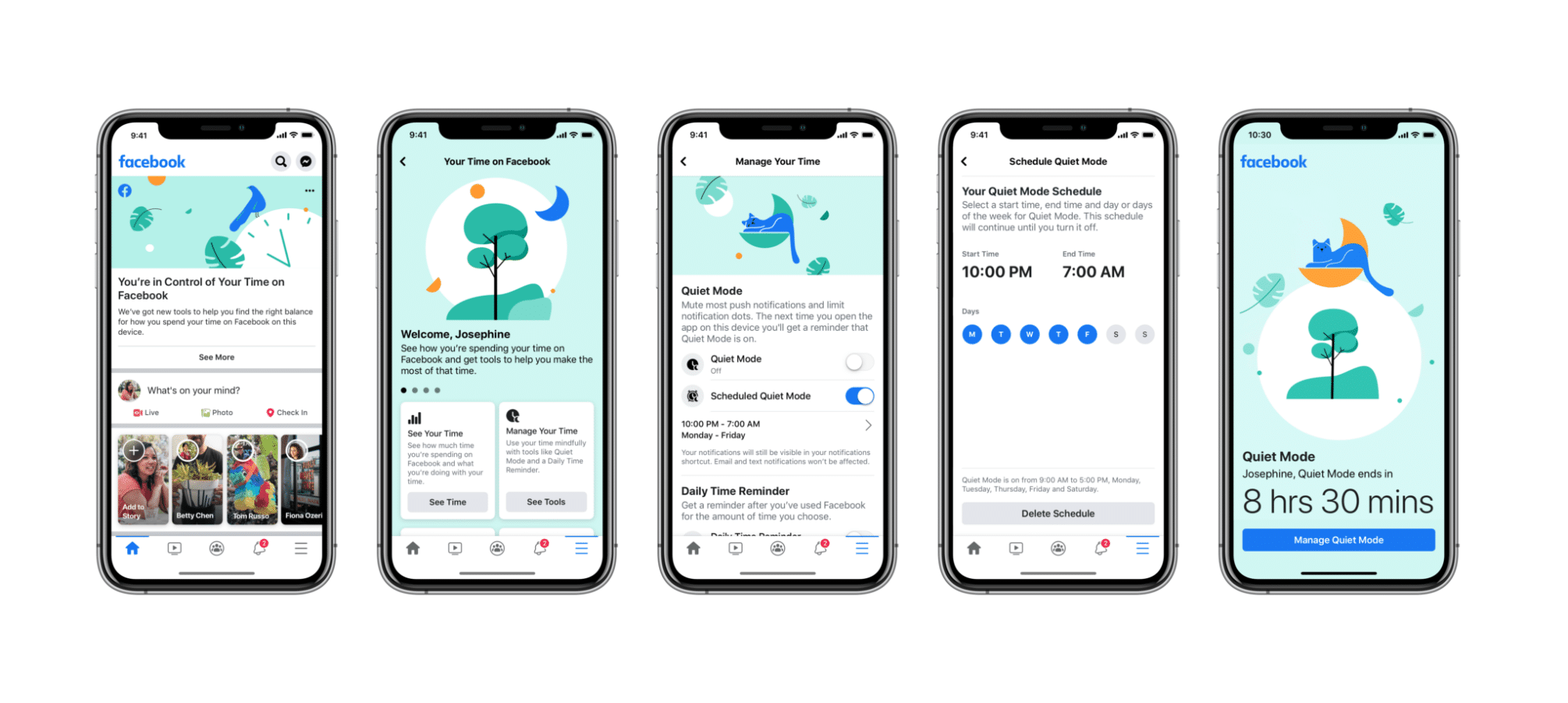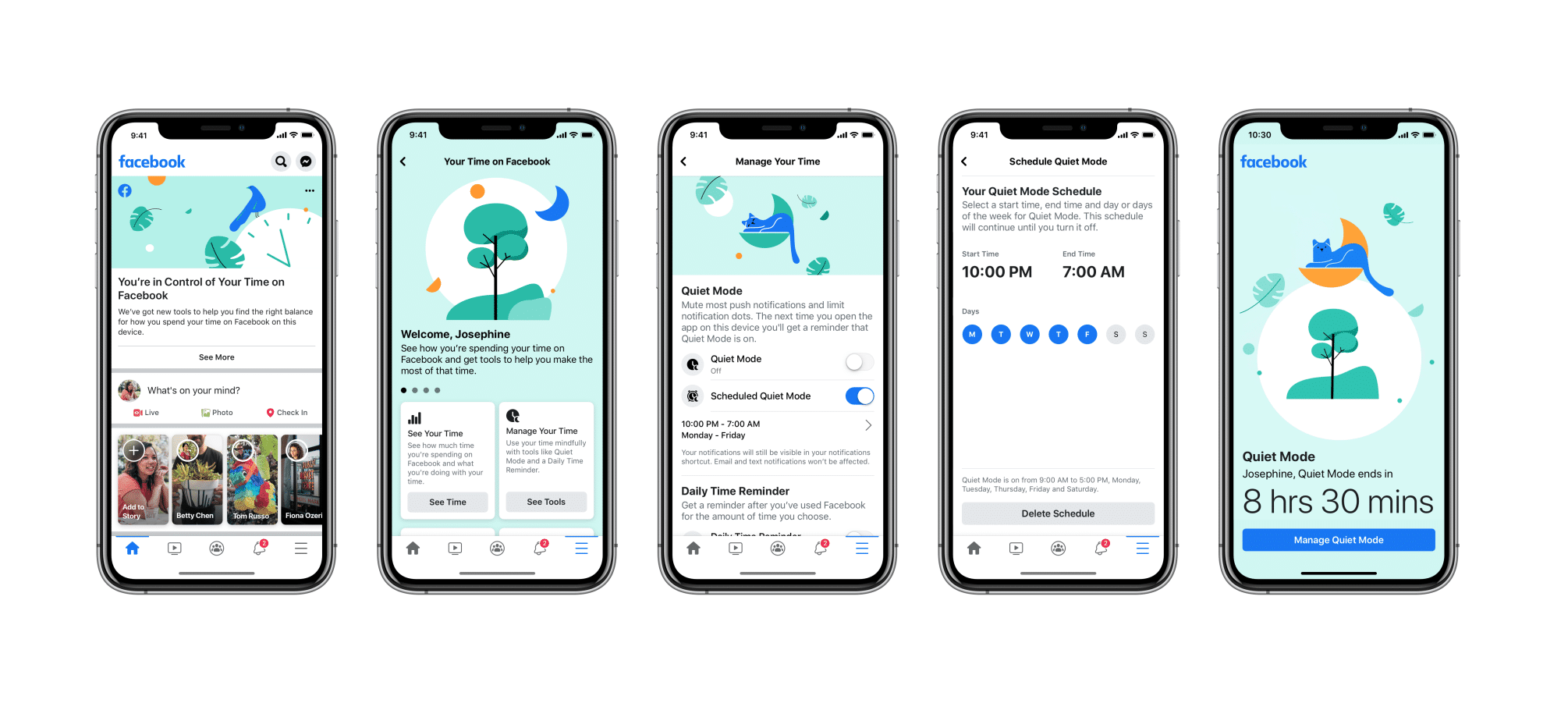 Facebook have announced their all-new "Quiet Mode" for their mobile app, which will pause "most" push notifications. This new mode will also remind you that you've set the time aside, to help limit your time in the app. For now, the feature is only available on iOS users as it rolls out globally, and for Android users, they've mentioned it making over in May.
They didn't really explain which notifications will be paused in this new mode, so you might still be getting some notifications. The main difference between this new 'Quite Mode' and the existing "mute push notifications" setting is that mute setting, when enabled, only stops push notifications. It doesn't stop you from using the app, from what I understand of the new feature.
You can schedule the mode to turn on automatically, as well as setting it manually. It will also affect numbered badges on iOS, so that helps to keep your mind off those pesky notifications from Facebook. It's a good way to get out of the social media space, especially at a time like now during the Covid-19 pandemic when too much information can exhaust you.
You could use the feature to limit time wasting during the day, when you're headed to sleep, or when you want to focus on family and friends rather than checking Facebook all the time.
Added to this, they've also introduced new shortcuts to Notification Settings and News Feed Preferences "so you can make the most of your time on Facebook by controlling the type of posts you see in your News Feed as well as the updates you receive."
Too much information can be a bad thing sometimes, so take a break when you need it. I know I do.