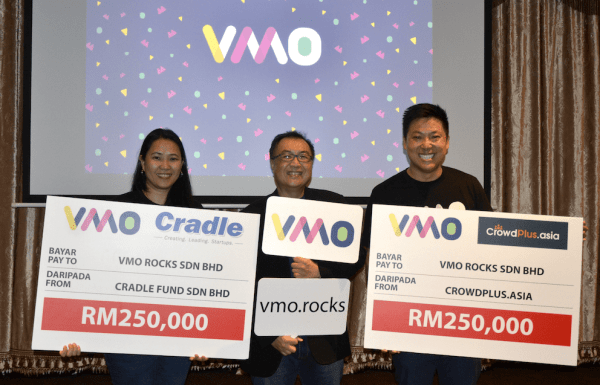 Goes to show a good idea and persistence is a model that can get attention in the start-up space. VMO Rocks an event booking platform that makes finding venue and arranging for a party much easier, is a brilliant concept that was just waiting to happen. Having friends who often start scratching their heads when subjected to organising a party or event, this app would ease up that chore.
Being "why didn't I think of that solution" moment could be the reason, this fairly young platform (debut in March 2016) was able to raise RM500,000 with RM250,000 through equity crowdfunding platform CrowdPlus.asia in just four days. The remaining RM250,000 was received from equity investment agency Cradle Fund, through a co-investment deal.
According to Chief Evangelist Vincent Kok, during the fund raising campaign, VMO had its equity oversubscribed, with investors seeing the potential value in the business model. The funds will be used to further expand its business in Klang Valley, Penang, Ipoh, Malacca and Johor Bahru to 1,500 establishments from its current listing of 900 establishments.
In support of the co-investment deal, Cradle Fund's Chief Investment officer, Juliana Jan said, "Cradle has chosen to support VMO in its efforts to bridge the gap between potential customers and venue owners as the nature of VMO's business is viable for the F&B industry in Malaysia,"
According to Kok, at the end of December 2016, it has received RM39 million in inquiry value compared to RM9.5 million the year before while the bookings increased from RM223,000 to RM1.19 million a growth of more than five times.