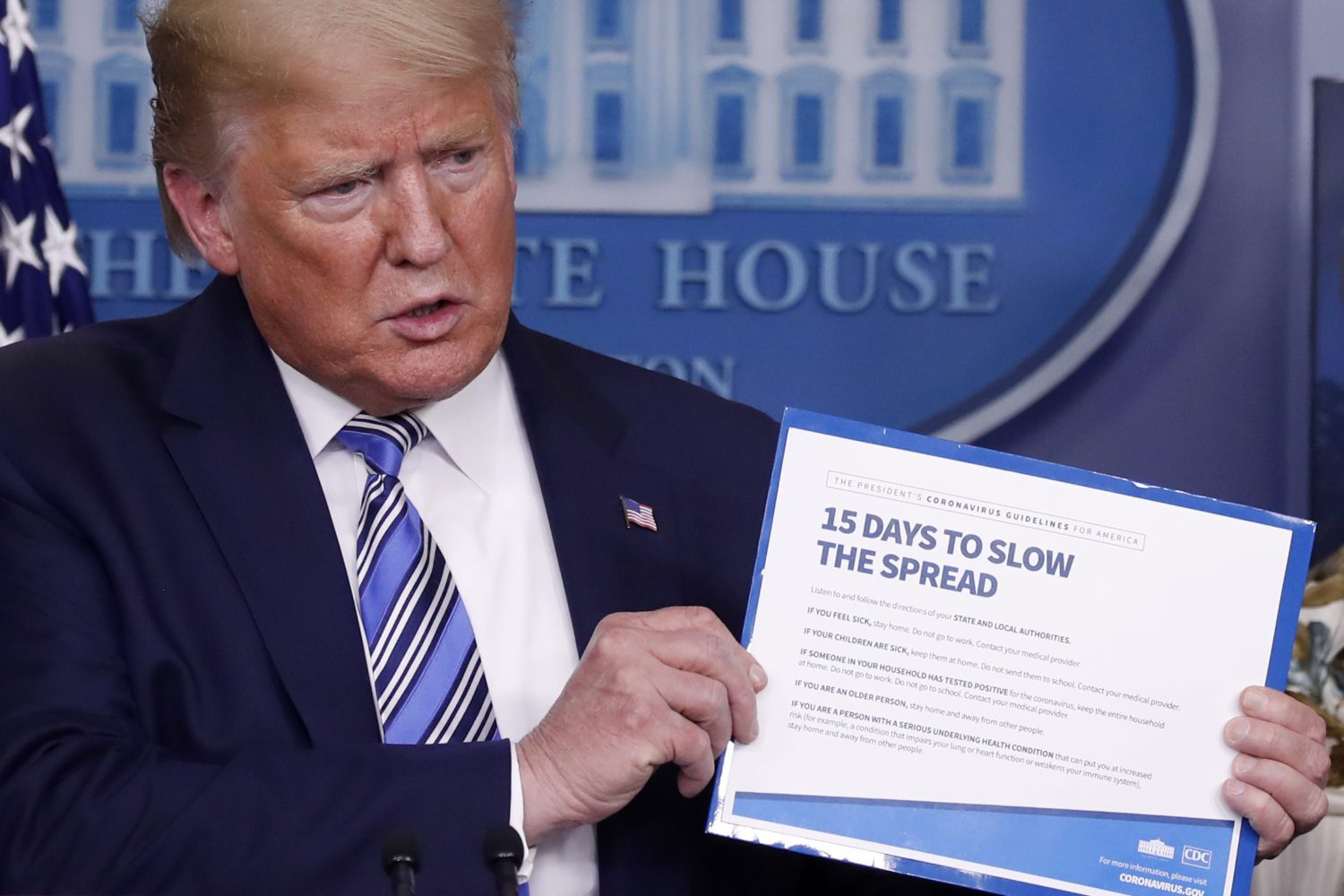 Few things are certain in this pandemic plagued times and one of them is Donald Trump blaming other people for, well.. basically anything and everything under the sun. The US president seems to have become unhinged in recent weeks and after suggesting that Americans try injecting disinfectant to prevent the coronavirus, a statement which got him a lot of flak, even from inside his own party.
It's come to a point where Trump has started attacking his favourite TV network, Fox News. The network is notorious for its close relationship with the president and hardly ever gives Trump any bad coverage. That being said, it looks like things are about to change.
Trump took to Twitter to voice his displeasure at the network, accusing the usually uncritical network of  being "fed Democratic talking points".
https://twitter.com/realDonaldTrump/status/1254520889212837890
Yes, he has indeed referred to CNN and MSDNC as fake news in the above tweet, but he didn't stop there. He went on to declare that he wants "an alternative now"
"The people who are watching @FoxNews, in record numbers (thank you President Trump), are angry. They want an alternative now. So do I!"
So why exactly is Trump so freaking pissed off at the network he used to constantly praise? Observers are suggesting that it has something to do with the fact that there are a string of anti-Trump ads due to run on the network this week.
Surprise, surprise, the ad is actually being run by a group of anti Trump Republicans called Republicans for the Rule of Law. What a play, I have to say. Not only do they plan to run the ad on Fox News, but they've taken up a spot during one of Trump's favorite shows- Fox & Friends.
The ad reportedly highlights the presidents response to the coronavirus so far and starts off with capitalised text that reads "50,000 people have died." If you think that's bad enough, it gets better.
The advert apparently then cuts to what is now the most famous moment of his tenure, him going on about the potential ability of "very powerful light" in curing coronavirus, before ending with the words "Unfit, unwell, unacceptable" appearing on screen.
Brilliant!
Fox News has actually been rather supportive of the president throughout his response to the pandemic but perhaps even they have had enough of his nonsense after what he said about injecting disinfectant.