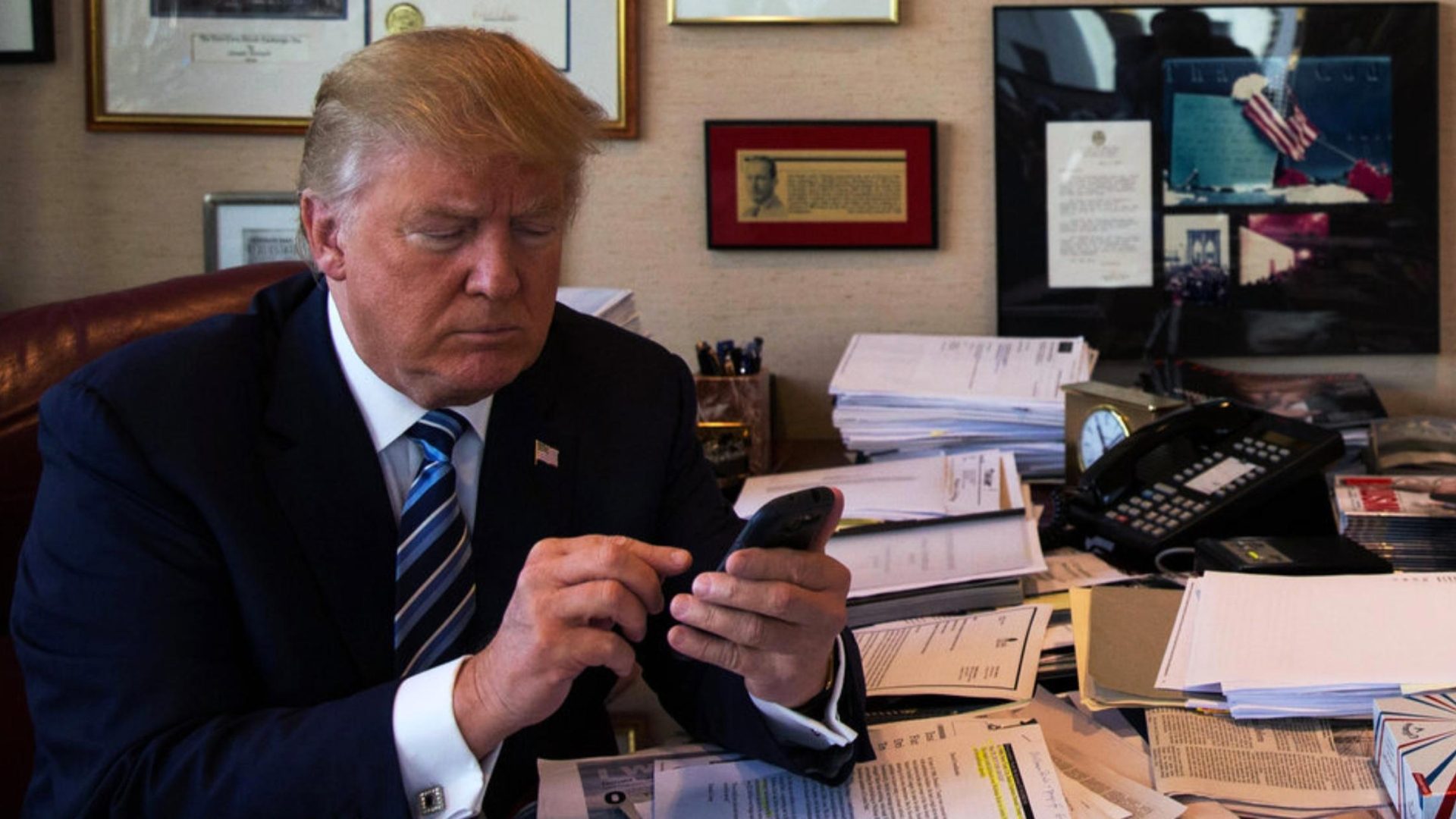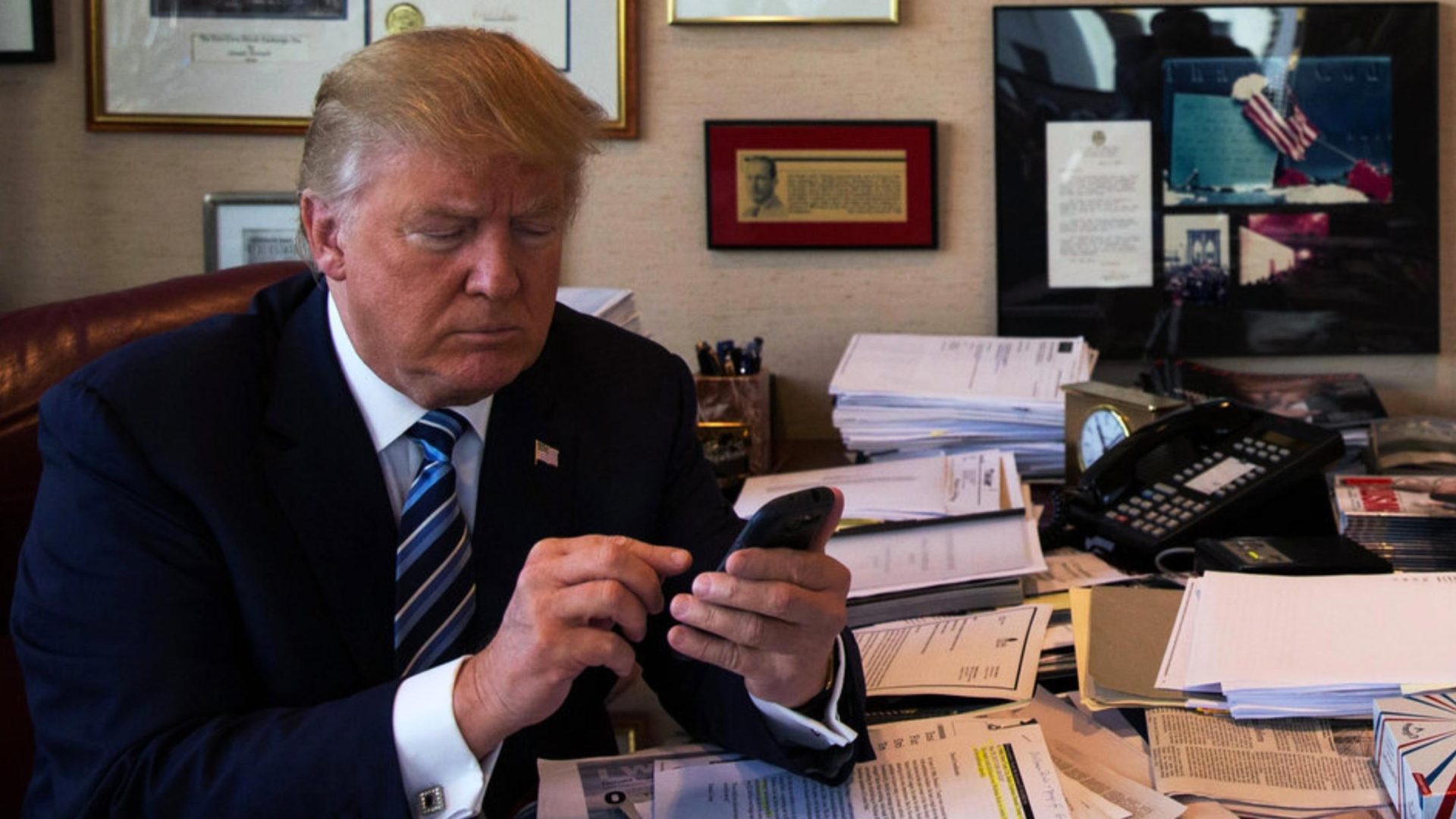 Welcome to episode 2534?? of Donald Trump doing things that aren't exactly very presidential! Today, we take a look at what is pretty much the US president confirming that he is in fact, a racist. The president has come under fire throughout his tenure as president for stoking racial tensions, and while he's always denied it, his recent tweet proves that he's either racist, or just really stupid.
Trump in his infinite wisdom decided to retweet a video in which one of his supporters is shouting "white power". If you think this is a joke I don't blame you but yes he really did retweeted it. The best part is that he didn't just retweet it, he also thanked the "great people" shouting racist propaganda in the video.
"Thank you to the great people of The Villages. The Radical Left Do Nothing Democrats will Fall in the Fall. Corrupt Joe is shot. See you soon!!" he wrote. Needless to say, he deleted the tweet shortly after. Of course, with this being the internet and all, we've got the screenshot.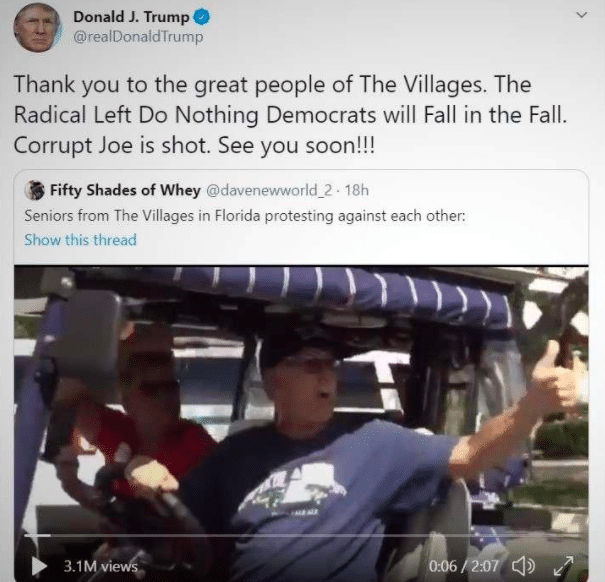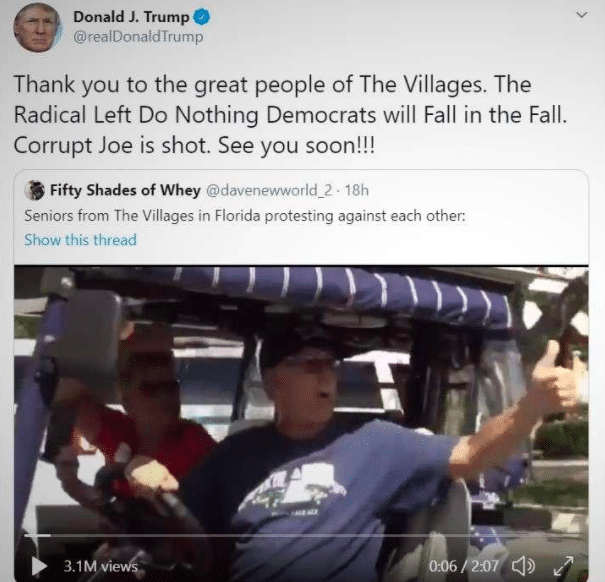 As you can see from his tweet, the video takes place in a retirement community north-west of Orlando, Florida where one of his rallies took place. What basically happened in the video is two people in a golf cart responding to anti Trump protestors who were calling them racists by shouting white power over and over again.
While it's not clear whether or not Trump turned on the audio before retweeting the video, as president of the United States, he kind of has a responsibility to make sure that he's not instigating racial tensions. Also, it would be naive to assume he didn't hear what was being said in the video.
It's quite frankly unbelievable that he would show his support for blatant racism in the wake of not just a national but worldwide reckoning over race following the brutal deaths of George Floyd and other Black Americans.
The best part is that Trump has always denied being a racist and even went as far as to claim that he's done more for Black America than any other president before him. This is the same guy who refers to the coronavirus as the "kung flu" mind you.
Is further proof needed to comfortably say that Donald Trump is a racist or is this the final straw? Let us know in the comments!