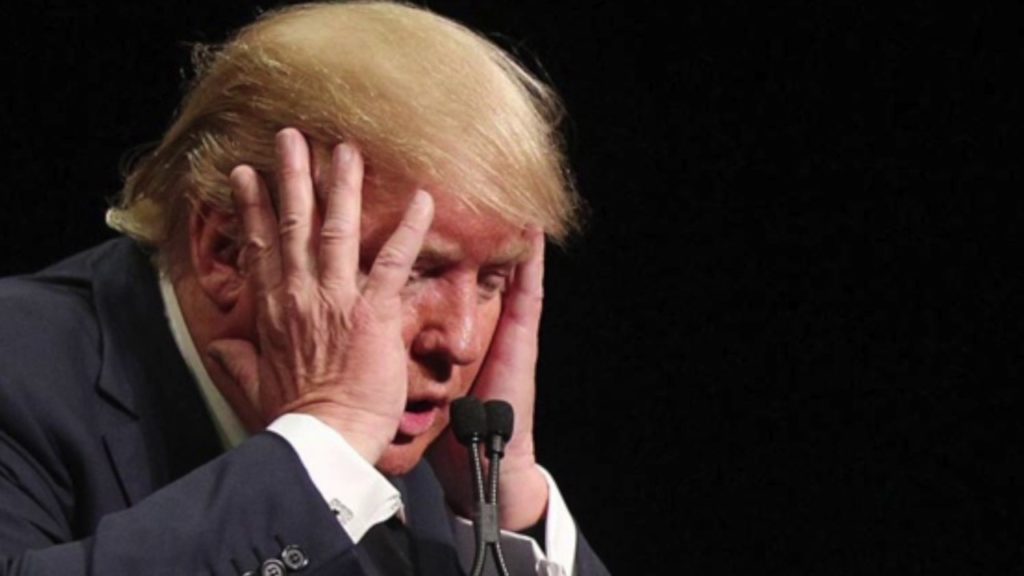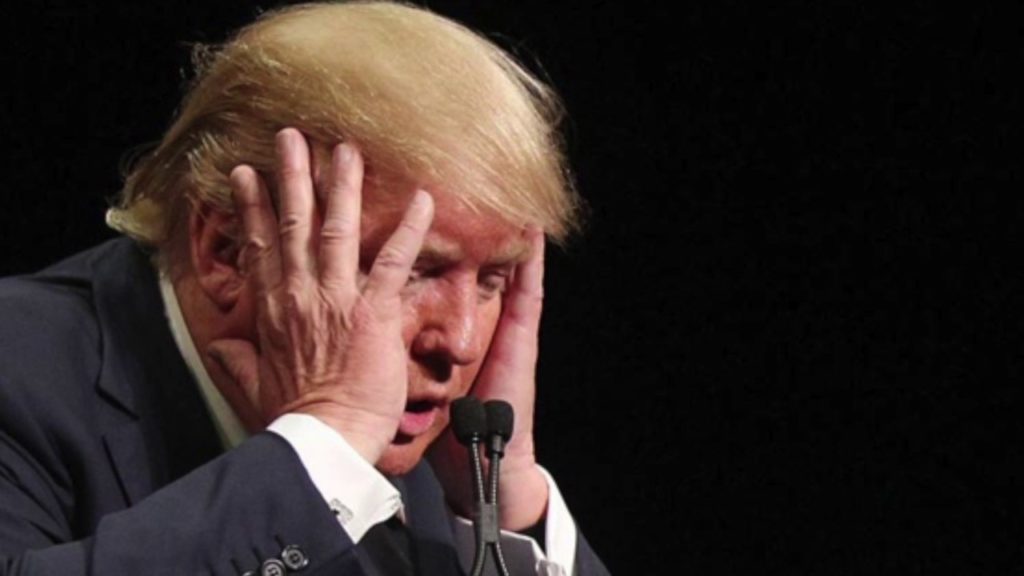 It would be an understatement to say that US president Donald Trump is not having the best of weeks. In fact, the whole of May and June have probably been the most damaging two months of his tenure as president to date, and thats including the time he almost got impeached.
Trump ended April by suggesting Americans inject disinfectant to combat the coronavirus, and the entire month of May was one big showcase on how incompetent the president is when it comes to getting on top of the pandemic. He's quite literally resorted to turning a blind eye to it and hoping it goes away.
As if things couldn't get any worse, June was and is still dominated by Trump's abysmal handling of the tragic death of George Floyd while in police custody.
Not only has he suggested that those protesting will be shot, he's called in the military and even blatantly showed his disregard for the lives of protestors when he green-lit the police to fire tear gas, rubber bullets and flash bangs to disperse a crowd outside the White House… and all for a photo-op outside a church.
At this point, even Twitter, Trump's go to social media platform, had enough. The microblogging site placed censors and  fake news tags on some of the presidents tweets and of course, Trump's response was pretty much to declare war on social media platforms.
By now, even individuals from his own political party were starting to publicly condemn him.
So how on earth is this week the worst point in the past two months? 
Well, for starters, the dissatisfaction with everything you just read is starting to reach its boiling point. CNN Polls this week show that Trump is now trailing Biden by 14 points. Add to this whispers that some of Trump's aides have muted notifications from his Twitter account and you can already sense the vibe here.
Then, you have the fact that the Supreme Court has just given Trump it's second "F**k you" in two weeks by blocking his plans to end the Deferred Action for Childhood Arrivals (DACA) program and you have a clearer sense of the picture here.
The DACA program is an Obama-era immigration program that shields hundreds of thousands of young immigrants brought to the US as children from being deported. The Supreme Courts decision to rule against Trump on this is a HUGE blow to the president.
Trump's mandate as part of his election campaign was immigration reform. The ruling essentially allows participants in the program to continue living in the US with work authorisation and temporary protection from deportation guaranteed, for now at least.
Just last week, the Supreme Court rebuked Trump for the first time when it ruled that LGBTQ Americans are protected under the Civil Rights Act. As you'd expect, two rebukes in one week is two too many for Trump to handle, and the president took to Twitter to make his feelings known
https://twitter.com/realDonaldTrump/status/1273634152433188865
Ridiculous given that the Supreme Court consists of two justices that Trump hand-picked himself.
https://twitter.com/realDonaldTrump/status/1273665329416286219
If anything, he just sounds like a sore loser at this point. Oh but he's not done yet.
https://twitter.com/realDonaldTrump/status/1273667868362768386
Now. The cherry on the cake is that this horrid week is not over yet. Former National Security Adviser John Bolton is set to release a tell all book of his time in the White House next week, and Trump is doing everything he can to prevent that from happening.
While the White House may be successful in its attempt at blocking the books release, US media have obtained advance copies and have started publishing details from it and boy is it GOLD. If what's written in this book is true, you can understand why Trump is jumping through hoops to prevent it from being released.
The book, titled The Room Where It Happened, pretty much portrays the president as a moron with allegations that Trump wanted help from China to win reelection, that he didn't know the UK was a nuclear power or whether or not Finland was a part of Russia, and this is just the tip of the iceberg!
They say cockroaches can survive practically anything, aside from being stomped on that is. Should Donald Trump get through this week unscathed, as improbable as it is, he may just be able to survive reelection. Now there's a thought more frightening than an intrusion of cockroaches.