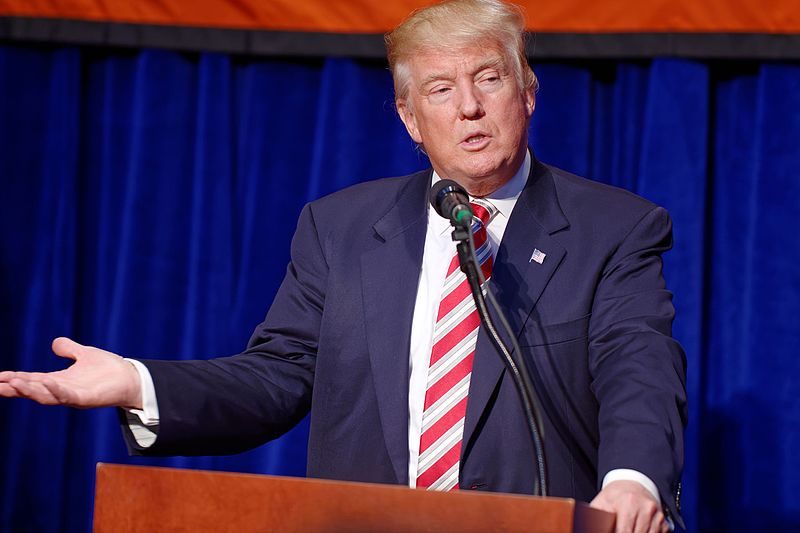 It seems that as more time passes, the implication that US president Donald Trump put the economy before the lives of Americans grows stronger. Last week, news of intelligence reports claiming that the White House knew about the coronavirus since late last year surfaced. Add to that the revelation that one of Trump's top advisors, Peter Navarro, wrote a memo warning of just how bad the virus could be back in January, and you've got a pretty solid case.
Of course, Trump has denied seeing the memo but there can be no doubt that Navarro's concerns were indeed raised. According to The New York Times, it was reported that Trump was even displeased that Navarro had put his thoughts into writing.
In the early days of the outbreak, the National Center for Medical Intelligence were already sounding the alarm about the possibility of it coming stateside. It is reported however that Trump's economic advisors shot down their reports because of the ongoing trade deal negotiations with Beijing.
All these reports that are coming through all consistently point at one thing, and thats the fact that Donald Trump put the well being of the US economy over the lives of its people.
As early as February, strategies that involved social distancing, school closures and shelter-in-place suggestions had already been prepared by some in the Trump administration. These measures however, were unable to be presented to the president due to what is believed to be Trump's frustration at an official from the Centers of Disease Control who had made public statements about the virus "too soon", resulting in a plunge in the stock market.
According to the Times report, Trump wasted three weeks before he finally decided to implement social distancing measures. If he had acted sooner, the number of those infected, which currently stand at 551,081 with 21,668 deaths, would have been much lower.
In spite of all this, it seems that getting the economy up and running again is Donald Trump's #1 priority. On Saturday, the president said that the decision to get the economy going again would be one that he alone would make and that it would be "the biggest" one of his presidency. He's set a target of May 1st for the country to begin to return to normalcy.