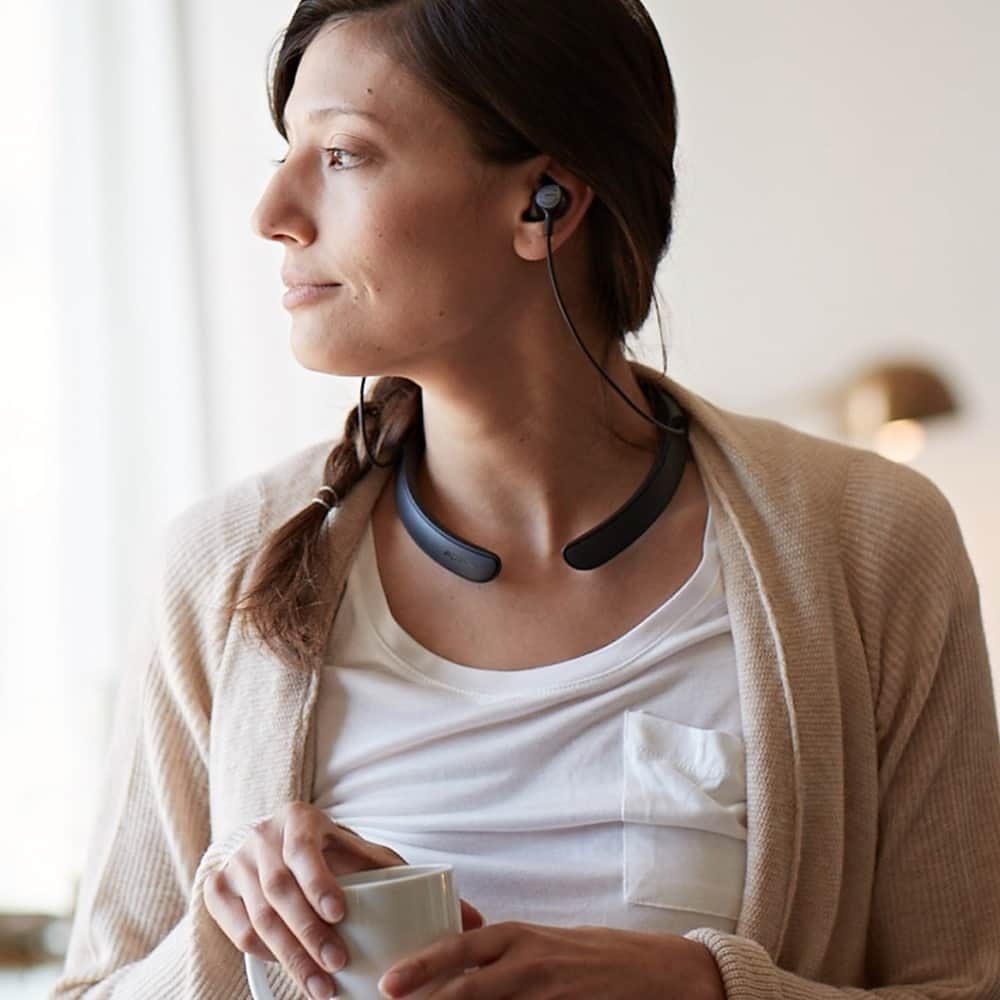 Last week, we saw the release of Bose's latest wireless headphones, the QuietComfort 35. This week, Bose has outdone itself yet again with its latest pair of wireless headphones, the QuietControl 30. Designed to provide the best in audio quality without compromising in comfort, the QC 30 was made for extreme comfort and wearability all-day long.
This pair of in-ear headphones was designed with the latest in noise-cancellation technology as well as a robust Bluetooth system, allowing for greater reliability in changing surroundings. The tiny earbuds on the QC 30 feature six microphones in each earpiece and is complimented with a sleek neckband that stores the rest of the advanced electronics system, making it even easier to carry around with you wherever you go. The QC 30 also comes with Bose's latest breakthrough – controllable noise-cancellation. This allows you to control how much of the outside world you would like to push out in place for your music. You can now set the level on how much sound you want to block out from the outside world without compromising the music volume.
It's 10-hour battery life allows you to have music ringing through your ears the entire day on a single charge through a rechargeable lithium-ion battery; the QC 30 also works wonders with your smartphone, tablet, and even portable notebooks. The QC 30 was designed to be miniature in size but definitely not in performance with the new customised EQ from Bose. This allows you to catch every note from your favourite artists and tracks.