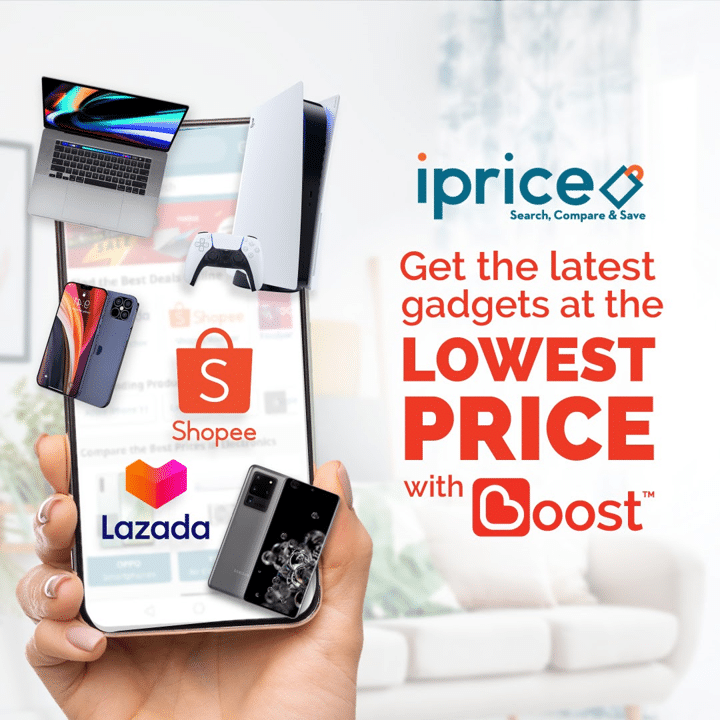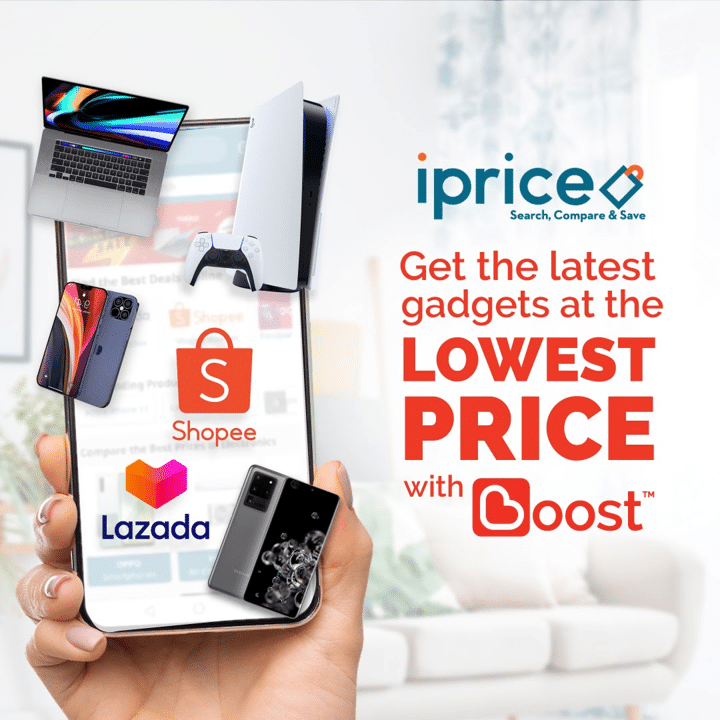 Boost e-Wallet users can now access millions of products from thousands of merchants across Malaysia as a result of it newly inked partnership with iPrice Group.
The leading e-commerce aggregator ensures the best shopping experience for Boost users by providing a platform that compares products, prices, delivery schedules, and includes offer vouchers and coupons. Through the use of Malaysia's homegrown lifestyle e-wallet app, consumers can now easily compare prices and get the best deals with a safe and better payment experience.
"This partnership with iPrice is another critical step in bringing more choices and great value to users. Not only are we introducing a comprehensive new way to shop online, but, together with iPrice, we hope to create opportunities for merchants to leverage on our ecosystem and enable a more rewarding user experience all in a single platform. This further proofs that Boost is the app of choice providing complete range of services, anytime and everywhere,"

Mohd Khairil Abdullah, Chief Executive Officer of Boost.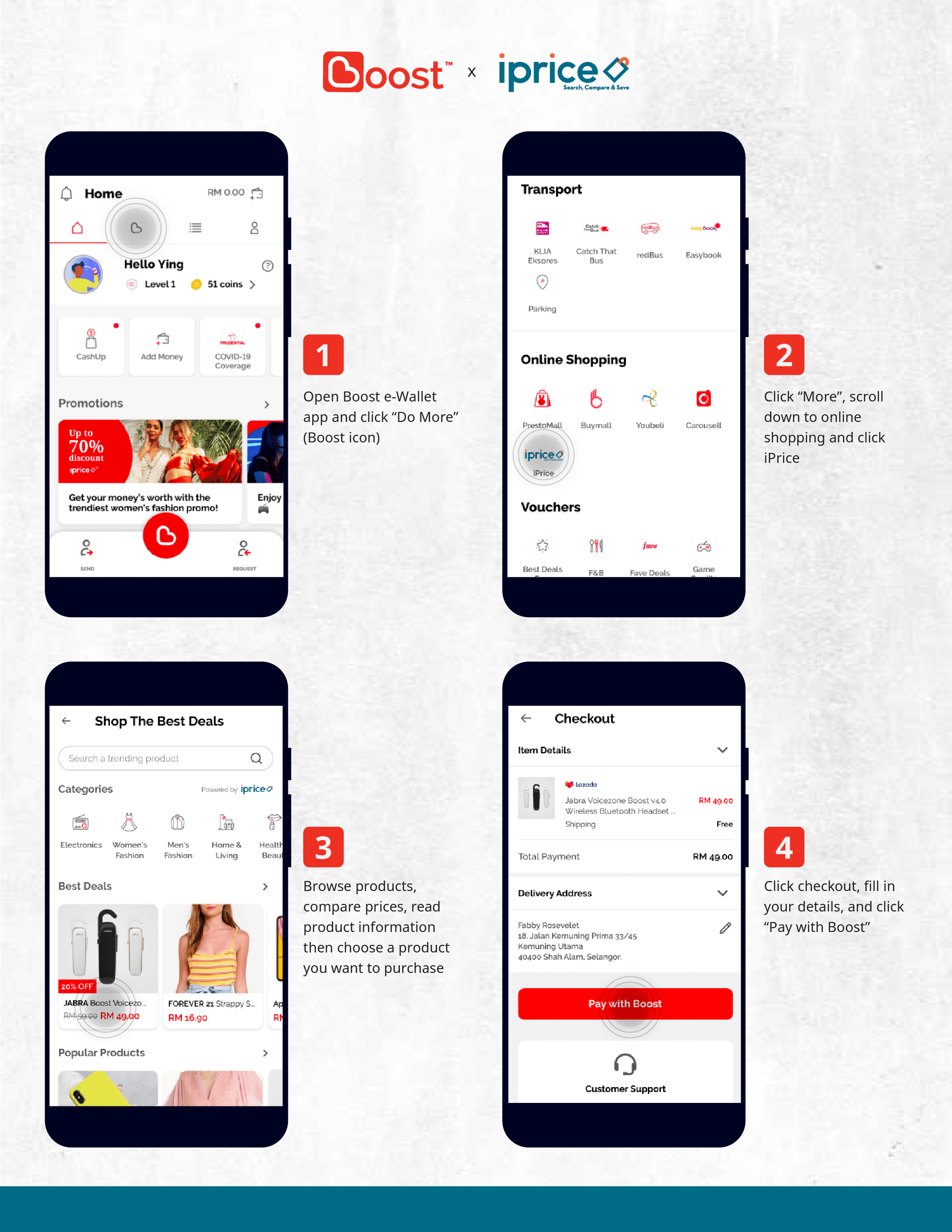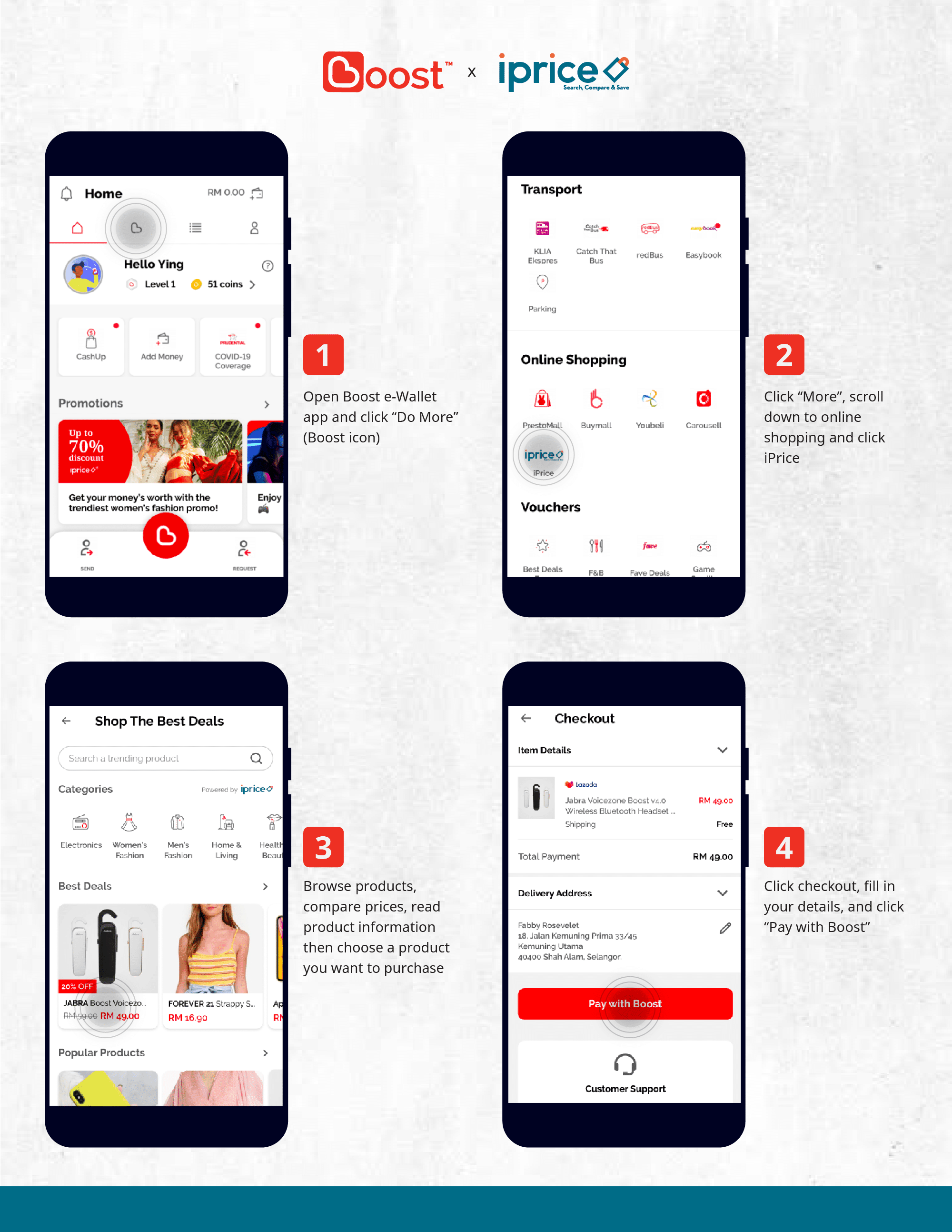 Boost users can now enjoy access to millions of products through a seamless shopping experience in the app, as seen in these easy steps:
Open Boost e-Wallet app and click "Do More" (Boost icon)

Click "More", scroll down to online shopping and click iPrice

Browse products, compare prices, read product information then choose a product you want to purchase

Click checkout, fill in your details, and then click "Pay with Boost"
Not only will iPrice provide Boost users with information to make smart shopping purchases through the use of their favorite e-Wallet, but it will also introduce its thousands of merchant partners to Boost's ecosystem.
Overall, this partnership will provide more e-Commerce opportunities for both consumers and merchants. It will provide e-Commerce merchants with more potential consumers and traffic, while it will create a smoother journey for Malaysian consumers to check product prices and information while purchasing through a convenient and safe mode of payment.
This will enable an even stronger purchasing power to both Boost and iPrice users, which will inevitably create a better experience for consumers overall.