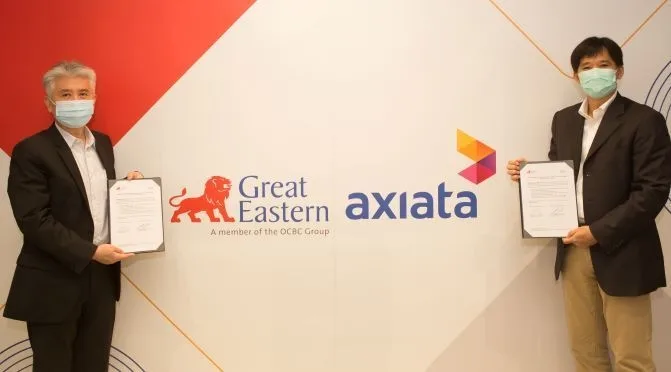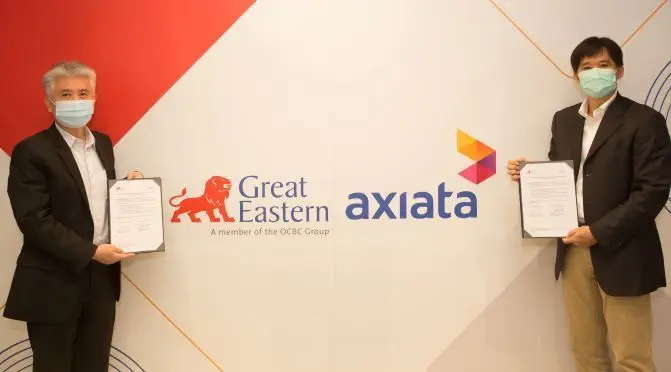 Malaysia's premier ewallet company, Boost a subsidiary of Axiata Digital has announced a strategic investment of $70 million by Great Eastern to boost its growing digital financial services business across the region. This marks the third strategic investment secured by Axiata Digital from well-established financial industry players and marks a significant milestone for the Axiata Group
While previous investment were more on financial funding, this time around Axiata has sold a 21.8% stake in the company to Great Eastern an insurance arm under the OCBC Singapore Group. Under the new investment, the formation of Boost Holdings Sdn Bhd is seen  where it will comprise the e-wallet business, Boost Malaysia and Indonesia, Aspirasi a micro-financing and micro-insurance digital provider, Trust Axiata Digital Limited a joint venture with a local bank in Bangladesh and Apigate an API platform.
The fund from the investment will be used to expand Axiata Digital's DFS business over the next year in Malaysia and the region, which includes securing Boost's next level push to develop its ecosystem of merchants and customers, enhancing Aspirasi's credit scoring technology, and potentially housing the Digital Bank.
According to Jamaludin Ibrahim, Axiata's President and Group Chief Executive Officer, the investment puts the valuation of Boost Holdings Sdn Bhd at $320 million and the group is looking to build Malaysia's first unicorn.
In their media statement, Boost e-wallet in Malaysia has over 5 million users and 170,000 merchant touchpoints while Boost Indonesia, has  544,000 merchant touchpoints.
Earlier this year, Axiata Digital has expressed interest in the digital banking licenses to be offered by Bank Negara Malaysia. It sees massive potential in this area to serve diverse segments, especially the large unbanked and underserved population, as using technology would drive down acquisition, distribution and underwriting costs for a slew of financial products.
Meanwhile, Mohd Khairil Abdullah, CEO, Axiata Digital, commented that over the past two years, they have been sharpening their focus on building and enhancing their digital financing services brand using digital technologies and their Telco assets to serve the underserved.
"With the investment from an esteemed partner like Great Eastern, we hope to further leverage emerging technologies to develop distinct financial and insurance innovations for consumers at the bottom of the pyramid, as we continue on our journey to narrow the financial inclusion and protection gap in the country," Khairil added.
Khor Hock Seng, Group Chief Executive Officer, Great Eastern said, "This strategic investment will enable Great Eastern to participate in Axiata's growing fintech expansion plans in the region.
"Axiata's focus on providing financial services for the underserved, unbanked and under insured customer segment also resonates well with our business strategy.  By leveraging on Axiata's network and digital capabilities, and partnering with them, we want to grow our reach into new customer segments to provide for their financial needs and ultimately improve their lives."
Preceding to this, in 2018, Sumitomo placed an investment of $20 million (RM 85.53 million) into its digital advertising business, ADA, and in 2019, Mitsui channeled an investment of up to $50 million (RM213.825 million) into the company.