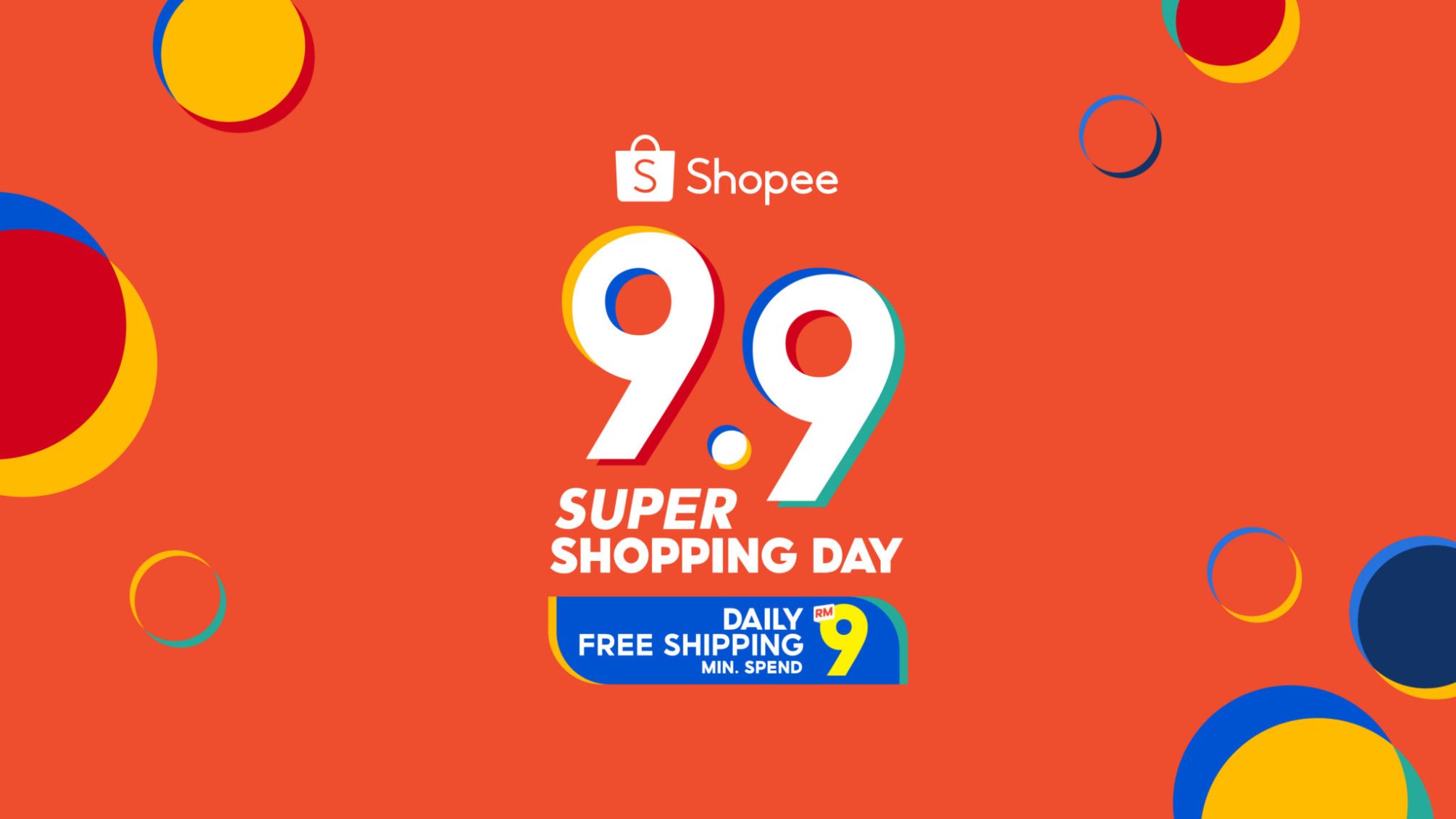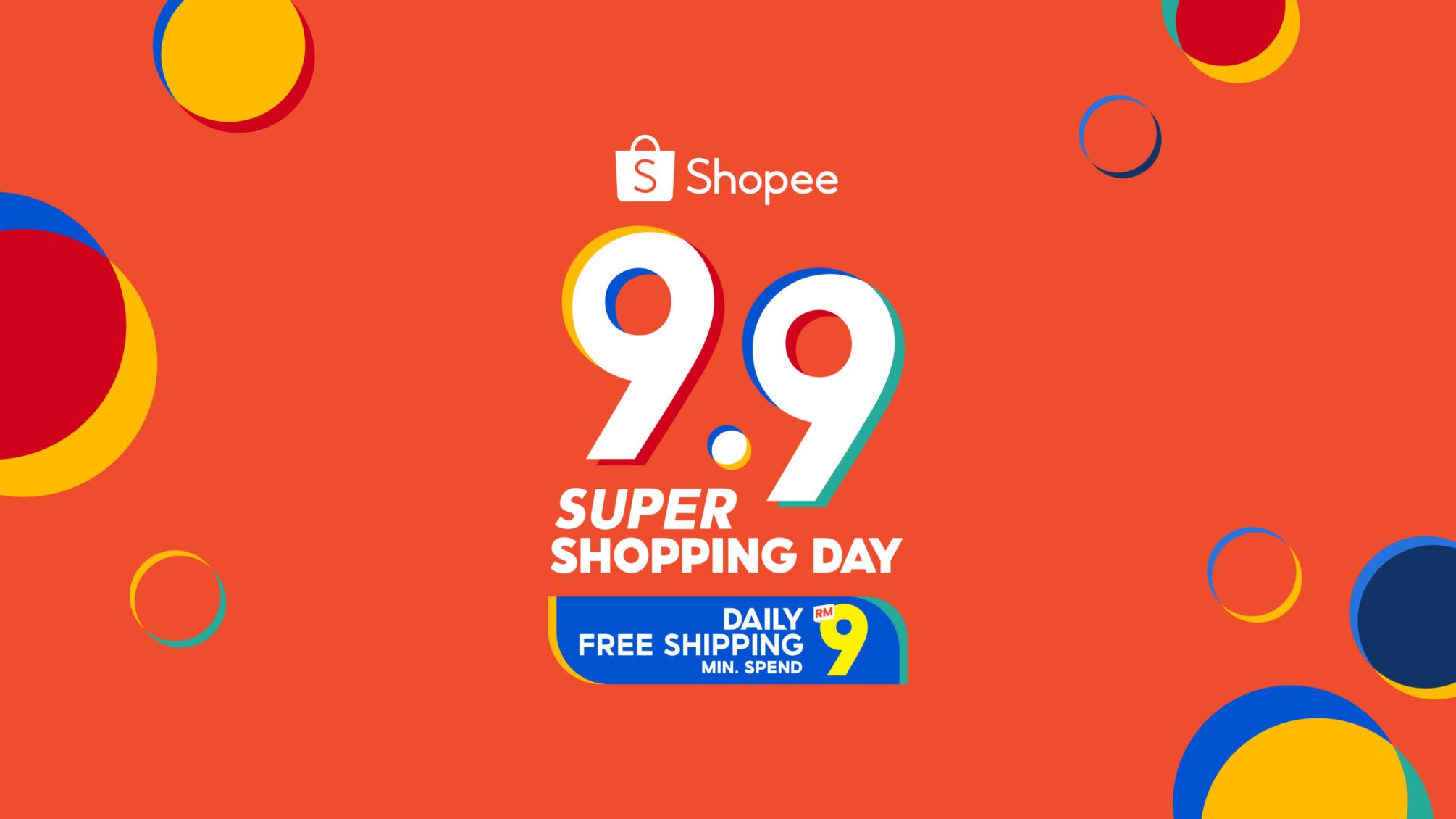 Shopee's signature annual shopping event, the 9.9 Super Shopping Day, has brought millions of people together with its exciting deals and offerings. This year, the shopping event which returns for the fifth edition, takes on a greater significance as communities step up their recovery efforts from the pandemic and adapt to the new normal of e-commerce.
The 9.9 Super Shopping Day period takes place from now till the day that Shopee users look forward to the most – 9 September. So what exactly can Malaysians expect on D-Day? Here are 9 highlights to look out for on 9.9 itself!
1. 9.9 Super Show
For a memorable countdown to 9.9, don't miss the Shopee 9.9 Super Show featuring games, performances and acts by a star-studded lineup including Ernie Zakri, Dato Aaron Aziz, Ayda Jebat, Alif Satar, Wany Hasrita and many more. Not only that, viewers can play and win prizes such as Samsung 55" TVs, iPhone 11s and gold bars. Catch it on 8 September, from 9pm on Shopee Live and Shopee MY's YouTube channel.
2. Midnight Madness
At the stroke of midnight on 9 September, go on a shopping frenzy as the RM9 lowered free shipping is expanded sitewide from 12AM – 2AM. Meanwhile, 9.9 Only Deals where shoppers add deals to their cart earlier and checkout on 9 September feature mouth-watering discounts including:
Samsung front load washing machine – RM2,599 RM1,355
Honda Wave Alpha – RM5,000 RM3,900
Samsung Galaxy S20+ – RM3,999 RM2,899
Giordano Men's Napoleon Embroidery Polo – RM119 RM25
3. Free Shipping Hours
What is better than free shipping vouchers? Even MORE free shipping vouchers! Look out for extra quantities of RM9 platform-wide free shipping vouchers to be claimed and used at 12AM, 9AM, 12PM & 9PM for greater savings.
4. Last-Minute Rush and Even More Rewards
Get ready to be spoiled for choice with an assortment of promos while enjoying RM9 platform-wide free shipping from 10PM – 12AM to grab all you need right before 9.9 Super Shopping Day ends. Set reminders to be notified about big 9.9 rewards on specific time slots throughout the day, such as RM30 off at 1AM, 25% off at 7AM and RM20 off at 9AM.
5. Electronics Super Sale
Compiling the best deals and discounts in town, the 9.9 Electronics Sale happening on 9 September is bound to surprise you with exclusive deals and greater savings, so be sure not to miss out! Get your hands on these super deals HERE. Better yet, add them to cart now to purchase them on 9 September, 12AM.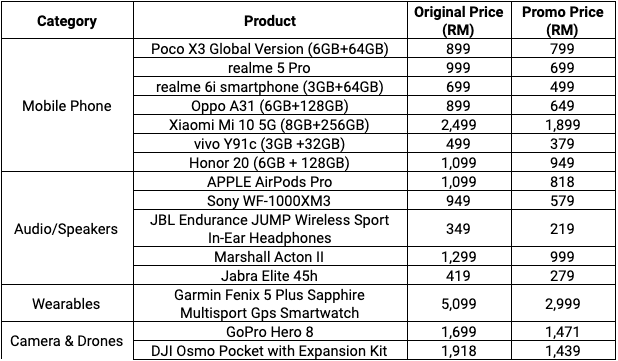 Pro tip: top up your ShopeePay beforehand for a quicker and smoother checkout!
6. Plant & Grow 9 Samsung Galaxy Note20
Beyond providing just discounts to users, the 9.9 Super Shopping Day gives shoppers a chance to win 9 shiny new smartphones. On 9.9 itself, plant and grow 9 units of the Samsung Galaxy Note20 that will be given out from the Lucky Tree when playing the Shopee Farm game.
7. 10x Brands Spotlight
Shopee Mall brands offer 100% authentic products, 15 days hassle-free returns at zero cost and free shipping nationwide. On 9 September, enjoy double the number of Brands Spotlight slots compared to regular days within the 9.9 Super Shopping Day period.
8. 9.9 Only Vouchers
Claim special vouchers now and use them on 9 September. These include 50% off vouchers from retailers, exclusively for Shopee users, for a more rewarding shopping experience.
9. Shopee Games
The 9.9 Super Shopping Day would not be complete without Shopee's signature fun games loved by many. Shake away on Shopee Shake to win coins at 12AM, 12PM and 8PM. Meanwhile 3 gold bars await players on Shopee Claw!
These highlights are on top of 9.9 million PENJANA vouchers available to be enjoyed during the campaign by consumers as part of Shopee's collaboration with Malaysia Digital Economy Corporation (MDEC) for the Government's Short-Term Economic Recovery Plan (PENJANA).
Check out what to expect on 9 September HERE and browse through the 9.9 Super Shopping Day incentives by visiting HERE.