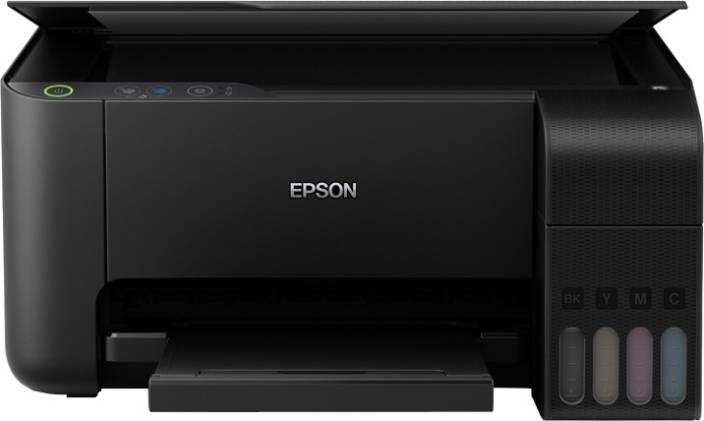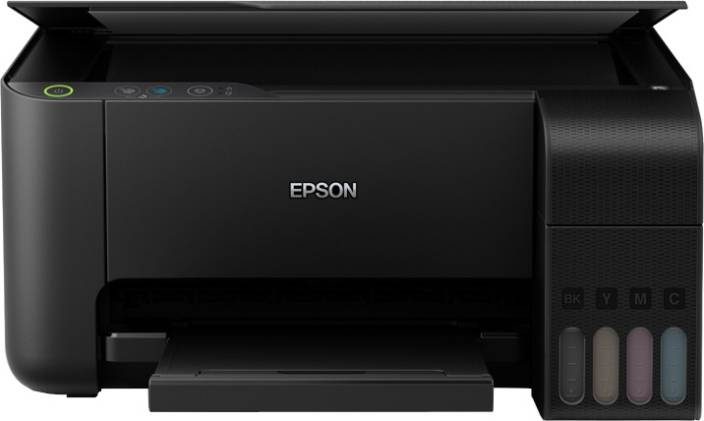 Size matters and when it comes to printers, the smaller the better. Our work desks are already cluttered with our laptops, documents, files and stationery. We don't need to add a printer that takes up space. The Epson EcoTank L3150 Wi-Fi All-in-One Ink Tank Printer comes in a compact and sleek design with useful interface. This black beauty has trays that are foldable to save more space. Perfect for students or working adults, it serves its purpose as a printer, scanner and copy machine. The ink is built in to the printer in a compact integrated tank design. Design-wise it is good and well thought of. The material is also hardy yet light which makes it easier to move around. The buttons on the machine is not as straightforward as you would expect so you need the manual to help you get around it.
One Ink Bottle At A Time
One of the key features of the Epson EcoTank L3150 Wi-Fi All-in-One Ink Tank Printer is that you can replace the ink cartridges individually so there is no disruption. For other printers usually when one of the cartridges run out of ink, you have to replace it otherwise you are unable to complete your work. This takes a lot of time and money. The printer's single colour system means that you only change the colour cartridge that is empty. Each bottle of ink has an ultra-high yield of 7,500 for colour and 4,500 for black. Realistically speaking this means you can use the inks for at least two years. Epson offers a warranty coverage of up to two years or 30,000 prints, whichever comes first. This warranty includes the coverage of printhead.
When you print out any document or photos, the end result is water resistant and smudge-free. The colours are true to life and bright. Refilling the ink is a spill-free, error-free affair with individual bottles that have designated nozzles. You don't need an expert to change the ink.
Whether it is printing in colour or printing in black and white, the results are good and satisfactory. The printer colour quality is excellent with colour accuracy up to 90 percent. The A4 Epson EcoTank L3150 Wi-Fi All-in-One Ink Tank Printer has a high printing resolution of 5760dpi and a fast print speed of up to 33 page per minute for black and 15 ppm for colour. It also features borderless 4R printing. Photos printed from the Epson EcoTank L3150 Wi-Fi All-in-One Ink Tank Printer are vivid and clear.
A handy feature is the wireless printing via Wi-Fi Direct. You can also connect via USB cable or Wi-Fi. Connecting wirelessly is as simple as a few steps. You can also set up an email account where whatever needs to be printed is sent to the email address and it can be printed from there. Epson has a host of free mobile printing apps that lets you print directly from mobile devices. The Epson iPrint application for iOS and Android devices lets you print Web pages, photos, documents and anything else on a smartphone directly to the printer. There is also cloud printing which is very convenient.
For a mid-range printer, it is feature-packed and value for money.