Don't be surprised if PAS actually gets their way and the sale of alcohol becomes banned in Malaysia. As extreme as it is to even think of banning the sale alcohol in the country, reckless drunk drivers are giving PAS fuel to add to their fire after yet another road accident involving a drunk driver occurred early Monday morning.
The victim this time was a 44-year old FoodPanda delivery rider who was on his way home to Bukit Antarabangsa after making deliveries of homecooked food his wife made to customers. The accident occured along the Sultan Iskandar Highway heading towards Kuala Lumpur.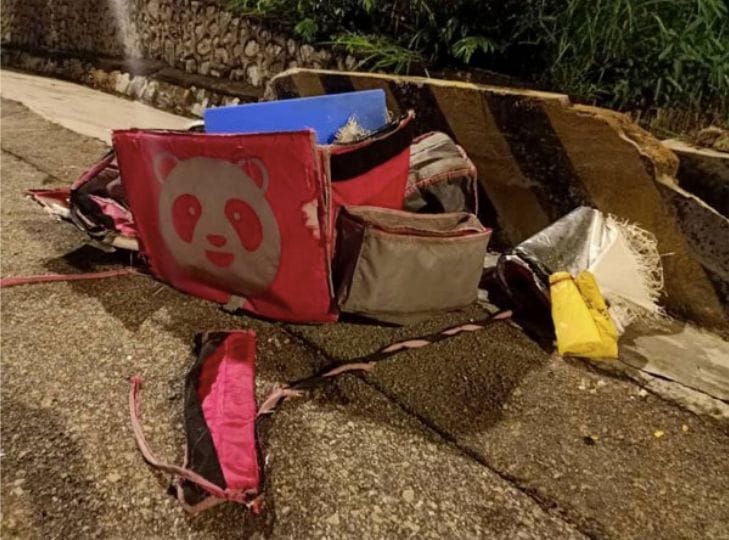 Police at the scene said that the deceased was struck from behind by a Nissan Grand Livina that was being driven by a 21-year-old drunk driver. Upon impact, the 44-year old rider was flung from his motorbike, landing on the road shoulder while his motorbike was dragged underneath the suspects car for 2 kilometres.
Assistant Commissioner Zulkefly Yahya, the drunk driver was brought to a stop under the Titiwangsa LRT station but only after being apprehended by members of the public. To no ones surprise, a breathalyzer test at the nearest police station confirmed what everyone was probably already thinking: He was drunk.
The case will now be investigated under Section 44 (1) of the Road Transport Act 1987, which comes with the potential of Jail time between 3‐ 10 years and a fine of RM8000 – RM20000.
In light of the slew of drunk driving cases recently, Transport Minister Wee Ka Siong said he was reviewing proposals to amend the law regarding deaths caused by those driving under the influence of alcohol. The amended law is expected to finalised by the middle of June before being presented to the Cabinet.
Hopefully this instance of a 21-year old throwing his life away can serve as a reminder to never drink and drive.