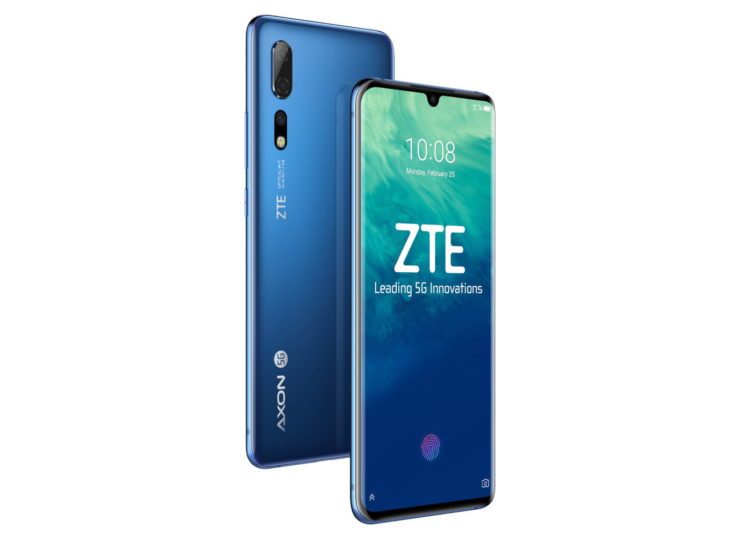 While US and China bicker away on trade issues including 5G, the rest of the world is moving ahead, Europe is not waiting to see the outcome of America's investigation into Huawei or if any security breaches are involved, the Union knows the next telecommunication evolution is critical and has started approving company's to roll out their plans.
ZTE another Chinese telecommunication provider who also had skirmishes with the US a couple years back, knows all about regulations and guidelines, has made major inroads into Europe ( after a painful lesson in US) and has now gotten approval to launch the first ZTE 5G phone in the continent. The ZTE Axon 10 Pro 5G has just obtained its 5G CE certificate which indicates that the device is compliant with the mandatory requirements of entering into the European markets. Telecommunication operators, Du and Etisalat have also given the phones technical approval for deployment via their network.
In accordance with the latest 5G NR specification, CTTL-Terminals have conducted the 5G CE certificate test for ZTE Axon 10 Pro 5G. The test covers electrical safety, electromagnetic radiation, electromagnetic compatibility and radio frequency performance. Powered by Qualcomm Snapdragon 855 with X50 5G modem and the ZTE Axon 10 Pro 5G is capable in delivering 5G speeds at the same time offering intense features like enhanced camera experience with the AI triple-camera, stunning audio with Dual Speaker, Dual SmartPA and the DTS: X Ultra, and even comes with an AMOLED screen for that wider and deeper view.
The phone was first launched in Finland as the first commercial 5G smartphone in Northern Europe and at Dubai, as well as the first 5G device in the Middle East. The ZTE Axon 10 Pro 5G is also expected to be one of the first commercial 5G devices in China.