Yoodo is Malaysia's first truly customisable and 100% digital mobile service provider, uniquely positioned to fulfil the needs of every single user with innovative products and features. With more than 2 million in potential plan combinations, Yoodo's key offering is customisable data plans, where data, voice (minutes) and SMS can be personalised to suit your every preference. This means you only pay for exactly what you choose with no hidden charges.
On top of this, Yoodo offers additional data packets called add-ons, that does not deduct from your original mobile plan. You can find 20GB of high-speed add-ons for everything from social media apps like Facebook, Twitter or Instagram, to mobile games like PUBG Mobile and Mobile Legends: Bang Bang, and even Netflix and TikTok for all your needs.
If these offerings don't quite fulfil your need for (internet) speed, worry not. Yoodo's Unlimited mobile plans allow you to surf the internet, all day and all night long without running out of data. Yoodo Unlimited is also entirely customisable where you can customise every aspect of the plan, from the voice (minutes), SMS, down to the data speed and hotspot quota. And if you suddenly need highspeed data, you can also get the PowerPass to give you surge of highspeed data at a timeframe of your choice.
The best part of all this is that Yoodo gives you the flexibility to change and customise your plans at any time to suit your needs!
On top of that, you do not need to leave home as you can sign-up, order a SIM card (which will be delivered to your doorstep) and customise mobile plans, all from your smartphones. Every single step of the user journey can be performed on the Yoodo app. Those with eSIM-compatible phone don't even need to wait for the SIM card to be delivered. All they need to do is, simply download the app, register, and start using Yoodo right away.
If you have any questions or need help, you can reach out to the Yoodo Customer Care team through the Live Chat feature on the Yoodo app or via Whatsapp.
For those who do not wish to wait for their Yoodo SIM cards to be delivered, they can also get them at over 4,000 physical outlets in Peninsular Malaysia, thanks to Yoodo's partnership with EasyParcel for their Pgeon Points pick-up points feature, as well as with BHP and Petronas stations! Yoodo's SIM packs are also available in Celcom bluecube outlets throughout the country, which means East Malaysians have easy access to Yoodo at all times too.
Yoodo continuously seeks ways to offer innovative and exciting offerings for its users. One way the Telco achieves this is through focused initiatives that target specific segments of the masses, that includes esports, music and entertainment, and even K-pop!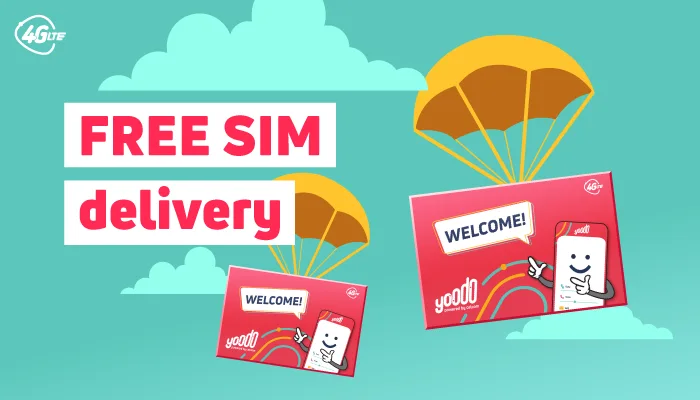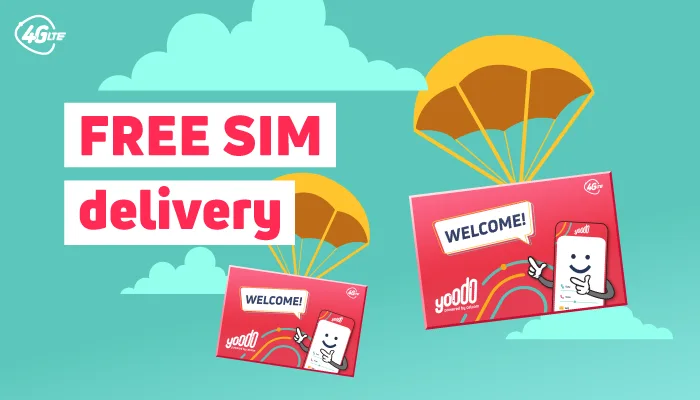 Yoodo is well-known in the Malaysian esports arena for continuously supporting the scene with tournaments, and special partnerships through popular mobile games such as PUBG Mobile, Mobile Legends: Bang Bang (MLBB), Call of Duty: Mobile (CoDM), and more. Fans of esports can always look forward to exciting esports-related initiatives and offerings from Yoodo, as the Telco continues to be major supporter of the community, with the goal of giving Malaysian talents a platform to shine on.
Yoodo also actively nurtures the music and entertainment scene in Malaysia with initiatives dedicated to supporting our local musicians and artists throughout the years. Most recently, Yoodo partnered with Rakita FM to boost Malaysian music through Yoodo Presents: LOKALAH Chart 2021. K-Pop fans are also consistently engaged with through social media contests and online concert ticket giveaways to their favourite Korean musical acts.
Switch to Yoodo today to experience all of this and more. Upon activation of the SIM card, new Yoodo users will also receive 5GB of high-speed data for absolutely free! For more information, visit www.yoodo.com.my or look up their social media platforms at @yoodoMY on Facebook, Instagram, YouTube, TikTok, and Twitter.
Watch the interview with Chow Tuck Mun, the Head of Yoodo as we pick his brain about the path Yoodo took when the pandemic hit, as well as how they managed to continue to cater to their customers' needs despite everything!