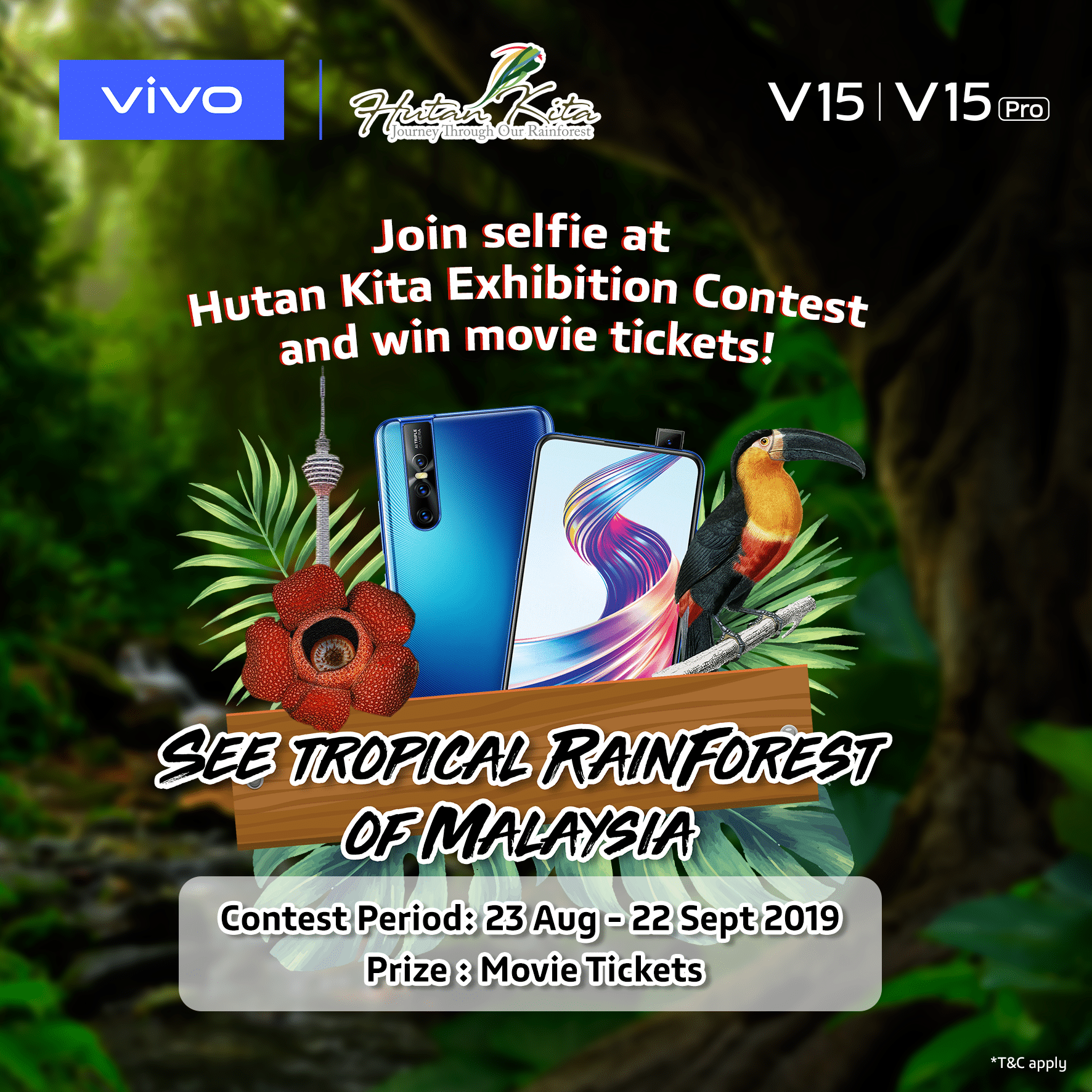 Vivo Malaysia has officially joined the "Hutan Kita" exhibition in a collaboration with the Ministry of Water, Land and Natural Resources to support Malaysia's natural rainforest treasure. The "Hutan Kita" exhibition was officially launched at Menara Kuala Lumpur by our Prime Minister, YAB Tun Dr. Mahathir Mohamad and Water, Land and Natural Resources Minister, Dr A. Xavier Jayakumar.
The exhibitio, which started on the 24th August 2019, will run all the way up to the 22nd of September 2019, from 9am to 6pm every day. Admission is free. The objective behind the exhibition is to show the richness of this Malaysian treasure and the efforts we are making to ensure the preservation of our rainforests. With the Amazon burning, this exhibition becomes all the more important as perhaps it can cultivate a green thumb among Malaysians. It's about time we stopped taking our natural resources for granted, don't you think?
There will also be a selfie contest that members of the public can  join at the Vivo Malaysia official Facebook page when attending the "Hutan Kita" exhibition by following these simple steps:
Step 1: Like this post
Step 2: At the post comment section,upload your selfie photo at Hutan Kita Exhibition.
Step 3: Share this post on your Facebook profile. (Remember to set the post as public)
Follow those 3 simple steps and you stand a chance to win movie tickets. The contest will be running throughout the exhibition so you have until the 22nd of September. There is also a photography contest in the works so look out for an announcement on that in the near future.