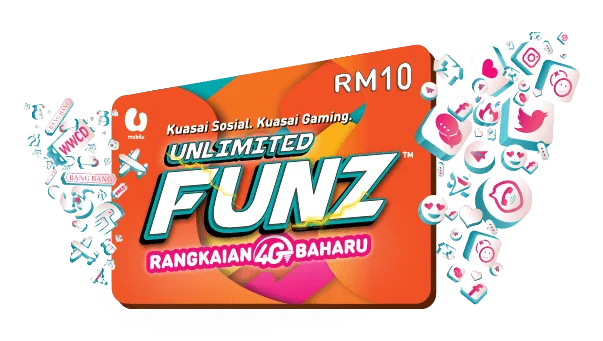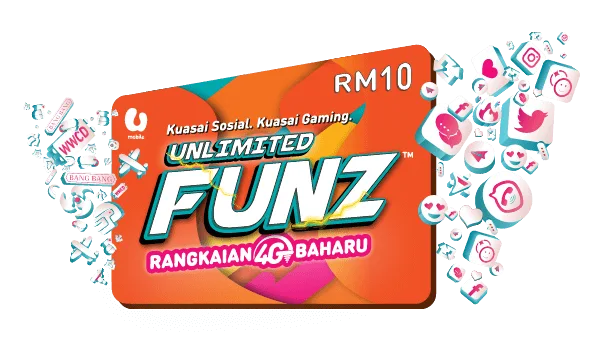 Ever wanted a prepaid plan with unlimited data for you to game, go on social media or chat with your friends? Well, want no further!
U Mobile's brand new prepaid SIM pack Unlimited Funz offers unbeatable value as it comes with free unlimited data for gaming, social and messaging for the most popular apps such as PUBG Mobile, Facebook, Twitter, Instagram, WhatsApp, WeChat, Facebook Messenger, Imo, Viber and more!


With unlimited data for such a variety of apps, Unlimited Funz is poised to be the best prepaid pack in the market. Data-hungry customers like mobile gamers or students will never have to worry about data running out when they game, go on social media or message.
Priced at just RM10, Unlimited Funz prepaid pack is full of value and definitely offers way more user benefits than what's out there. To enjoy the unlimited data offering of Unlimited Funz, customers need only top up a minimum of RM10 after signing up for the prepaid SIM pack.
To find out more about Unlimited Funz, visit here.