Over the past year, despite challenges brought on by the ongoing pandemic, the telco never wavered from its innovation focus, rapidly responding to customer needs so that they may continue to unlimit their potential during these difficult times seamlessly and affordably.
Innovating with purpose
The recent win of U Mobile's Giler Unlimited GX38 as the best prepaid plan three years in a row is testament to the popularity of its unlimited range. Noting the popularity of its unlimited offerings, last year the telco expanded its unlimited range and introduced its first unlimited high-speed fibre broadband product called Ultra Unlimited Home Fibre Broadband. Customers may now enjoy unlimited high-speed fibre broadband from as low as RM64.50 monthly.
Apart from that, a 'RM0 Phones For Everyone' campaign was introduced to enable new and existing U Mobile customers to own a brand new 4G and VoLTE-capable smartphone for free with GX68 postpaid plan. Under this campaign, customers need not pay any upfront payment and no approvals are required as well. They will also get to enjoy a shorter contract period of 12 months instead of the usual 24 months
Telco has been on a winning streak
On top of the PC.COM Best Prepaid award, last year U Mobile was also once again recognised by Frost & Sullivan as Malaysia's Mobile Services Company. This is the telco's 4th win in the category and it highlights the strength of its innovation strategy.
In addition, they were also awarded the title of being one of Opensignal's Global Rising Stars, for the second year in a row. The award recognises the most improved telcos globally.
Tutela also recognised U Mobile as having the highest percentage in Excellent Consistent Quality when it comes to demanding use cases such as HD video calling and multi-player gaming, as well as highest percentage in Core Consistent Quality, which represents everyday use cases such as SD video streaming, web browsing or uploading photos to social media.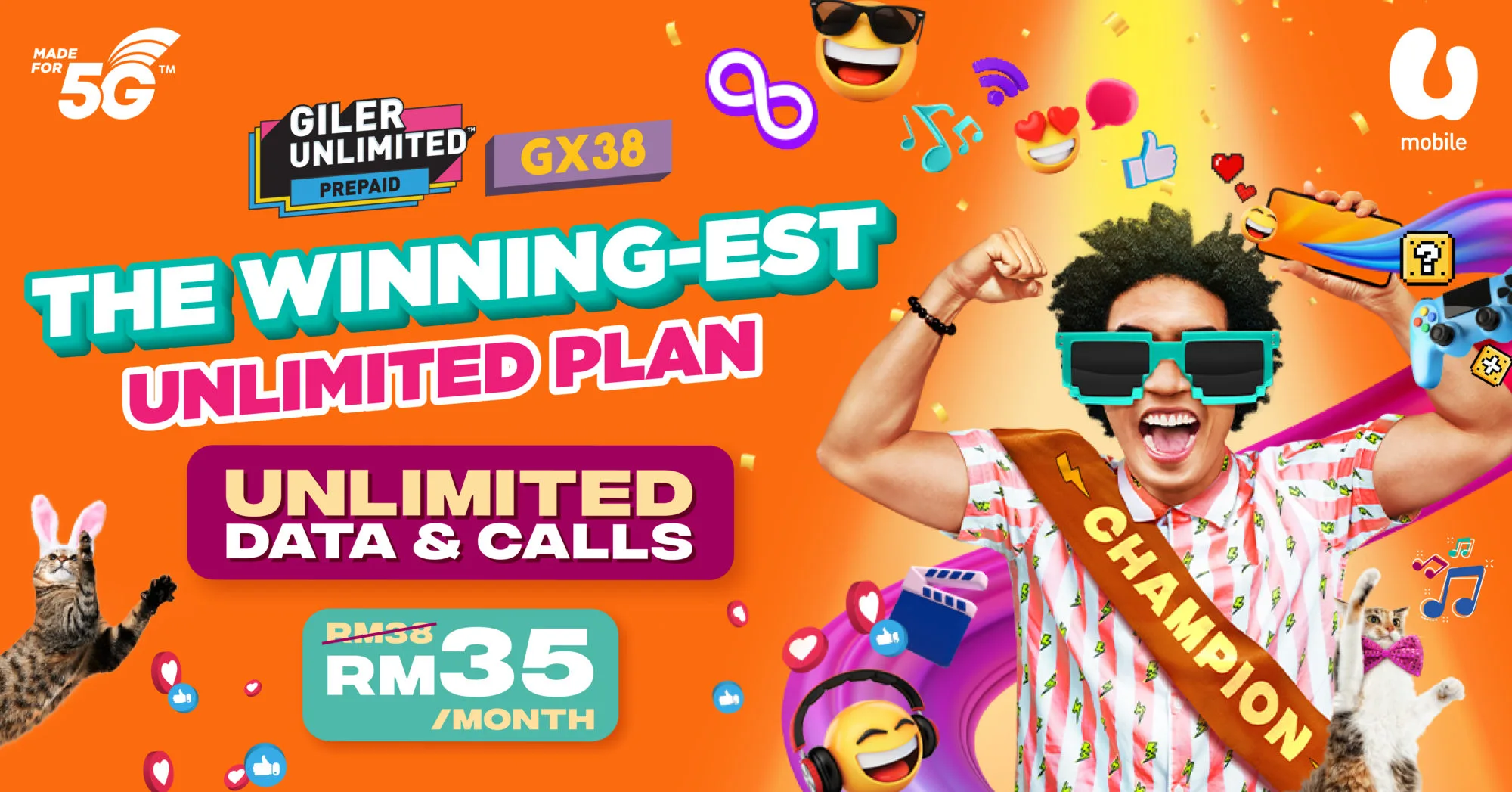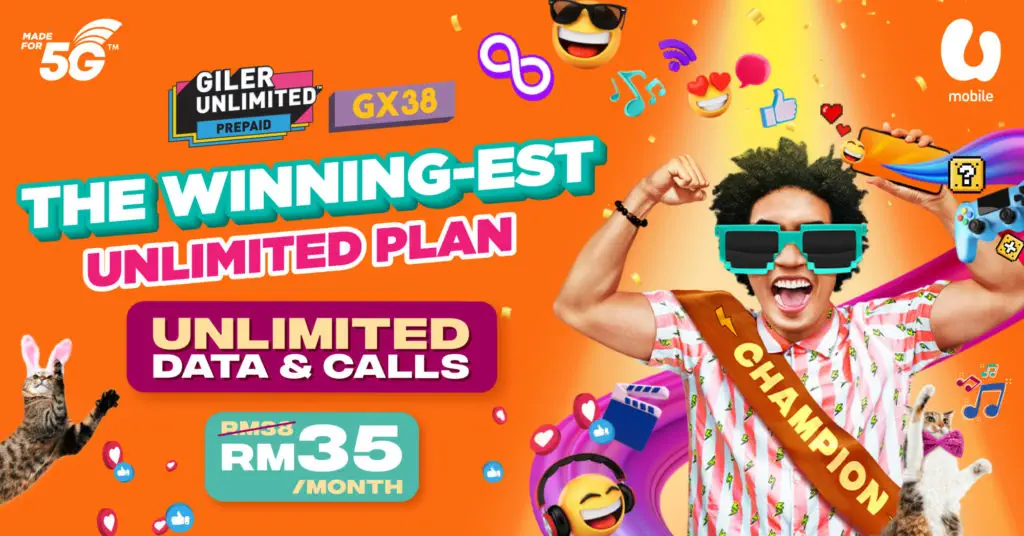 Supporting meaningful causes
U Mobile has actively supported telecommunications industry efforts to provide affordable plans to the rakyat such as the SPM/STPM Data Plan, Jaringan Prihatin, Pakej Peranti RM1 Malaysia Prihatin, Pakej Remaja Keluarga Malaysia and Pakej Peranti Keluarga Malaysia. It was also the only telco to have a telco-assurance product (GoLife10) eligible for the Perlindungan Tenang Voucher Programme.
On top of that, U Mobile has been supporting COVID-19 frontliners since the start of the pandemic and continued to do so in 2021 by donating connectivity plans and devices to COVID-19 hospitals as well as to the Greater Klang Valley Task Force to aid in their contact tracing efforts.
As sectors slowly reopened, U Mobile made sure to provide avenues for youths to express their unlimited potential. In November, U Mobile along with Vans Malaysia and Impact Integrated re-launched the refurbished Kiara Skate Park to much anticipation of the extreme sports community. The timing of the project, which is part of the telco's Unlimited Moves initiative, was extremely appropriate due to the growing popularity of extreme sports, and in particular skateboarding after it debuted at the Tokyo Olympics 2020. 
U Mobile also closed off the year by supporting Revive Arcade Festival, Southeast Asia's first completely interactive virtual music festival, as part of its Unlimited Grooves initiative. The unique and innovative take on music festivals featured 27 music acts across the region and allowed attendees to immerse fully in the environment by customising their own avatars and chatting with other attendees using chatrooms, while taking in the performances.
Leaping into the Future with 5G
As the country prepares for 5G roll-out, U Mobile has revealed its continued commitment to innovation with the aim of bringing the best of 5G to Malaysians when it becomes commercially available. They are also constantly upping their game by constantly investing, optimising and improving their network so that their customers will always have a stable and superior experience.