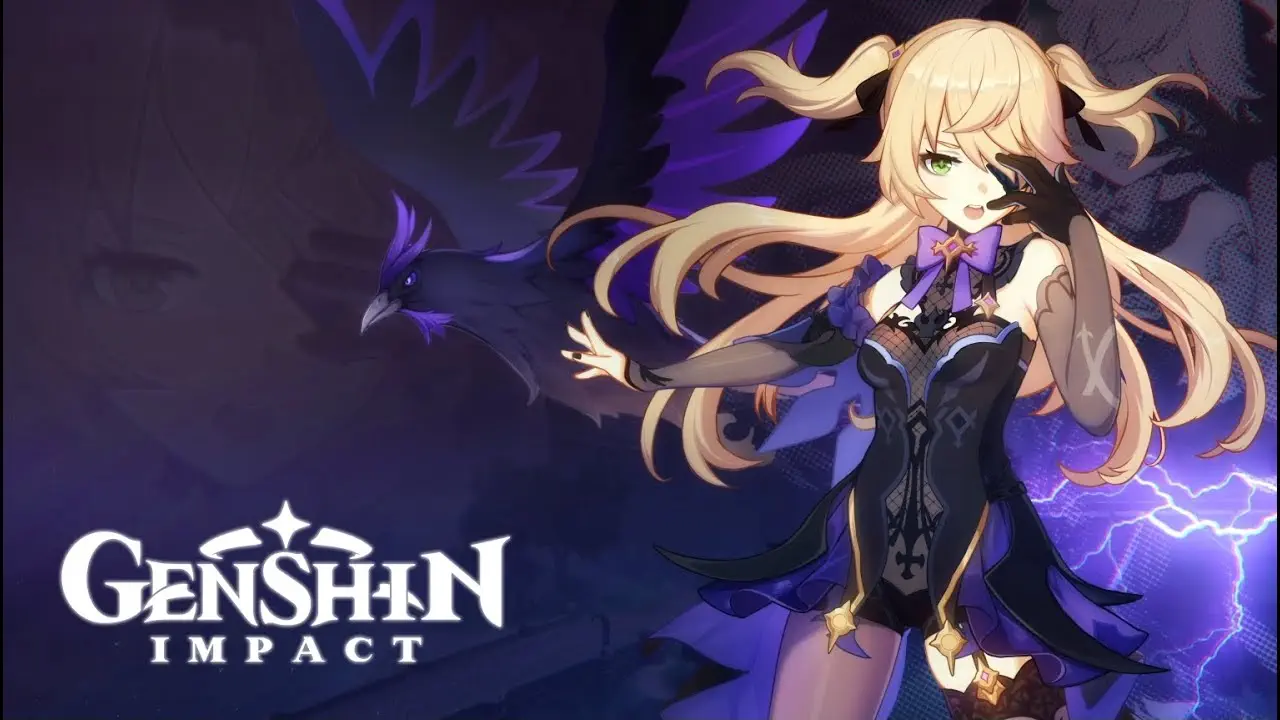 I may have the worst luck in getting characters from wishes but one of the earliest characters I received from Genshin Impact was Fischl. Ever since I got her, she has become one of my favourite characters to use in the game.
Recently, a new story quest has been introduced to the game; Unreconciled Stars. "Peculiar meteorites are descending upon Teyvat, bringing a rare sleeping sickness with them. People trapped in deep slumber, mysterious dreams, an unknown star… The crisis draws closer!"
This is where we are being officially introduced to Fischl, The Prinzessin der Verurteilung and her humble familiar, Ozvaldo von Hrafnavines or simply known as Oz the Raven. If you're new to the game then spoiler alert! For this article, I will share the sad backstory of Fischl; where she's from, how she came to be and how she met her raven companion Oz.
If you got Fischl early on before this story quest then the only things you'd know about her is that she claimed to be from another world which is not weird considering the traveler twins; Aether and Lumine were also from another world. Fischl said to have come from the long-lost land of Immernachreich, kingdom of the eternal twilight.
The story goes that she was exiled by her people who chose to not accept her. They attacked Fischl and in her moment of need, Oz appeared before her and saved her. Since then, he became her loyal servant.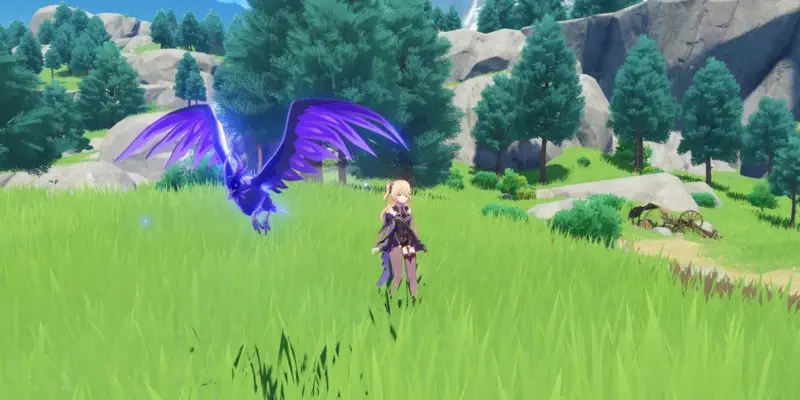 However, that's all there is to it. A story. Yes, Fischl isn't a real person but a character from a novel in the game, "Flowers for Princess Fischl – Vol. I: End Time Zersetzung". But how is she a playable character if she's fictional? This is where the spoiler comes in. The girl we're seeing and playing in the game has not always been known as Fischl, but Amy.
Fischl claimed she has travelled many worlds but that is only half true. As a young girl, Amy's favourite place was the Mondstadt library so indeed she has visited many worlds through the pages of the storybooks in the library.
Her favourite one being "Flowers for Princess Fischl". She sees herself in Fischl and always play pretend as her when she was young. Her father encouraged her as it made her happy and started calling her Fischl too.
But her world of Fischl crumbled as her father, the same person who encouraged her to follow her dreams, shattered them and thus broke her. Amy finds solitude in the library and in her moment of grief, Oz appeared before her and saves her, just like in the storybook.
Amy suppresses the sad memory of her "exile" and continues to move on as Fischl. She was granted the Electro vision and grew up to be the rising-star investigator of the Adventurer's Guild where she was well-accepted by her colleagues despite her peculiar personality and way of speaking.
So that is all I want to share with you guys. Honestly, when I first found out, I cried my eyes out. I loved Fischl before and now I love her even more. If you wanna know more about Fischl's story in detail, you can watch this video down below.