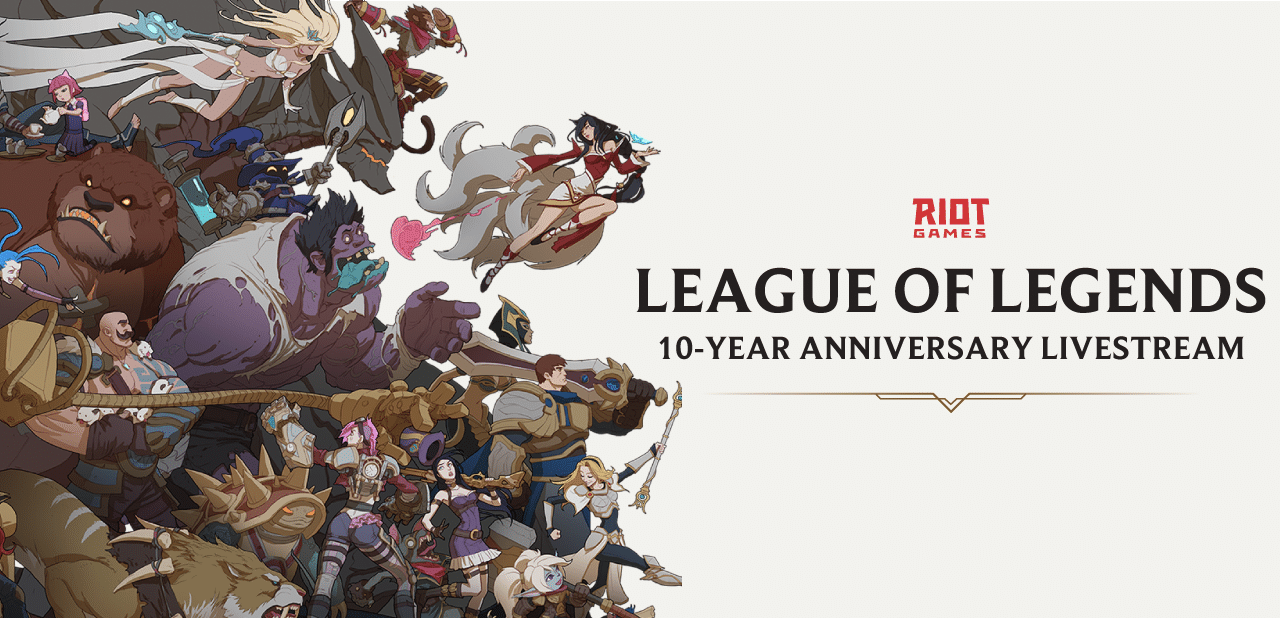 Riot Games is celebrating ten years of League of Legends, beginning with a 10th Anniversary edition of Riot Pls that will be livestreamed starting at 9:00am on October 16th, 2019. The livestream will be available in the following languages on the following channels:
For the 10th Anniversary Edition of Riot Pls, they'll be taking a look back at memorable League of Legends moments, and talk and share a glimpse of the future. This includes a first look at this year's preseason changes and Temafight Tactic's next big content update. Considering that League of Legends has about 8 million peak concurrent players daily, they're claiming they're the biggest PC game in the world. I myself am not too sure on that statistic, but I'll take their word for it considering the mass popularity of MOBA's.
In Southeast Asia, League of Legends is published by Riot's partner Garena;
"Building a passionate global community around League of Legends over the past decade is truly the
accomplishment we are most proud of," said Justin Hulog, General Manager, Riot Games Southeast Asia.

"This special edition of Riot Pls will showcase our appreciation and commitment to players — we hope each of them will join us to celebrate all of the victories and unforgettable moments that we've shared!"
To mark the occasion and set the stage for the next ten years, Riot is also updating the official League of Legends logo. Check it out below!