Sacrificing Looks
Is this the one? I often wonder how comfortable a mouse can get, and the Razer Basilisk certainly makes itself known in this department. Sporting a black chassis, the gaming mouse looks sleek but asymmetrical. The left side in particular has a thumb rest protruding quite obnoxiously. But this is all done to focus on comfort and performance. I found the design to fit snugly into my palm, with little room for fingers to reach the table.
Clutching a Kill
The most interesting aspect of the Razer Basilisk is its DPI 'clutch'. You can use the mouse at your preferred DPI. Hit the clutch, however, and it'll shift to a different DPI of your choice. This can be great in shooters, especially when you have to make minute changes in a split second. I can see this being a controversial addition, though. It's a paddle that sticks out, and many gamers get by without having to toggle DPIs mid-match.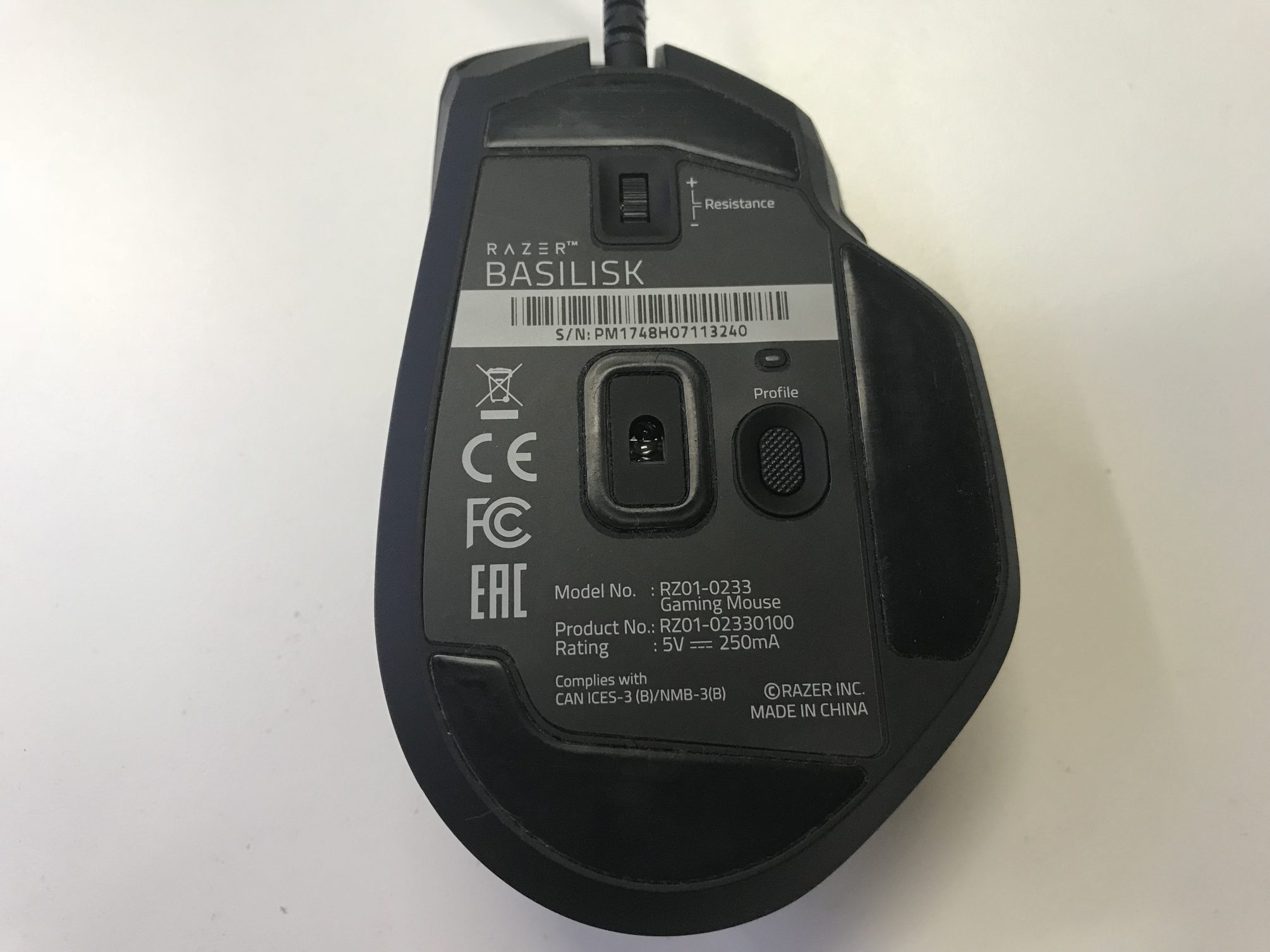 Accessible or Not?
More on comfort, I am a fan of the scroll resistance wheel at the bottom of the mouse. This allows me to adjust the effort it takes to turn the scroll wheel. It works just as advertised and makes browsing comfortable. Gameplay-wise, it also gives the convenience to quickly switch between weapons. It's a little unfortunate, though, that the mouse isn't suited for left-handed people. A departure from mice like the Razer Lancehead, the Razer Basilisk fits only right-handed users.
Verdict: An ergonomic shape and convenient clutch carry this gaming mouse forward as a choice that's worth the price.